CETL—For Undergraduate Students
The Center for Excellence in Teaching and Learning (CETL) is a resource available to all students in the College. All kinds of students with all kinds of GPAs and academic records make use of our programs. We work with strong students who wish to become even better, as well as with students who have not yet tapped into the strategies needed to succeed in college, and everyone in between.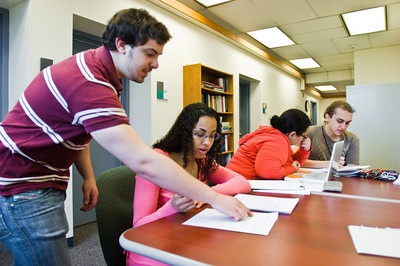 We offer an extensive study group and Workshop program, individual study skills support, study skills workshops and a study skills course, disability support, and the College Tutoring Program.

To make an appointment or to learn more, stop by our office in 1-154 Dewey Hall, call us at (585) 275-9049, or send an email.
Quick Links:
News & Events
Methods of Inquiry Course Offered in Two Sections for Spring
CAS 142, Methods of Inquiry, is a six-week course that focuses on issues such as time management, stress, test-taking strategies and motivation. Learn more
Walk-in Tutoring Starts Soon
CETL will be offering walk-in tutoring on Sundays:
Calculus: Carlson 102, 2-4 PM (starts Jan. 25)
Calculus: Carlson 1A, 4-6 PM (starts Feb. 1)
CHM 132: Carlson 102, 4-8 PM (starts Jan. 25)
CHM 204: Carlson 1A, 2-4 PM (starts Jan. 25)
Learn more about the College Tutoring Program.