News and Events
---
The American Studies Program Presents:
A talk given by
Robert Reid-Pharr

Distinguished Professor of English and American Studies
&
Director of the Institute for Research on the African Diaspora
in the Americas and the Caribbean
Graduate Center, City University of New York
Tuesday, October 21, 2014
5:00 PM
Hawkins-Carlson Reading Room, Rush Rhees Library
Chester Himes spent more than sixteen years in Spain after having passed a decade further north in France. Five of his late works were published while he resided in Moraira-Teulada. Reading Himes's 1955 novel, The End of a Primitive, against documentary evidence revealing Himes's complex relationship with his adopted home, this presentation examines both the author's revolt against racial liberalism as well as his vexed relationship to his unlikely success.
---

Both the Business major and the Public Health: Health, Behavior, and Society (HBS) major now have Peer Advisers. For information, go to the Peer Advisers web page.
---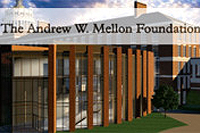 Students from any of Rochester's four humanities PhD programs—English, history, philosophy, and visual and cultural studies—are invited to apply.
---
Find out how four undergraduate Public Health majors spent their summer.