Phi Beta Kappa: Iota of New York

Iota of New York is the University of Rochester's chapter of the nation's oldest and most prestigious undergraduate honors organization, the Phi Beta Kappa Society. Founded in 1776, Phi Beta Kappa invites for induction the most outstanding students at America's leading colleges and universities. The society champions the liberal arts—the humanities, the social sciences, and the natural sciences—in higher education and in society at large. To learn more, please click on the links at left.
Please email us with any comments or questions you may have.
Phi Beta Kappa Visiting Scholar
The Iota Chapter and the UR Department of Chemistry are pleased to welcome PBK visiting scholar Victor S. Batista, Professor of Chemistry at Yale University and Senior Editor of The Journal of Physical Chemistry. Professor Batista will present a talk:
Converting Water into Fuel: Natural and Artificial Photosynthesis
on Thursday, November 30, 2017 at 5:00 p.m. in Goergen 101
This talk is free and open to the public
Professor Batista's research is concerned with the development of rigorous and practical methods for simulations of quantum processes in complex systems, and with applied studies of photochemical and electrochemical processes.
---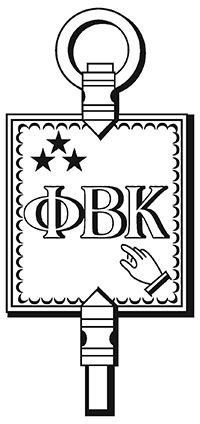 Φιλοσοφία Βίου Κυβερνήτης
Philosophia Biou Cybernētēs
Love of learning is the guide of life.