Study Skills
Would you like to manage your time better? Prepare for tests more effectively? Take better notes? Feel less stressed about keeping up with your homework? Our study skills consultants are here to help! 
There are four main ways to get study skills help:
One-On-One Study Skills Support
Our confidential study skills support offers you individual discussions with a consultant who will help you improve your academic performance and efficiency. Your consultant will meet with you, discuss your concerns, and help you discover learning techniques that will enable you to enhance your overall academic performance.
All appointments with study skills consultants are free, and you may meet with them for a one-time troubleshooting session or on a regular basis during the fall and spring semesters. 
Meet our consultants:


Ali Safivand

Hoang Pham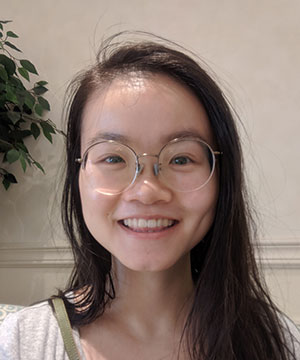 Weijia Li
Study Skills Course - CAS 142: Methods of Inquiry
In addition to individual sessions, study skills consultants teach a six-week course, CAS 142: Methods of Inquiry, each semester. This course focuses on issues that are relevant to learning effectively, such as time management, stress, test-taking strategies, and motivation.
This is a workshop-style class in which students are required to submit a number of short assignments and a short final essay. Students will also be asked to give an in-class presentation at the end of the course.
Fall 2019 CAS 142: Methods of Inquiry
CRN 16099 regular section meeting in-person (4:50 - 6:05 pm on Thursdays, Sep 12 - Nov 14) 
CRN 16080 regular section meeting in-person (4:50 - 6:05pm on Mondays, Sep 16 - Dec 2)
CRN 16078 regular section meeting in-person (2:00 - 3:15pm on Fridays, October 4 - Nov 29)
For more information about the course or to make a study skills appointment, please visit our office in Dewey 1-154, call (585) 275-9049, or email us!
Past Workshops - Finals BootCamp!!
Date & Time

Topic

Location

 

Tuesday, April 30

5pm-6pm

Mastering the art of juggling during midterm week

Is the thought of studying for all your midterms overwhelming? We will show you how to manage your time so you can do it all and reduce your stress level.

 

Genesee 309

 

Wednesday,  May 01

 5pm-6pm

Study-Life Balance

Finding a balance during times of stress is extremely important to maintaining your well-being and performing well on exams. In this workshop, we will explore strategies to help you do both!

 

Genesee 325

 

Thursday, May 02

2pm-3pm

Test preparation and planning

In this workshop, we will discuss ideas for creating an effective study plan and explain how effective time management can help mitigate stress and test anxiety.

 

Genesee 308

Friday, May 03

3pm-4pm

It's time to sit down and study!

How can you prepare yourself to be in the best position to succeed? In this workshop, we will share tips to make the most of your time studying.

 

Genesee 309
Study Skills Printable Resources
These worksheets are a small sample of the many different resources we can provide you during an appointment.  Please make an appointment to review these worksheets and learn how to use them most effectively. 
Study Resources
Time Managment Worksheets