News
April 1, 2014, URMC Newsroom
University of Rochester President Joel Seligman announced two extraordinary gifts from The Wegman Family Charitable Foundation (WFCF): a $10 million lead gift to the University's Institute for Data Science and a $7 million gift to support Golisano Children's Hospital.
---
March 6, 2014, UR Newsroom
Voice students who want to perfect how they sing their vowels could get help from a new simple, free application developed by a group of University of Rochester students who developed it as part of their Human-Computer Interaction computer science class.
---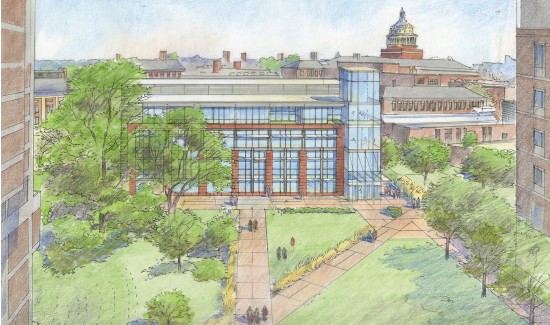 October 18, 2013, UR Newsroom
University of Rochester President Joel Seligman announced this morning that the University is committing $50 million—in addition to more than $50 million it has spent in recent years—to greatly expand its work in the burgeoning field of data science. The commitment will include the creation of an Institute for Data Science, construction of a state-of-the-art building to house it, and as many as 20 new faculty members with expertise in the field.
---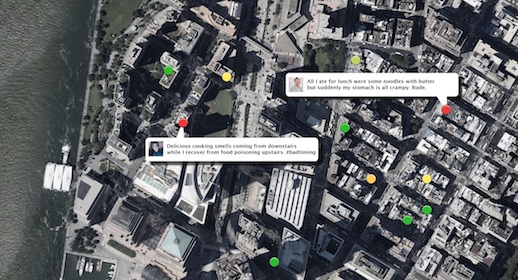 August 8, 2013, UR Newsroom
A new system could tell you how likely it is for you to become ill if you visit a particular restaurant by 'listening' to the tweets from other restaurant patrons.
---
March 12, 2013, URMC Newsroom
A small group of students and research fellows from URMC's Heart Research Follow-up Program flexed a lot of academic muscle at the American College of Cardiology's 62nd Annual Scientific Session last weekend in San Francisco.
---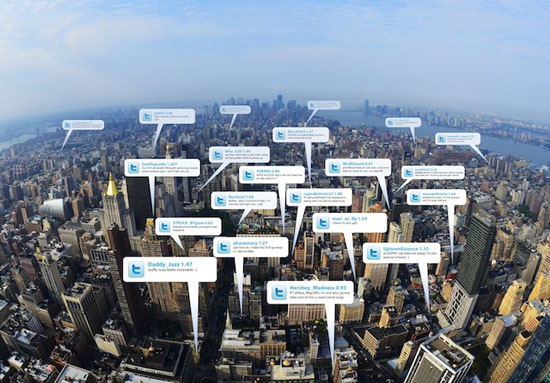 February 8, 2013, UR Newsroom
Researchers at the University of Rochester showed last year how Twitter can be used to predict how likely it is for a Twitter user to become sick. They have now used Twitter to model how other factors — social status, exposure to pollution, interpersonal interaction and others — influence health.
---
October 3, 2012, UR Newsroom
The Rochester Big Data Forum 2012, which was held at the University of Rochester Oct. 4-6, brought together leading experts in big data analytics and its applications across a range of fields to address how best to deal with these exciting challenges.
---
September–October 2012, Rochester Review
In June — and in digital culture, that's already a good while ago—the CEO of the social networking service Twitter, Dick Costolo, announced that users were posting 400 million tweets a day. And that was up 60 million tweets per day from the figure just three months before. It all adds up to a billion tweets every two and a half days.