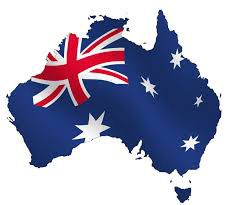 The Australian government provides funding for mid-career faculty, graduate students and postdoctoral researchers to conduct research in Australia. Applications close June 30, 2013.
Endeavour Research Fellowships provide up to AUS$23,500 (US$24,500) for postgraduate research students and postdoctoral researchers to undertake 4-6 months of research in Australia. The Award enables researchers to undertake comparative or collaborative research in Australia as part of their current postgraduate or postdoctoral research program. It also assists recipients build international professional links and institutional collaborations.
Endeavour Executive Fellowships provide up to AUD$18,500 (US$19,200) for mid-career faculty and administrators to undertake 1-4 months of professional development in Australia.
The Award enables recipients to build skills and knowledge in a host work environment through activities such as: management training, peer-to-peer learning, mentoring, and short courses. Applicants must be nominated by a host organisation and the professional development activity must be vocationally useful and not geared toward completion of a degree, or an immediate commercial outcome.
Applications for the 2014 Awards close 30 June 2013. For further information see www.australiaawards.gov.au
Feedback from contacts within the Australian government indicates that the quantity and quality of applications from the U.S. in recent years has not been optimal, creating an excellent opportunity for UR researchers.
At the University of Rochester, contact Todd St. Vrain, who can facilitate contacts at partner institutions University of Western Australia (UWA), Sydney University and the Australian National University (ANU). Colleagues at our Australian partner institutions have kindly offered to review University of Rochester applications and provide feedback prior to submission to the Australian government.
Todd St. Vrain
todd.stvrain@rochester.edu
585-275-4821