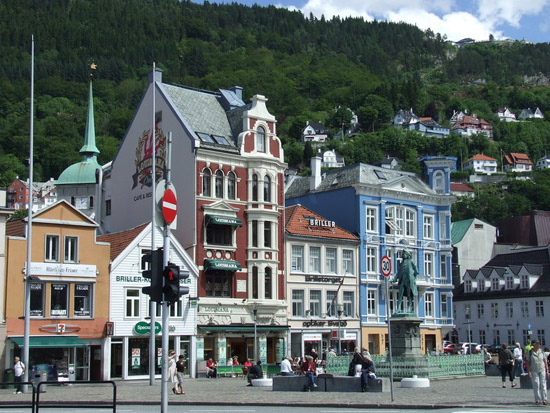 The Leiv Eriksson and the Fulbright programs provide grants for U.S. scholars to conduct research and teach in Norway on short term visits. Applications are due in August and September 2013.
Both programs highly regard applications that have an existing institutional partnership with a Norwegian university. The University of Bergen is a strategic partner of the University of Rochester, as both are members of the Worldwide Universities Network (WUN). Todd St. Vrain, Manager for International Initiatives at the University of Rochester (todd.stvrain@rochester.edu; 585.275.4821), can help facilitate relevant contacts at Bergen.
Leiv Eriksson Grants
The Leiv Eiriksson mobility program offers grants for research stays of 3 to 12 months in Norway. They are offered to Ph.D. students and academics in the U.S. from the science disciplines. The program seeks to promote a long-term escalation of R&D collaboration between Norway and the U.S. Younger researchers (doctoral fellows and researchers who have completed their Ph.D. after 1 Jan 2007) will be given priority when all other conditions are equal.
Applications are due by September 9, 2013.
Funding
Without family: NOK$14,000 per month (US$22,500) and lump sum NOK$10 000 travel allowance (US$1,650);
With family: NOK$28 000 per month (US$4,500) and lump sum NOK$20 000 travel allowance (US$3,300). Funding may only be sought for one uninterrupted research stay at one host institution.
Further Information
Click here (http://www.forskningsradet.no/en/Funding/ISBILAT/1244734017095&p) or contact Merethe Sandberg Moe(mm@forskningsradet.no) at the Research Council of Norway for further information.
Fulbright Norway
The Traditional Scholars program offers US citizens with a Ph.D. or equivalent degree in any field the opportunity to research and/or teach in Norway for a period of 3 to 10 months.
The Roving Scholars program offers US citizens with a Ph.D., or a Masters degree with teaching experience, the opportunity to come Norway to lead seminars for both students and teachers in middle and high schools. . The Roving Scholar Program is a unique Norwegian Fulbright opportunity in that does not exist in other countries. The application deadline for both Fulbright programs is August 1, 2013.