The Phish Tank
November 26, 2013
FW: Your FED TAX payment ( ID : O9MIRS145505039 ) was Rejected
The University will never ask you to click a link to verify your account usage.
This email appears to come from the IRS.  Note the bad grammar and how the links reference a website that is not irs.gov.  In addition, if you aren't expecting an email from the IRS or haven't made any payments to the IRS, this will help clue you in to the fact this is a phish.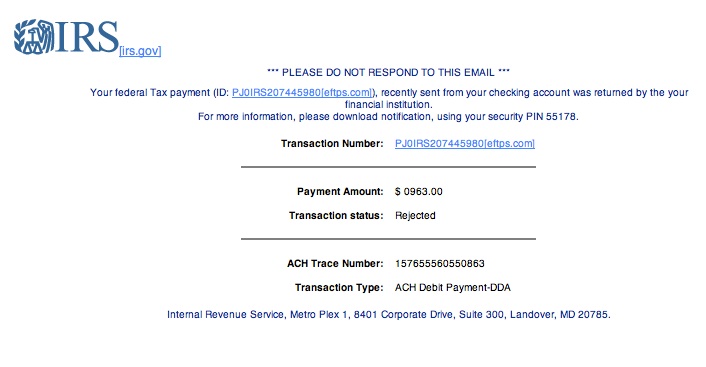 Please click the image to view it full size.