Security Tip of the Week
Mobile Device Security - Best Practices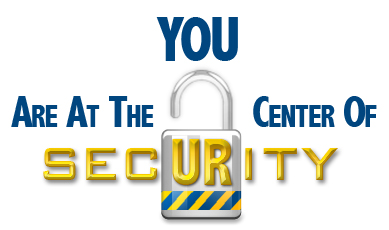 For a majority of us, our mobile devices are an integral part of our daily activities. Consequently, they typically store a great deal of personal information and important data. With your whole life in the palm of your hand, it is more important than ever to make sure you keep your devices safe and secure, even while enjoying fireworks on the Fourth of July! Follow these six easy tips for mobile device security: 
LOCK IT
Require a PIN, password, or fingerprint for access. Set the screen to auto lock after a short period of inactivity on the device.
TRACK IT
You should keep your device secure at all times, but in the event it does get lost or stolen, you should turn on the "Find My Phone" feature or a device-tracking app. With this feature, you can track your phone or erase the data on it remotely:
iPhone / Set up Find My iPhone.
Android Phone / Android Device Manager
Windows Phone / See Windows Phone: Find a lost phone (Windows 8) for instructions. For other versions of Windows, search the Windows Phone website.
If you lose your phone or think it has been stolen, please contact Public Safety at their Lost and Found number: 275-2552.  If you have Legally Restricted or Confidential University data on your phone, if should be managed with Mobile Device Management.
UPDATE IT
Keep your software and/or firmware updated. Apps should also be updated regularly to apply the latest security improvements.
SHELTER IT
Avoid using public open WIFI when possible, and check to make sure you're connected to UR_Connected or UR_MCwireless, and not the guest network.  However, if you need to use an open WiFi network, try to use a Virtual Private Network (VPN) to protect your transmitted information. Install only trusted market apps (from App Store, Windows Store, Google Play Apps).
For help using a VPN, please visit our site:  https://rochester.edu/it/vpn/
DOCUMENT IT
Make a record of your Electronic Serial Number (ESN) and/or your International Mobile Equipment Identity (IMEI) number.  You can get your IMEI number by pressing *#06# on your mobile phone's keypad.  It will display a 15-digit number - that is your IMEI number.  The IMEI number is used to identify a valid device, and can be used for stopping a stolen phone from accessing the network.
UNHOOK IT
Turn off GPS/location services for apps where you do not need it. When not using WiFi or Bluetooth, also turn them off (this prevents unauthorized access to your device through those connections).
All University Departments should review the University's Mobile Computing Device Security Standard at http://www.rochester.edu/it/policy/MobileDevice.html
URMC Departments should review the URMC Mobile Device Policy at https://intranet.urmc-sh.rochester.edu/infosystems/mobile/mobile_devices.asp 
---
Do you have ideas that should be shared as security tips of the week? If so, please send them to UnivIT_SP@ur.rochester.edu.