Security Tip of the Week
Web Browser Awareness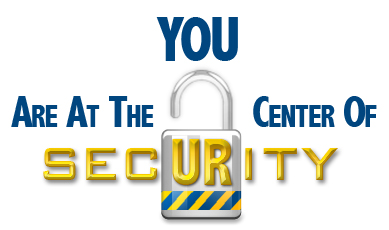 Designers of the most commonly-used web browsers have announced plans to begin notifying users of websites that are in the process of updating security certificates. University IT departments are working with other University of Rochester departments to update their web pages' certificates.
Google Chrome users may start to see notifications in their address bar this month when they browse certain sites (Chrome notifications are pictured below).  Firefox, Safari and Internet Explorer will begin notifying users within the next year. If, while browsing any encrypted site, you see any of the images below (the images might be slightly different depending upon the browser), this indicates that either the certificate has not been updated or your traffic is not encrypted.  Therefore, if you see this on any encrypted University websites please contact the help desk so this can be fixed.  On non-University external sites, we recommend you not browse this site and contact the vendor directly to address the issue.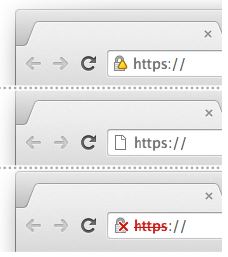 For more information on SSL certificates and the updates:  https://rochester.edu/it/security/data/certs_incommon.html
For more information on the Chrome notifications and when you may start seeing them, visit: http://www.entrust.net/sha1/
---
Do you have ideas that should be shared as security tips of the week? If so, please send them to UnivIT_SP@ur.rochester.edu.