Security Tip of the Week
Protect Your Computer - Attack Resistant Computers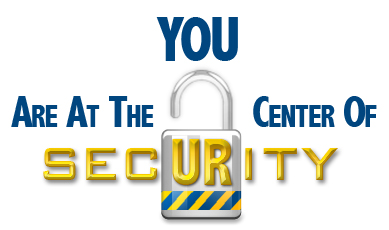 Click here for a version of this tip that can be printed and used as a poster.
An up-to-date, properly configured computer is the best way to keep your computer safe from viruses and attacks. Making sure all security patches are installed, making sure anti-virus software is receiving daily updates, and disabling unneeded features such as file sharing and personal web sharing are all important steps.
You should:
   While the software is checking for updates, you should notice that the left side of the shield is flashing green. If the updates are unsuccessful, the shield will change its appearance to this:

If you see the red X, try to run the updates again by double-clicking on the shield. If this does not work, contact the IT Center at 275-2000 (for University departments that are not part of the Medical Center) or the ISD Help Desk at 275-3200 (for Medical Center departments).
Only install the software packages that you need on your computer.

Many exploits used by computer hackers target vulnerabilities in computers that are running unnecessary services. For example, applications such as the Java Runtime Environment should only be installed if another application you use requires it.  Java is a platform that is frequently targeted.  If you do need to install this software, you should keep the software current with any released patches.  
  You should contact your IT support area if you have questions concerning what software you should be installing.
---
Do you have ideas that should be shared as security tips of the week? If so, please send them to UnivIT_SP@ur.rochester.edu.