Security Tip of the Week
Cyber Monday Safety Tips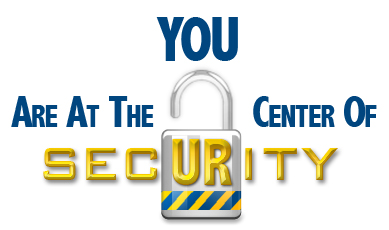 Cyber Monday is a great time to score amazing deals and savings without having to brave the lines of ravenous holiday shoppers on Black Friday.  But there are risks and scams that target Cyber Monday shoppers.  Avoiding these scams will help your online shopping extravaganza be more secure.
When you need to buy something online, think about local retailers you trust and then check to see if they have a website where you can order the product online and then get support locally. Beware of online resellers that have names you do not recognize and may just be online shadow companies
There is no such thing as a free lunch: If an offer seems too good to be true, it probably is. Avoid advertisements that proclaim things like getting a free iPad with every purchase. Stick with trusted retailers and shopping sites.

Fake ads and coupons: Eager shoppers want to know the deals before they're officially released, and many scam artists know this and will release fake coupons and previews of ads which are fronts for phishing schemes. Instead, wait for the official ads to be released.

Search engine scams: Scammers sometimes get their websites promoted to the top of a Google search, letting the casual user to think it is a real, secure website, but clicking on them will lead to a host of viruses and malware installed on your device. Last year some of these websites included: GetSigned, BidQuick, BidOline and BlackFridayWatch. 
Please be reminded that you should not use a University owned computer for personal online shopping. Check out our website and this infographic for more information on Cyber Monday and how to stay safe while shopping online:
http://www.welivesecurity.com/2014/11/28/infographic-cyber-Monday-everything-need-know/
http://www.rochester.edu/it/security/securitytipofweek_archive.html#keep-safe35
---
Do you have ideas that should be shared as security tips of the week? If so, please send them to UnivIT_SP@ur.rochester.edu.