University Communications
Faculty Experts Directory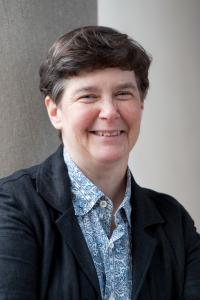 High-resolution image
(please include photo credit)
Susan Gustafson
Karl F. and Bertha A. Fuchs Professor of German and Chair of the Modern Languages and Cultures Department
Arts, Sciences, and Engineering

Department of Modern Languages And Cultures

Areas of expertise: 18th-20th century German literature, aesthetic theory, conceptions of family, gender studies, psychoanalysis, feminism, Lessing, Goethe, Moritz, Kleist, Hoffmann, Poe, Kafka, Freud, Kristeva, and Foucault.
Press contact:
Valerie Alhart
valerie.alhart@rochester.edu
585.276.3256

Related Links:

Biography
Susan Gustafson is a professor of German in the Modern Languages and Cultures Department at the University of Rochester. She has a doctorate in German from Stanford University, was a Charles Taft Postdoctoral Fellow at the University of Cincinnati, and an Alexander von Humboldt Fellow. Her first book is an analysis of the significance of the exclusion of mothers in Lessing's dramas entitled: "Absent Mothers and Orphaned Fathers: Narcissism and Abjection in Lessing's Aesthetic and Dramatic Production" (Wayne State, 1995). Her second book, "Men Desiring Men: The Poetry of Same-Sex Identity and Desire in German Classicism," (Wayne State, 2002) focuses on how men developed a language to express their love for one other in letters and literary works in German Classicism. This book was awarded the 2004 GSA/DAAD Award for the Outstanding book on German Literature. She also has published numerous articles on German literature from the 18th to 20th centuries. Her current book project, "Families of the Heart: Bisexual, Same-Sex, and Adoptive Affinities in Goethe's Literary Works" outlines how Goethe consistently challenges 18th and 19th century notions of love, heterosexuality, and family.