Rochester Democrat and Chronicle (August 5)
The University of Rochester wants to help create "the next Xerox, the next Kodak, the next Bausch + Lomb," UR President Joel Seligman said Wednesday.
CBS News (August 2)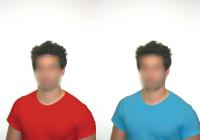 Females were found to view men wearing red-colored clothing as being higher in status and more likely to earn a better living. And it was that very high-status judgment which triggered the attraction, according to University of Rochester Psychologist Andrew Elliot, the lead author of the study, which included co-authors from Europe and China. (Also reported in: Chicago Sun Times, Discovery News, Globe and Mail, Los Angeles Times, Philadelphia Inquirer, Telegraph.co.uk, Mail Online, AOL Health, U.S. News & World Report, Examiner.com, 10WHEC-TV, BusinessWeek, MSNBC, Ya­hoo! News, MSN, Essence, Huffington Post, UPI, and others)
New York Times (July 31)
Under growing pressure from veterans groups and Congress, the Veterans Affairs Department in recent years has hired more than 5,000 therapists and counselors and established a system of suicide prevention coordinators at more than 150 medical centers. It also opened a research center in Canandaigua associated with the University of Rochester, which already had one of the nation's largest programs for the study of suicide.
National Science Foundation (August 16)
These engineers and musicians are hitting just the right notes. An engineer with a love of music, and a musician who likes technology, Mark Bocko and Dave Headlam are both professors at the University of Rochester.
Boston Globe (August 19)
"I think there's more to be done to identify the patient populations who might most benefit from this drug, but I think it's a valuable treatment for patients," said Dr. John Markman of the University of Rochester Medical Center. (Also reported in: BusinessWeek, Washington Post, ABC News, CBS News, Chicago Tribune, Los Angeles Times, MSNBC, Miami Herald, and others)