Frequently Asked Questions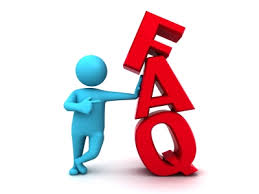 What are Automated Pay Stations (APS)?
Automated Pay Stations are the University of Rochester's newest automated parking management system. Read more 
My Parking Lot Is Full (Overflow Procedure)
Employees must park in their assigned lot from 6am to 5pm Monday through Friday. If the Medical Center lot to
which you are assigned is full, the overflow area for all Medical Center parking lots is as follows:

Close in Parking Lots (Lots 2, 3, 6, 7, 8 (MRB), 12, 14 (CTSB), and 15 (HWH)
If these lots are full (upon confirmation by parking personnel) permit holders should park in the hospital garage.
Remote Parking Lots (1, 9)
If these lots are full, permit holders should follow the signs for River Campus Lots; please stop by the information
booth on Wilson Blvd and the attendant will assist you with locating a parking spot.
         

When Can I Use The Hospital Garage?

The following are authorized situations for employees to park in the ramp garage. In all situations
there must be a valid paid MC parking OR Highland Hospital permit displayed on the vehicle:
- Vehicles with garage permits
- Vehicles with CBP permits (Community Based Physician)
- Vehicles with Trustee, Board or Red University Admin permits
- Vehicles that are on the Long Term or Short Term list and are authorized for the hospital garage
   on the Enforcement list
 
Employees that are at the hospital or Medical Center as a patient or visitor:
- Must call the parking office to be placed on the enforcement list to avoid a ticket
- Required to pay visitor parking fees (take ticket on entry into garage)
- May purchase parking pass or validation stickers for these situations
  (cannot be used to park in garage if working)
- Cannot park in hospital garage to attend meetings or training sessions
- Must have a valid parking permit
- Employees with a valid parking permit
- Any employee on weekends and University holidays at no charge with a valid permit.

Registering My New Vehicle:

You must have a valid parking permit. The registration for the new vehicle and evidence that the original
permit has been removed are required to obtain a replacement permit.


If My Car Breaks Down:

If your vehicle breaks down, it must be reported to Parking Services. The vehicle must be in a regular parking space
or towed immediately. After hours call Security at x5-3333 or leave your car information, location, name and a phone
number at which you can be reached on phone mail. Leaving a note on the vehicle is not sufficient. The inoperable vehicle
must be removed from the University property within 24 hours.


Snow Plowing:

When there is more than a three-inch (3") accumulation of snow, vehicles in unplowed areas are expected to be moved to
plowed areas where their permit is valid to help with snow removal and assure maximum space availability.


Disability Parking:

The University does not issue handicap permits. They are issued by municipalities and state governments. Handicap permits
must be accompanied by a valid University parking permit. For more details click here.


Motorcycle Parking:

There are specially designated motorcycle parking areas in parking lots. Motorcycles and other two-or-three-wheeled
vehicles must be registered and a permit must be obtained to park on the premises.


Appealing A Citation:

An appeal must be filed within 10 business days of the issuance of the ticket. Late appeals will not be considered unless
extenuating circumstances are documented in the appeal. Written or verbal notification that an appeal has been denied
will be sent from University Parking. Customers may appeal in person at the parking office or online.


Paying Citations:

Fines may be paid at any University Parking Office with cash, Visa, Mastercard, or Discover. Customers may also pay online.


Emergency Assistance:

Please pick up a Blue Light phone or Call Security at 275.3333 or #413 from your cell phone.