Employee Parking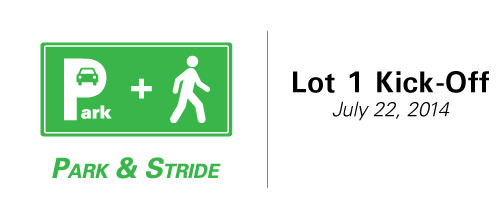 Well-U and UR Parking/Transportation are teaming up to
promote the benefits of physical activity.  The new
Park & Stride campaign will highlight the health benefits
of walking from the parking lot to designated entrances
of the Medical Center.  Certain parking spaces in Lot 1
will be painted with the message "Park here to walk
farther and be healthier".  Weekly raffles prizes will be
awarded to employees who park in one of these designated
Park & Stride spaces. 
*The Kendrick Road Bridge is now open to traffic

Looking for a Parking Spot? Use the Parking Availability Map Below 
Important Reminder about Ramp Garage Policies:

Parking guidelines state that any URMC permit hold may park on certain levels of the ramp garage IF they enter between 2:15pm and 5am; they must then exit before 10am.  In light of a recent project to hang new garage wayfinding signs, employees should note that, during the times when they are permitted to park in the garage, they should do so in sections labeled with letters V, W, X or Y (formerly level 4), L, M, N or O (formerly level 5) or Z (formerly level 6).  Additionally, when employees come to the MC as patients or visitors, they may park in any level of the ramp garage, but must take an entry ticket and pay the standard fee when leaving. To avoid a violation fee, it is imperative that they also phone the Parking Office (275-4524) to report that their registered vehicle will be in the ramp garage during the visit. (In general, it's a good idea to plug this number into your cell phone; it's also helpful on days that you must drive an alternative vehicle into work - for instance, when your car is in the shop).  View Map of Garage and Elevator Signage