Green Programs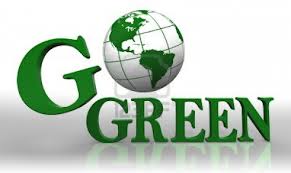 What do you get when you mix a thriving University with a limited footprint? Our growing operations creates new urgency to deepen our University's commitment to sustainable programs and policies - simply put, business tactics that make smart use of existing resources and infrastructure, minimizing negative impact on our environment.
So, where do we go from here?  
(click here to hear Medical Center Chief Operating Officer Peter Robinson explain why we've not yet built another garage) . 
Our Green programs not only help ease traffic congestion both around our growing University and within our parking lots, but can help each of us become a wiser steward of our plant (fewer emissions) and save ourselves a fair amount of money. 
Parking/Transportation Green Programs
Carpooling

(watch a video featuring veteran carpooler Grace Fuller, here)


Occasional Parking Program

A FREE program granting 26 passes per  year to park in your lot FREE of charge.
Learn more here!
Park n' Ride - S1 Greece
(watch video featuring S1 riders here)

watch a video testimonial featuring veteran S1 riders here.
Rideshare Program

Need help finding a carpooler?  Visit the University's RideShare program.
RTS - Normal RTS fares apply
Staff/Student Shuttles
View all University Student and Staff Shuttles.
Taxi Service
Need a one-way ride to the airport or train station? The University has established a partnership with Market Place Taxi to provide safe, convenient transportation to popular locations around Rochester at a flat rate for students, faculty and staff. Learn more here.
Zipcar
If you don't drive a personal vehicle to campus, joining the University's Zipcar program could afford you the same freedom on days you need it (this could be especially helpful for running mid-day errands or attending meetings).  Reservations are fast and easy, and the hourly rental rate includes fuel, insurance, reserved parking and roadside assistance. Learn more about Zipcar here.