November–December 2009
Eastman's Kodak (Hall) Moment
The Eastman School celebrates the debut of Kodak Hall at Eastman Theatre.
Historic Celebration
More than 5,900 alumni, family members, faculty, and University friends celebrate the introduction of new landmarks during Meliora Weekend.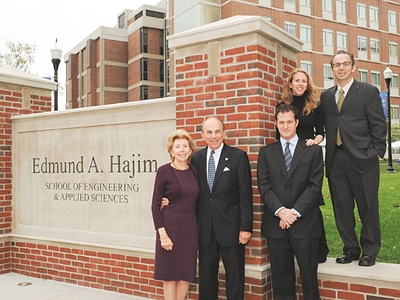 How Green Is My Hallway?
A student-led initiative helps freshmen guide their classmates toward more sustainable living. By Kathleen McGarvey
Supporting a 'Home' Team
Returning to her native Afghanistan to help girls learn teamwork, Awista Ayub '01 discovers the role sports can play in fostering social change. By Karen McCally '02 (PhD)
Alumni Award Winners
Simon, Medicine, Nursing, and the College honor alumni achievement during reunion.