In Review
Medical Center
Introducing the Flaum Eye Institute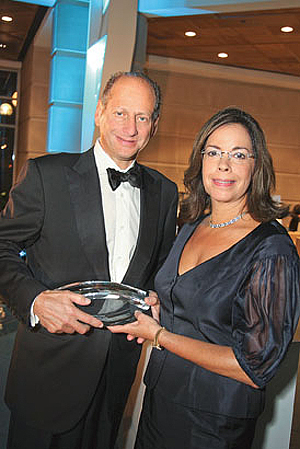 The University honored a few of the prominent supporters of the Eye Institute last fall, recognizing them for their commitment to the institute's growing influence in vision care and research.
In recognition of the ongoing support of Rochester businessman and philanthropist David Flaum and his family, the institute has been renamed the David and Ilene Flaum Eye Institute.
"I'd always been interested in the science of vision and know personally the transformative power of improved sight," says Flaum, who is also a University trustee and a member of the Medical Center's board. "So being a part of something that could positively impact lives was certainly a draw."
Flaum, the founder and CEO of the Rochester-based real estate development company Flaum Management Co., says he's convinced that under the direction of Steven Feldon, chair of the Department of Ophthalmology and director of the institute, Rochester will become home to a top-ranked facility that's also an engine for economic development and job creation.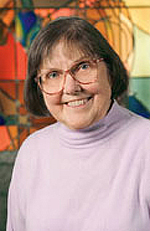 Also last fall, the Adeline P. Lutz Pavilion was dedicated in honor of Rochester resident Adeline Lutz and her late husband, Walter (Jack) Lutz. Lutz, now 82 years old, began having vision problems in 1987 and has undergone a series of 13 surgeries at the institute.
Because of their relationship with Lutz's corneal surgeon, Steven Ching, a professor of ophthalmology, and the entire staff at the institute, the Lutzes decided to donate most of their savings to the institute.
"They are all like family to me, and I credit Dr. Ching with saving my sight," says Lutz. "Jack and I wanted to repay him and everyone at the institute for their dedication and kindness and ensure that future patients continue to get the very best, the very newest treatments."
"For a patient to support us in this way, it is truly overwhelming," says Ching.
—Kathleen McGarvey