In Review
DINING SERVICES
The Commons Touch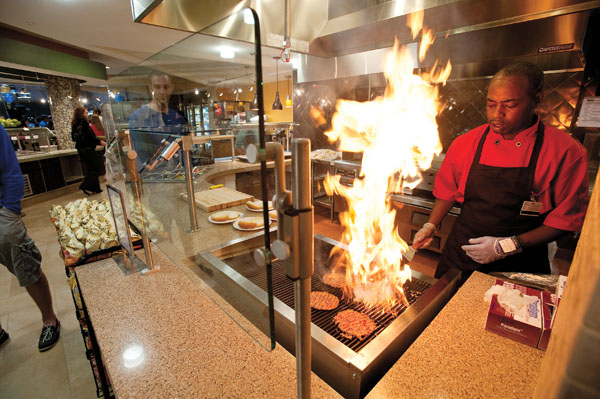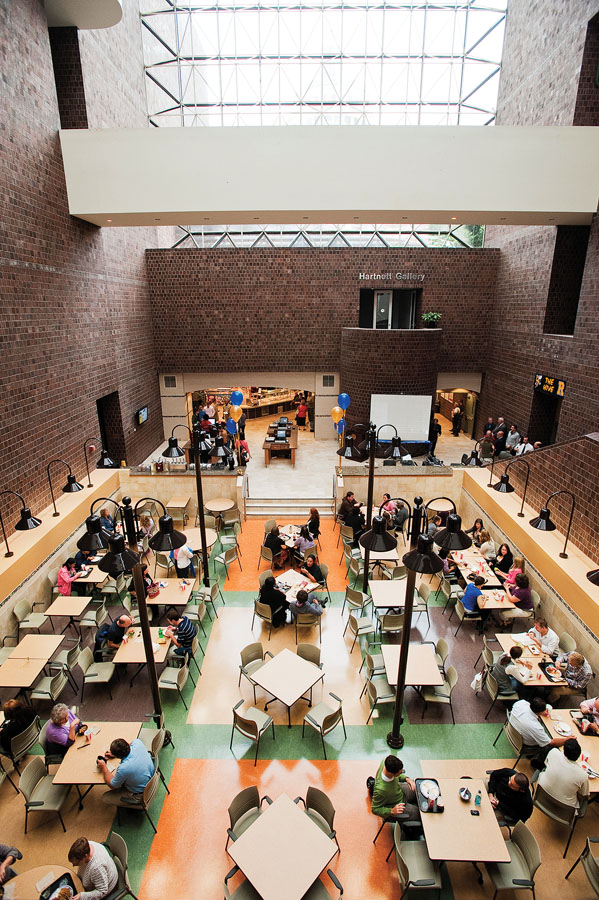 With a grand reopening just in time for the start of the fall semester, the food court at Wilson Commons has been transformed.
The Pit is now the Commons, home to two new eateries—Zoca, a Mexican grill, and Panda Express, a Chinese diner—as well as a renovated salad bar, A New Leaf; American food grill, the Common Grill; and Pizza Pi, complete with a new 6,000-pound deck oven similar to that used by many pizzerias. As part of the planning process, students helped choose the names for the new dining venues and weighed in with other suggestions for the revamped food court.
Overall the renovated Commons is more than twice the size of the previous space and features a lighter and brighter seating area.
Located in the heart of the residential quad, Wilson Commons is one of the most heavily used dining locations on the River Campus.