In Review
A Class Record for Diversity
By Kathleen McGarvey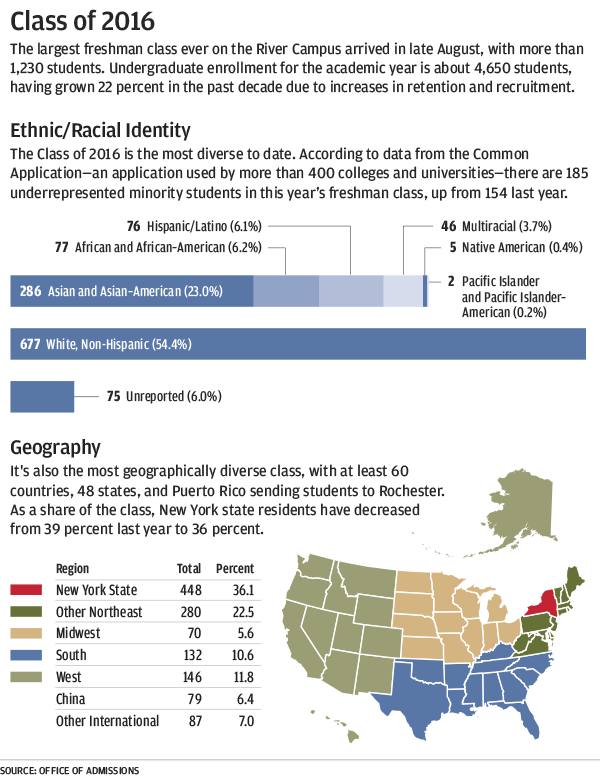 The Class of 2016 is the most diverse class Rochester has ever welcomed, in terms of background and other measures, says Jonathan Burdick, dean of admissions and financial aid for Arts, Sciences & Engineering.
While definitive numbers won't be known until after the data is collected from first registration, the class is also on track to be the biggest, with an estimated class membership of at least 1,230 students, a slight majority of whom are male.
A growing share of the class—and the largest ever total number of students—are from traditionally underrepresented ethnic and racial groups. "We will have achieved enrollment shares of more than 5 percent each for Latino and African-American students," Burdick says, calling that attainment "at the least a higher platform from which to continue expanding Rochester's reach into all communities and Rochester's relevance to rising aspirations and expectations among historically underrepresented groups."
Students are also coming from farther away: 90 percent of the growth of this year's class, compared to those of a year or two ago, is from students coming from the western and southern United States, as well as students who are U.S. citizens enrolling straight from living abroad.