Alumni Gazette
ALUMNI RELATIONS
By George, It's a Birthday Party!
Alumni across the country celebrate the 158th anniversary of George Eastman's birth.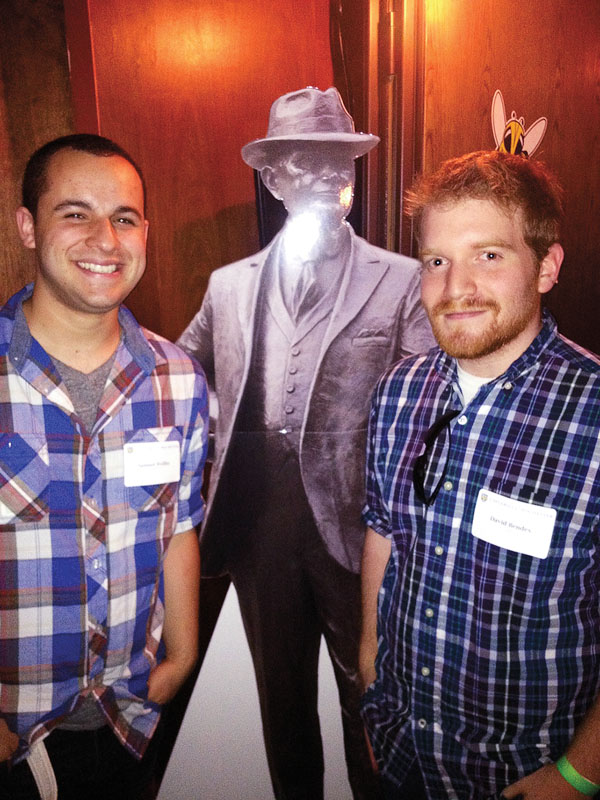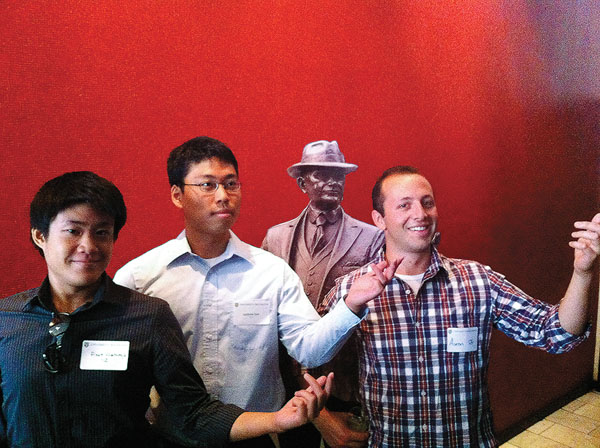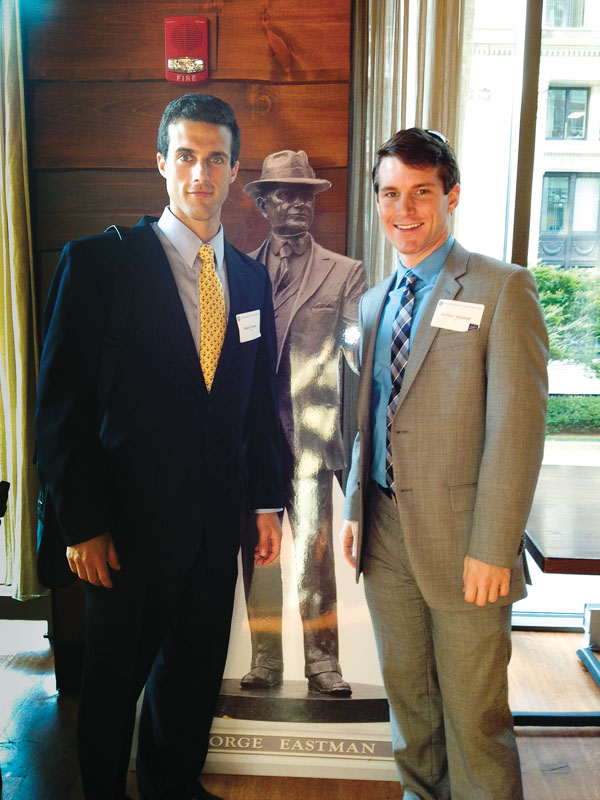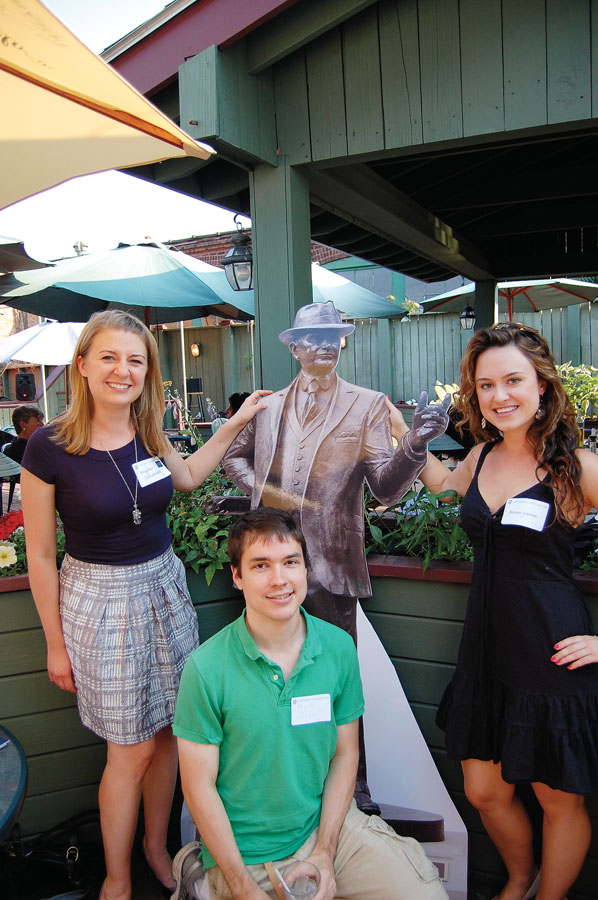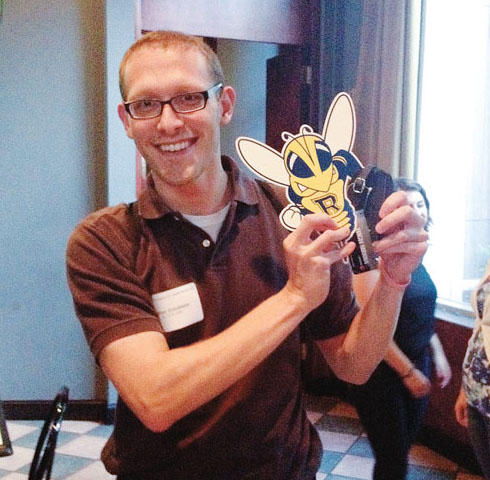 More than 300 alumni in Boston, Chicago, New York City, Philadelphia, Rochester, San Francisco, and Washington, D.C., helped welcome the Class of 2012 into the University's alumni family with celebrations in July to mark the anniversary of the birth of University benefactor George Eastman.
Hosted by the Office of Alumni Relations and the Young Alumni Council, the regional happy hours took place on or near July 12, the Rochester entrepreneur's birthday. The guest of honor—in the form of a life-sized stand-up photo of the Eastman Quadrangle statue—made an appearance at all the events.
The Young Alumni Council includes College alumni who graduated within the previous 10 years. The council members collaborate with the Office of Alumni Relations on programming, events, and outreach initiatives for young alumni.
---
To learn more, visit www.rochester.edu/college/alumni/youngalumni/yac.