Alumni Gazette
And the Winners Are . . .
Eastman School alumni Renée Fleming '83E (MM) and Robert (Bob) Ludwig '66E, '01E (MM) walked away winners at the 55th annual Grammy Awards in Los Angeles in February.
Fleming was awarded Best Classical Vocal Solo for Poèmes, her album of four French orchestral song cycles, and Ludwig received a Grammy for his role as mastering engineer on Babel, by Mumford & Sons, which was named Album of the Year.
Who's with the Who?
Hornist J. Greg (J. G.) Miller '06E served as the brass section leader on the Who's "Quadrophenia and More Tour" from November 2012 to February as well as during the band's performance at the "12–12–12" benefit concert for the victims of Hurricane Sandy, held at Madison Square Garden last December.
For the past several years, Miller has been an active freelance teacher and performer in the Los Angeles area while working toward his doctor of musical arts degree at the University of Southern California. He's performed on film scores for Parental Guidance, The Amazing Spider-Man, Snow White and the Huntsman, as well as Oblivion and Monsters University, both to be released later this year.
Most recently, Miller has won a place in the U.S. Army Field Band. He'll begin later this year, after completing a course of basic combat training.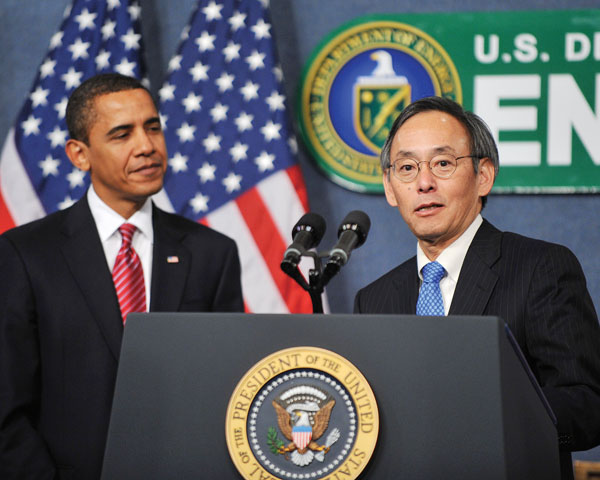 Energy Secretary Chu Returns to Academia
Steven Chu '70, who served as secretary of energy during the first term of President Barack Obama, resigned in January in order to return to academia. A Nobel laureate who studied mathematics and physics at Rochester, Chu served on the faculty of the University of California at Berkeley and led the Lawrence Berkeley National Laboratory prior to joining the first Obama administration.
An avid proponent of wind and solar energy, Chu made the pursuit of clean, renewable energy sources the centerpiece of the department's agenda. In a statement, Obama said, "As a Nobel Prize–winning scientist, Steve brought to the Energy Department a unique understanding of both the urgent challenge presented by climate change and the tremendous opportunity that clean energy represents for our economy."