In the News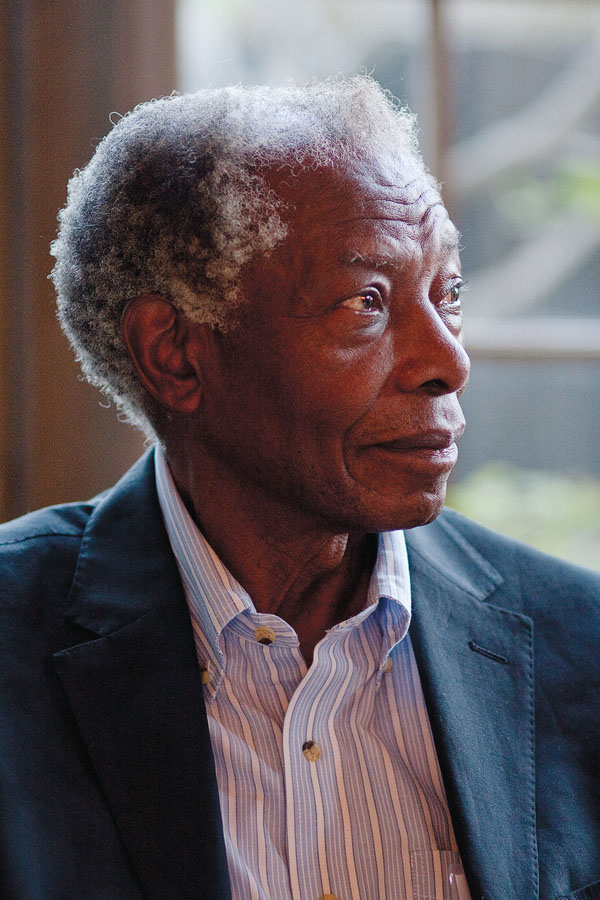 Walter Cooper '57 (PhD) has been awarded the Rochester Area Community Foundation's highest honor for philanthropy, the Joe U. Posner Founders Award.
The first African American to receive a doctorate in chemistry from the University, Cooper began his career as a research scientist at Eastman Kodak, working his way up to manager of research innovation and obtaining multiple patents in polymerization during his three decades with the company.
An activist during the civil rights movement in the 1960s, Cooper became associate director of Action for a Better Community, was a founding member of the Urban League of Rochester, and served on the New York State Advisory Committee of the U.S. Civil Rights Commission. In later years, he helped found the city of Rochester's urban-suburban transfer program and served as a New York State regent. He continues to work with the regents, advocating for educational rights for the children of migrant workers.
In 2008, the University awarded Cooper the Frederick Douglass Medal.
Calling Dr. Cove
An unprecedented and lifesaving procedure performed at Strong Memorial Hospital in 2010 by Rochester cardiologist Christopher Cove '89M (Flw), '89M (Res) was the inspiration for an episode last fall of the ABC television medical drama Grey's Anatomy.
Fans of the show tuned in October 24 as a fictional medical team injected a form of medical superglue into a man's heart to halt the growth of a rare type of cardiac tumor. It was a dramatization of the procedure Cove had performed three years ago on a 30-year-old woman from Wayne County, N.Y.
After several unsuccessful attempts to destroy a tangle of vessels pulling blood away from the woman's heart, Cove consulted with Rochester neurosurgeon Babak Jahromi. Jahromi had treated similar tumors in the brain by injecting a glue-like substance called Onyx into the vessels, shutting off blood supply to the growth.
Producers of Grey's Anatomy contacted Cove after reading about the procedure. Cove served as a consultant during the making of the episode, ensuring the medical accuracy of the dramatization.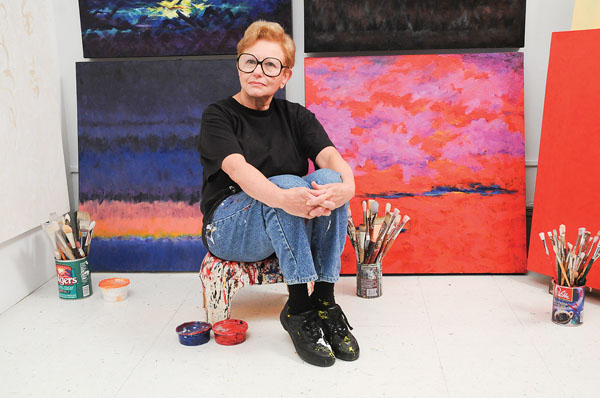 In Sync with Frank Lloyd Wright
The new owners of Frank Lloyd Wright's 1952 Brandes House, in Sammamish, Wash., commissioned fine artist Rosalyn Engelman '78 (MS) for a centerpiece painting. At a reception held at her Manhattan studio in October, Engelman unveiled the diptych painting, which she designed in context with the home's Japanese-inspired interior. Engelman developed an interest in Japanese art as a master's degree student at Rochester.
The Brandes House is listed on the National Register of Historic Places.
An Asteroid of His Own
Bill Golisch '80 has his very own asteroid—or at least, an asteroid that bears his name.
Upon Golisch's retirement after 30 years as a telescope operator at the National Aeronautics and Space Administration Infrared Telescope Facility, the International Astronomical Union gave asteroid number 8457 a new official name: Billgolisch. The new name comes with a citation to Golisch, whose "expertise and dedication to observers have helped facilitate observations used in hundreds of planetary research projects." The NASA facility is located atop Mauna Kea in Hawaii. Golisch has retired to San Diego.