Awards
National Faculty Awards
Select Citations
Every academic year, Rochester faculty members earn recognition from their national and international colleagues for their research, scholarship, and teaching, as well as for their service to their disciplines and their students. Those honors include awards from national and international academic societies, induction into prestigious organizations, and recognition from peer institutions. Similarly, Rochester students are recognized each year by some of the most competitive and highly regarded honors programs available to undergraduates and graduate students in the United States. Here's a small selection of honorees from the 2013–14 year.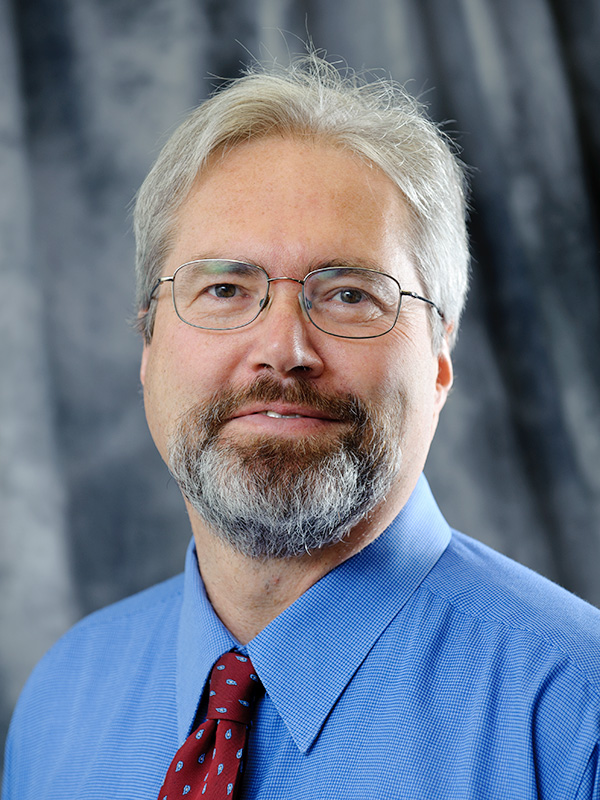 National Academy of Sciences
David Williams, the William G. Allyn Professor of Medical Optics, dean for research in Arts, Sciences & Engineering, and director of the Center for Visual Science, was elected to the National Academy of Sciences. Widely considered one of the world's leading experts on human vision, Williams has pioneered new technologies to improve eyesight for people who are legally blind as well as for those with 20/20 vision. One of the highest honors accorded a scientist in the United States, membership in the academy is based on outstanding research contributions as judged by peers in the field. Williams was one of 84 scientists selected for 2014.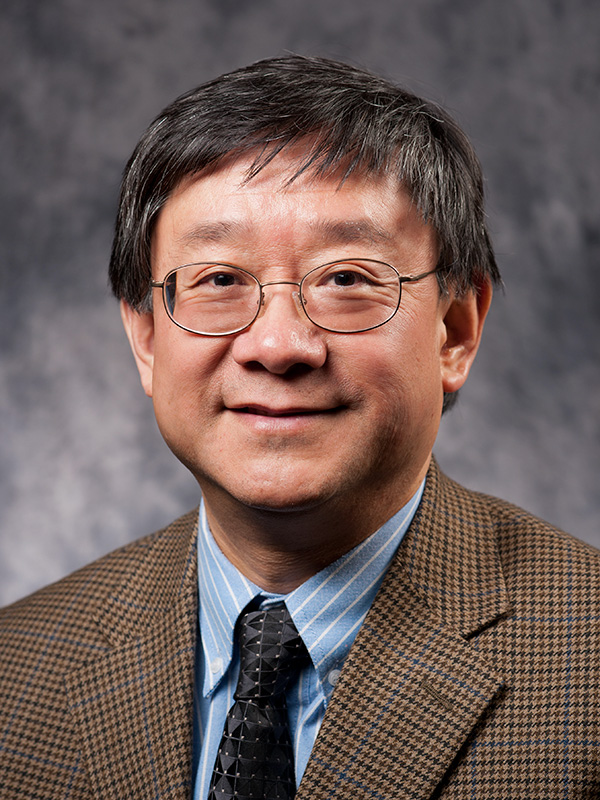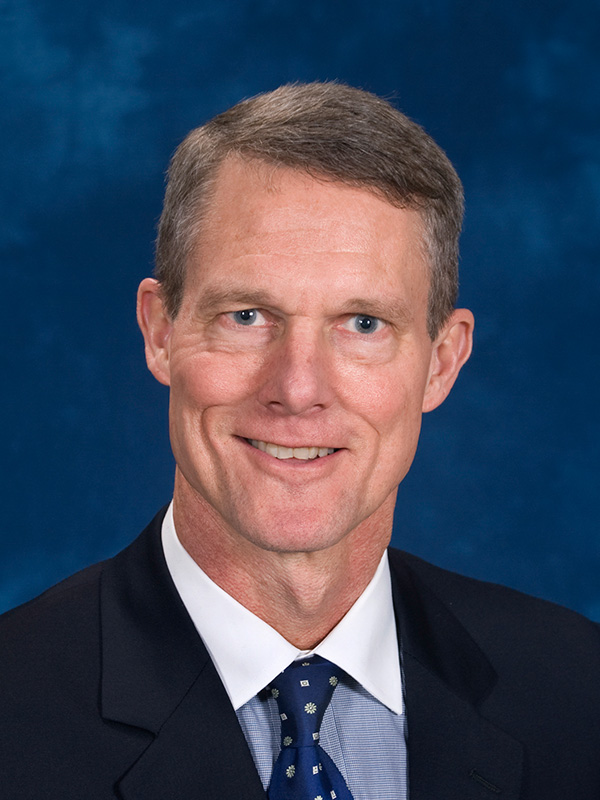 American Association for the Advancement of Science
Xi-Cheng Zhang, the M. Parker Givens Professor of Optics and director of the Institute of Optics, and Karl Kieburtz, the Robert J. Joynt Professor in Neurology and director of the Clinical and Translational Science Institute, were elected fellows of the American Association for the Advancement of Science. Recognized for his research on the terahertz band of the electromagnetic spectrum, Zhang also received the Kenneth J. Button Prize from the International Society of Infrared, Millimeter, and Terahertz Waves. An expert on neurodegenerative disorders such as Parkinson's and Huntington's diseases, Kieburtz has served as principal investigator for several clinical studies.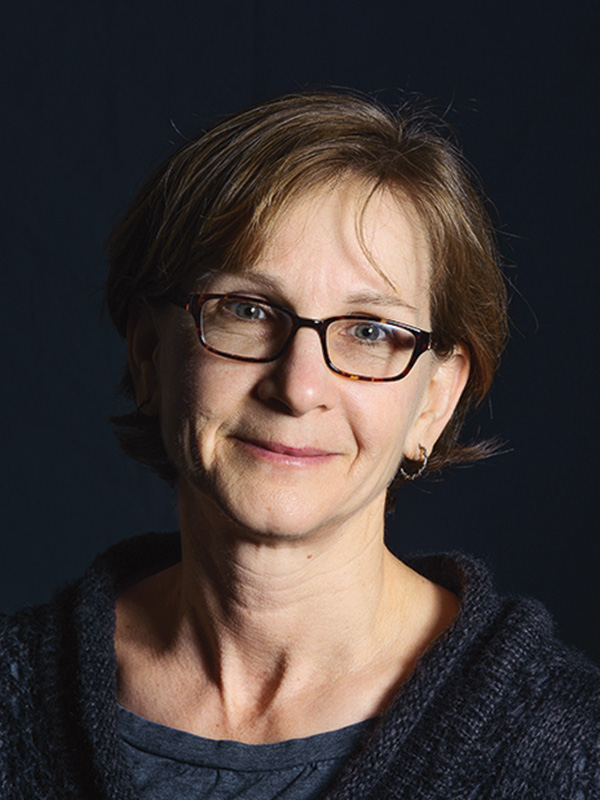 American Geophysical Union
Cindy Ebinger, professor of earth and environmental sciences, was named a fellow of the American Geophysical Union. Ebinger's field research and other studies on the interaction of tectonic plates has helped shape the understanding of continental rifts, volcanic activity, earthquakes, and other geological processes.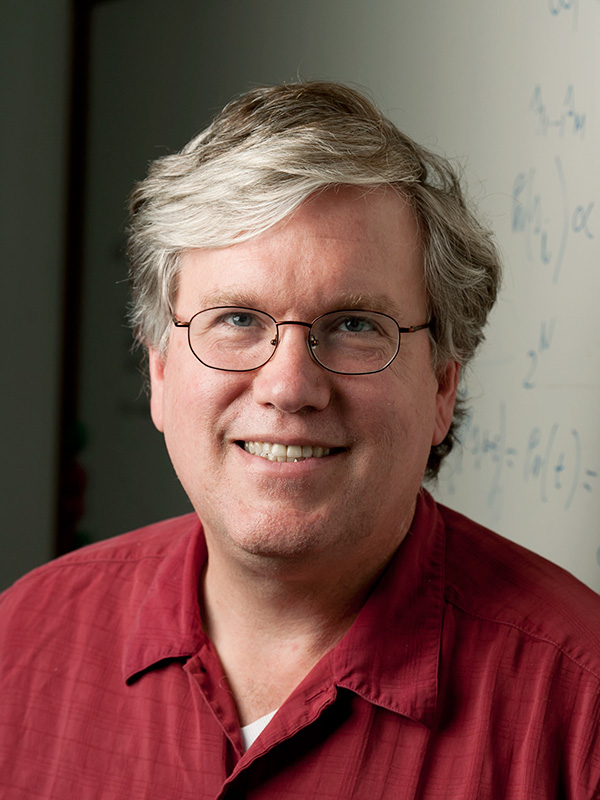 Association For Computing Machinery
Henry Kautz, professor and chair of computer science, was named a fellow of the Association for Computing Machinery, one of the world's most prominent scientific and educational organizations dedicated to computing. The first director of the University's Institute for Data Science, Kautz is a leading researcher on machine learning, pervasive computing, search algorithms, and assistive technology. He is a former president of the Association for the Advancement of Artificial Intelligence.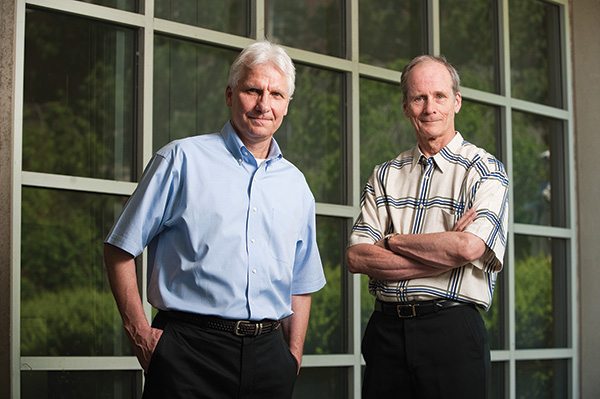 International Society for Self and Identity
Richard Ryan, professor of clinical and social sciences in psychology, and Edward Deci, the Helen F. and Fred H. Gowen Professor in the Social Sciences, received the Lifetime Career Award from the International Society for Self and Identity. In their 1985 work, Intrinsic Motivation and Self-Determination in Human Behavior, Deci and Ryan articulated what has become known as self-determination theory, which has since become one of the leading theories of human motivation. The theory has helped shape three decades of clinical and research efforts to advance health, spirituality, peace, and human fulfillment.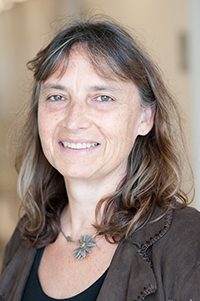 Optical Society of America
Jannick Rolland, the Brian J. Thompson Professor in Optical Engineering, received the David Richardson Medal from the Optical Society of America, an award that recognizes significant contributions to optical engineering. Rolland, director of the Hopkins Center for Optical Engineering and Design and the Center for Freeform Optics at Rochester, was cited for her research in optical design and engineering, including work that may lead to new, noninvasive technologies for conducting biopsies as a way to detect skin cancer.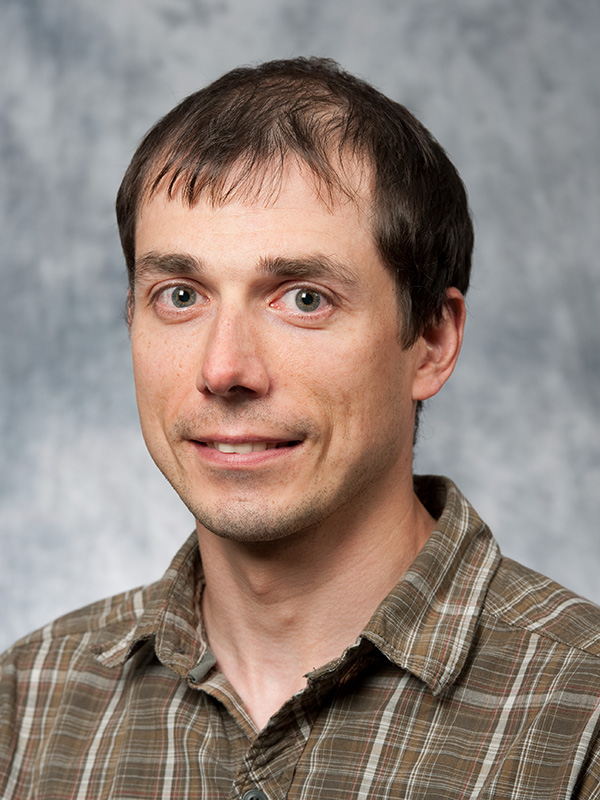 Packard Foundation
Vasilii Petrenko, assistant professor of earth and environmental sciences, received a David and Lucile Packard Foundation Fellowship for Science and Engineering. He was one of just 16 scientists selected for the fellowship that was established to allow some of the nation's most promising scientists to pursue science and engineering research early in their careers. He also received the University's G. Graydon Curtis '58 and Jane W. Curtis Award for Nontenured Faculty Teaching this spring.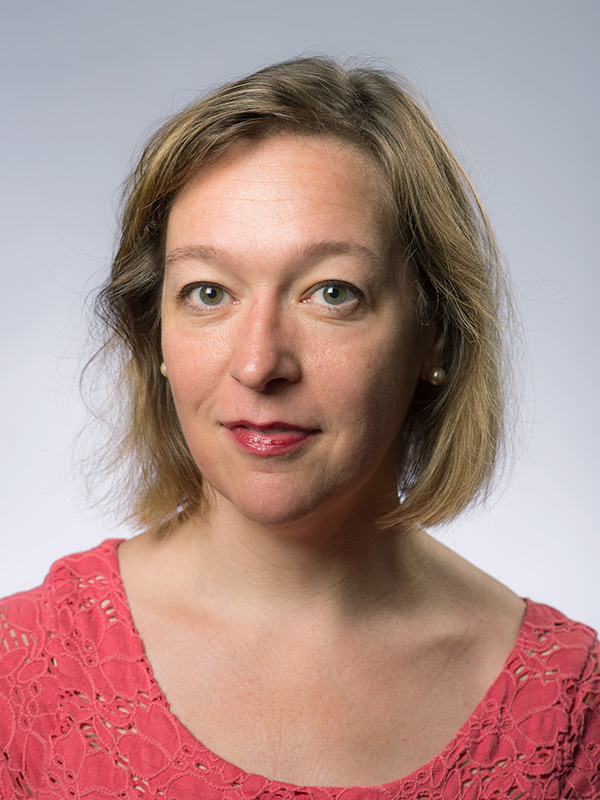 Poetry International
Jennifer Grotz, associate professor of English, received the C. P. Cavafy Award, an annual prize administered by the editorial staff of the journal Poetry International. A cowinner of the award, Grotz was cited for her poem "Watchmaker," part of her forthcoming collection, The Window Left Open. A poet whose work has been anthologized in recent volumes of the Best American Poetry series (Scribner), Grotz is also assistant director of the Bread Loaf Writers' Conference in Middlebury, Vt.
Royal Academy of Music
Steven Doane, professor of violoncello at the Eastman School, was named an honorary member of the Royal Academy of Music. Founded in 1822, the academy is now a college of the University of London, where Doane was also appointed a visiting professor of strings. The academy limits honorary membership to 300 musicians from around the world who did not attend the academy as students.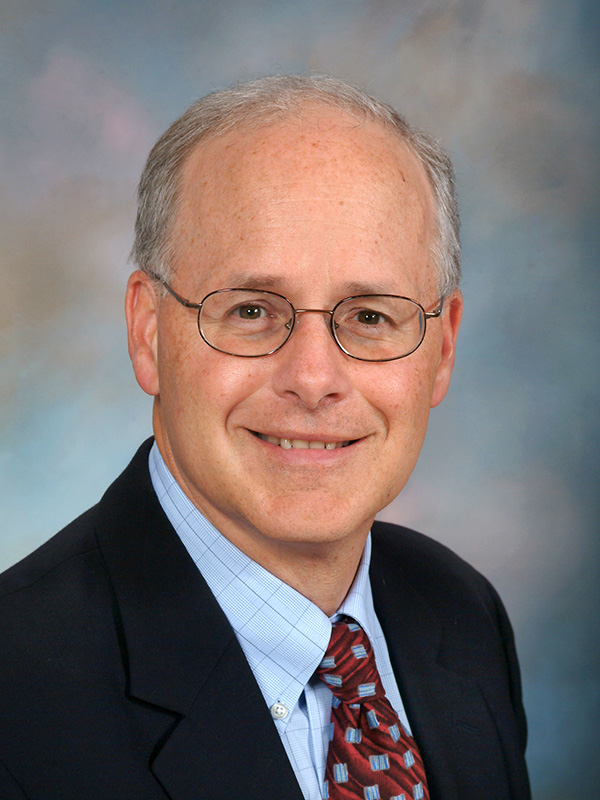 Royal College of Physicians of Edinburgh
Robert McCann, professor of medicine at the School of Medicine and Dentistry and chief of medicine at Highland Hospital, was named a fellow of the Royal College of Physicians of Edinburgh. Granted a royal charter in 1681, the college is an independent standard-setting body and professional membership organization whose fellows and members represent 91 countries. Fellows are elected based on their contributions to the practice of medicine, medical science, and medical literature.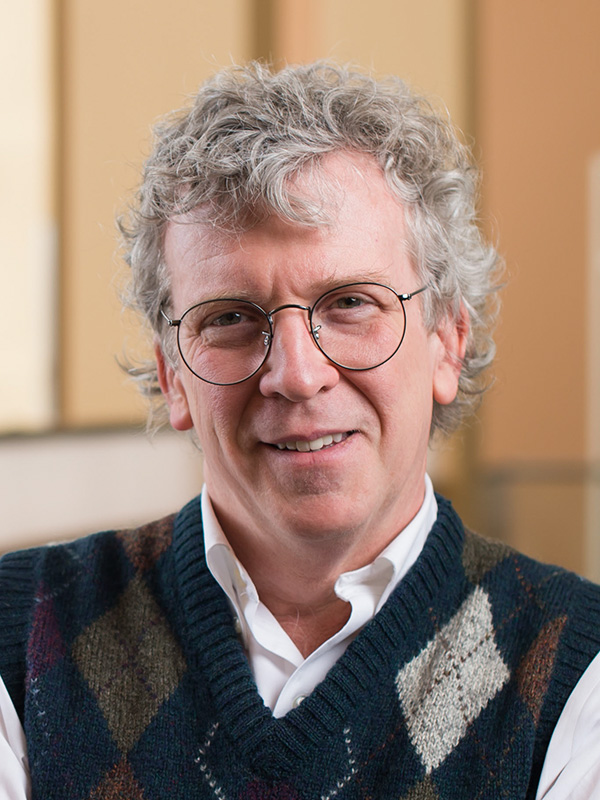 Royal Institute of Philosophy
Randall Curren, professor of philosophy in Arts, Sciences & Engineering and professor of educational leadership at the Warner School, was named to an honorary professorship at the Royal Institute of Philosophy in London, the first in the institution's 87-year history. A noted scholar of Aristotelean ethics, Curren also was appointed to a research professorship in moral and virtue education at the Jubilee Centre for Character and Values at the University of Birmingham in England.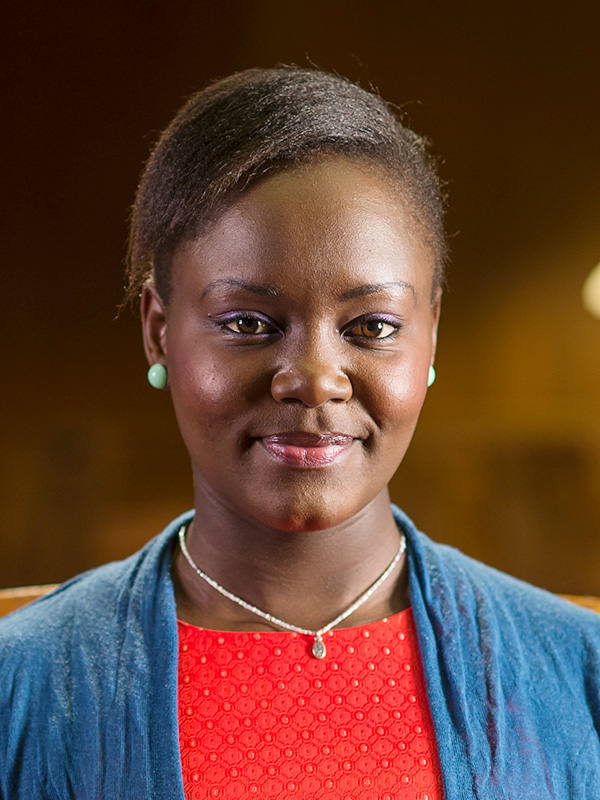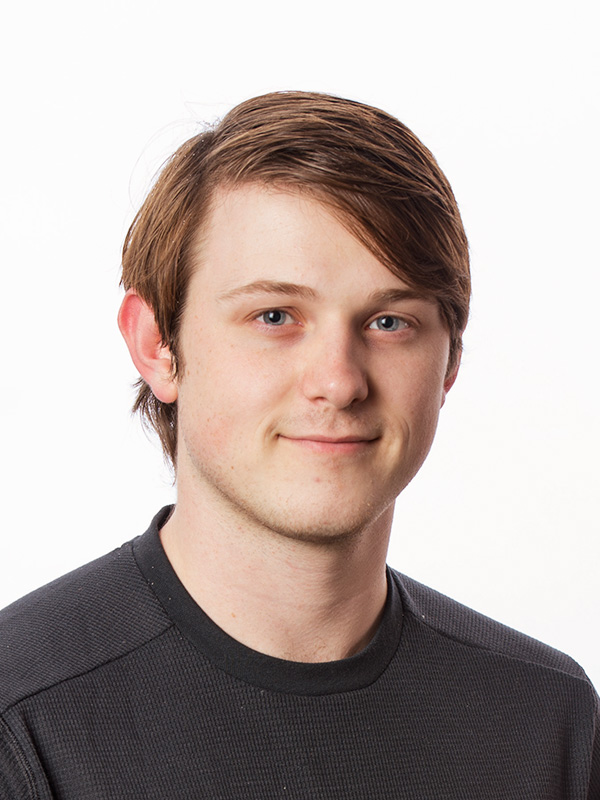 Humanity in Action
Lendsey Achudi '14, an international relations major from Maseno, Kenya, and Jonathan Johnson '14, an anthropology and political science major from Crystal River, Fla., were selected for a fellowship program by the international education organization Humanity in Action. The fellowship is designed to bring together international groups of students and recent graduates to explore the social and political roots of discrimination.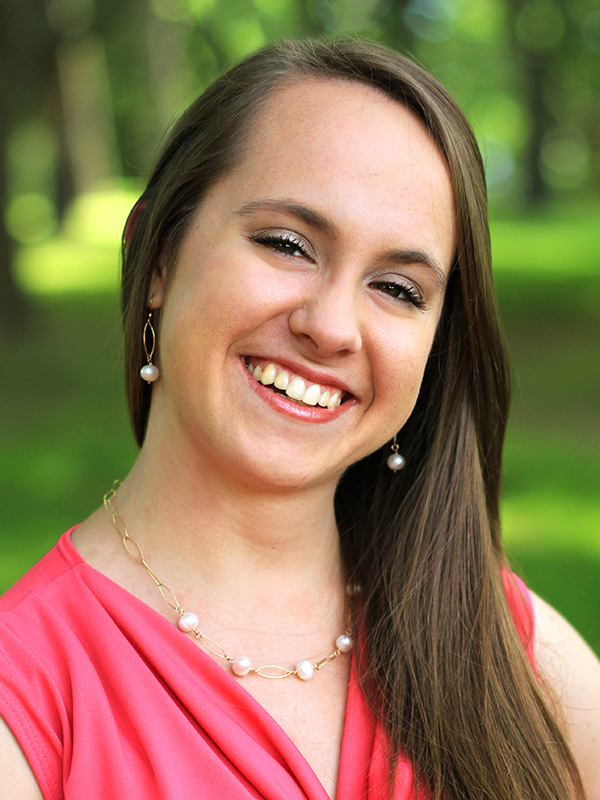 Jack Kent Cooke Foundation
Erika Pinkerton, a master's student at the Eastman School, received a Graduate Arts Award from the Jack Kent Cooke Foundation. A violin student in the studio of Juliana Athayde, associate professor of violin, Pinkerton was one of 20 honorees from across the country who were recognized for academic achievement and artistic promise.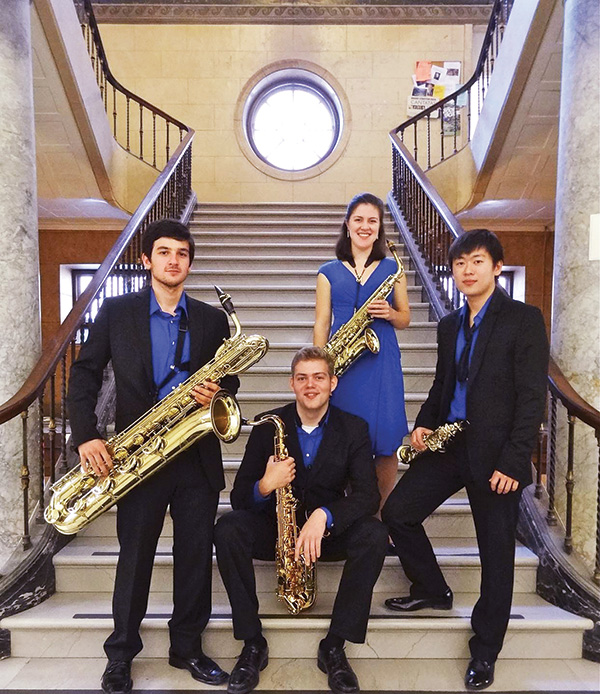 MTNA National Performance Competitions
Finja Quartet—a saxophone ensemble featuring Daniel Stenziano '15E (baritone); Tyler Wiessner '15E (tenor); Ainsley Kilgo '15E (alto); and Kevin Zhao '15E (soprano)—won first place in the Chamber Music Wind category at the National Performance Competitions of the Music Teachers National Association. The students are members of the studio of Chien-Kwan Lin, associate professor of saxophone. Also at the competitions, pianist Yiou Li '17E won first place in the Piano Senior Performance category and pianist Thomas Steigerwald '15E placed third in the Young Artist Performance category.
National Science Foundation
Amanda Chen '14, a biomedical engineering major from Danville, Calif., received a National Science Foundation Research Fellowship. She also received a scholarship from the Whitaker Foundation's international program to conduct graduate study at the University of Cambridge. She plans to pursue a doctorate at MIT in fall 2015.
Able Muse Press
Poetry Book Award
Melissa Balmain, Adjunct Instructor of English
Academy of Eating Disorders
Leadership Award
Richard Kreipe, Dr. Elizabeth R. McAnarney Professor in Pediatrics Funded by Roger and Carolyn Friedlander
American Academy of Arts and Letters
Arts and Letters Award in Literature
James Longenbach, Joseph Henry Gilmore Professor of English
American Academy of Hospice and Palliative Medicine
Visionary
Timothy Quill, Georgia and Thomas Gosnell Distinguished Professor in Palliative Care
American Academy of Nurse Practitioners
Fellow
Craig Sellers, Associate Professor of Clinical Nursing
American Association for the Advancement of Science
Fellow
Karl Kieburtz, Robert J. Joynt Professor in Neurology; Director, Clinical and Translational Science Institute
Xi-Cheng Zhang, M. Parker Givens Professor of Optics; Director, Institute of Optics
American Association of Colleges of Nursing, Graduate Nursing Admissions Professionals
Sandy J. Cody Service Award
Elaine Andolina, Assistant Professor of Clinical Nursing; Director of Admissions, School of Nursing
American Association of Teachers of Slavic and Eastern European Languages
Best Scholarly Translation Award
Kathleen Parthé, Professor of Modern Languages and Cultures
American Council of Learned Societies
Fellowship
Shin-yi Chao, Associate Professor of Religion and Classics
John Osburg, Assistant Professor of Anthropology
Holly Watkins, Associate Professor of Musicology, Eastman School of Music
Elya Zhang, Assistant Professor of History
American Geophysical Union
Fellow
Cindy Ebinger, Professor of Earth and Environmental Sciences
American Mathematical Society
Fellow
Alex Iosevich, Professor of Mathematics
American Physical Society
Fellow
Suxing Hu, Senior Scientist, Laboratory for Laser Energetics
American Political Science Association
Richard F. Fenno Jr. Prize for Best Book in Legislative Politics
Lynda Powell, Professor of Political Science
American Professional Society on the Abuse of Children
Outstanding Research Career Achievement Award
Sheree Toth, Professor of Clinical and Social Sciences in Psychology; Executive Director, Mt. Hope Family Center
American Psychological Association
Distinguished Scientific Contribution Award
Richard Aslin, William R. Kenan Jr. Professor, Department of Brain and Cognitive Sciences
American Public Health Association
Arthur J. Viseltear Award
Theodore Brown, Charles E. and Dale L. Phelps Professor in Public Health and Policy
Association for Computing Machinery
Fellow
Henry Kautz, Chair and Professor of Computer Science
Association for Humanistic Counseling
Lifetime Achievement Award
Howard Kirschenbaum, Professor Emeritus, Warner School of Education
Association of Women in Mathematics
Ruth Michler Memorial Prize
Sema Salur, Associate Professor of Mathematics
Association of Women's Health, Obstetric, and Neonatal Nurses
March of Dimes Comerford Freda "Saving Babies, Together" Award
Susan Groth, Associate Professor, School of Nursing
Associations de Prévoyance Santé
Allianz Longevity Research Prize
Vera Gorbunova, Professor of Biology
Biomedical Engineering Society
Distinguished Service Award
Richard Waugh, Chair and Professor of Biomedical Engineering; Professor of Biochemistry and Biophysics; Professor of Pharmacology and Physiology
Brain and Behavior Research Foundation
NARSAD Distinguished Investigator Award
Ben Hayden, Assistant Professor of Brain and Cognitive Sciences
Camille and Henry Dreyfus Foundation
Camille Dreyfus Teacher-Scholar
Daniel Weix, Assistant Professor of Chemistry
Consumer Electronics Association
Inductee, Hall of Fame
Ching Tang, Professor of Chemical Engineering
Council of Academic Family Medicine
Chair
Thomas Campbell, William Rocktaschel Professor and Chair, Department of Family Medicine
Eduard Rhein Foundation
Eduard Rhein Award
Ching Tang, Professor of Chemical Engineering
Foundation for High Energy Accelerator Science
Suwa Prize
Kevin McFarland, Professor of Physics and Astronomy
Fulbright Program
Fellowship
Cindy Ebinger, Professor of Earth and Environmental Sciences
Fusion Power Associates Board of Directors
Leadership Award
David Meyerhofer, Deputy Director, Laboratory for Laser Energetics; Professor of Mechanical Engineering and of Physics and Astronomy
International Book Industry's Excellence Awards
Literary Translation Initiative Award
University of Rochester's Best Translated Book Award, , launched by Three Percent
International College of Dentists
Honorary Fellow
Aliakbar Bahreman, Clinical Professor, Eastman Institute for Oral Health
International Economics and Finance Society
Distinguished Fellow
Ronald Jones, Xerox Professor of Economics
International Society of Infrared, Millimeter, and Terahertz Waves
Kenneth J. Button Prize
Xi-Cheng Zhang, M. Parker Givens Professor of Optics; Director, Institute of Optics
Ching Tang, Professor of Chemical Engineering
International Society for Self and Identity
Lifetime Career Award
Edward Deci, Helen F. and Fred H. Gowen Professor in the Social Sciences
Richard Ryan, Professor of Clinical and Social Sciences in Psychology
International Union of Pure and Applied Physics
Young Scientist Prize in Quantum Electronics
Nick Vamivakas, Assistant Professor of Optics
Japanese Foundation for Cancer Research
Prince Hitachi Prize
Vera Gorbunova, Professor of Biology
Kavil Foundation
Fellow
Daniel Weix, Assistant Professor of Chemistry
NASPA—Student Affairs Administrators in Higher Education
Faculty Fellow
Logan Hazen, Assistant Professor, Warner School of Education
National Academies of Practice
Distinguished Practitioner and Fellow
Tobie Olsan, Professor of Clinical Nursing
National Academy of Sciences
Member
David Williams, Dean for Research, Arts, Sciences & Engineering; William G. Allyn Professor of Medical Optics; Director, Center for Visual Science
National Association for Geriatric Education and National Association of Geriatric Education Centers
President
Thomas Caprio, Assistant Professor, School of Medicine and Dentistry
National Science Foundation
Career Award
Sina Ghaemmaghami, Assistant Professor of Biology
Faculty Early Career Development Program Grant
Qiang Lin, Assistant Professor of Electrical and Computer Engineering and of Optics
New York Public Library
Dorothy and Lewis B. Cullman Center for Scholars and Writers Fellowship
Kenneth Gross, Alan F. Hilfiker Distinguished Professor in English
Optical Society of America
David Richardson Medal
Jannick Rolland, Brian J. Thompson Professor in Optical Engineering; Director, Hopkins Center for Optical Design and Engineering
Fellows
Chunlei Guo, Professor of Optics
Jonathan Zuegel, Senior Scientist, Laboratory for Laser Energetics
Orthopaedic Research Society
Distinguished Investigator Award
Regis O'Keefe, Marjorie Strong Wehle Professor in Orthopaedics; Chair of Orthopaedics and Rehabilitation
Packard Foundation
Fellow
Vasilii Petrenko, Assistant Professor of Earth and Environmental Sciences
Percussive Arts Society
Lifetime Achievement in Education Award
Ruth Cahn, Jack Frank Instructor of Percussion, Eastman Community Music School
Poetry International
C. P. Cavafy Award
Jennifer Grotz, Associate Professor of English
Polish Physics Society
Marian Smoluchowski Medal
Douglas Cline, Professor of Physics and Astronomy
Royal Academy of Music
Honorary Member
Steven Doane, Professor of Violoncello
Royal College of Physicians of Edinburgh
Fellow
Robert McCann, Professor of Medicine; Chief of Medicine, Highland Hospital
Royal Institute of Philosophy
Honorary Professorship
Randall Curren, Professor of Philosophy and of Education
Sloan Consortium
Sloan-C Fellow
Eric Fredericksen, Visiting Assistant Professor, Warner School of Education
Society for Personality and Social Psychology
Carol and Ed Diener Award in Personality Psychology
Andrew Elliott, Professor of Clinical and Social Sciences in Psychology
Society of Teachers of Family Medicine
Curtis G. Hames Research Award
Kevin Fiscella, Professor of Family Medicine
SPIE—International Society for Optics and Photonics
Fellow
Xi-Cheng Zhang, M. Parker Givens Professor of Optics; Director, Institute of Optics
Robert Boyd, Professor of Optics and of Physics
Tetrahedron Publications
Young Investigator Award
Rudi Fasan, Assistant Professor of Chemistry
Triological Society
Career Scientist Award
Benjamin Crane, Assistant Professor of Otolaryngology
University of Northern Colorado
Distinguished Alumnus of the Year (2013)
Richard Killmer, Professor of Oboe
Vision Sciences Society
Elsevier/VSS Young Investigator Award
Duje Tadin, Associate Professor of Brain and Cognitive Sciences
Wellesley College
Susan and Donald Newhouse Center for the Humanities Fellowship
Joel Burges, Assistant Professor of English
Wissenschaftskolleg zu Berlin
Fellow
Jack Werren, Nathaniel and Helen Wisch Professor in Biology
Faculty Teaching Awards
Edward Peck Curtis Award for Excellence in Undergraduate Teaching
William Marvin, Associate Professor of Music Theory
Eisenhart Award for Excellence in Teaching (2012–13)
Chien-Kwan Lin, Associate Professor of Saxophone
G. Graydon Curtis '58 and Jane W. Curtis Award for Nontenured Faculty Teaching
Elizabeth Colantoni, Assistant Professor of Religion and Classics
Vasilii Petrenko, Assistant Professor of Earth and Environmental Sciences
Goergen Awards for Excellence in Undergraduate Teaching
Bonnie Meguid, Associate Professor of Political Science
Anne Meredith, Senior Lecturer, Department of Religion and Classics
John Michael, Professor of English and of Visual and Cultural Studies
Lifetime Achievement Award in Graduate Education
Douglas Turner, Professor of Chemistry
William H. Riker University Award for Excellence in Graduate Teaching
Eric Phizicky, Professor of Biochemistry and Biophysics
National Student Awards
Academic All-American Honors
Lauren Bailey '16, Ossining, N.Y.; Chemical Engineering; At-Large (Second Team)
Alex Swanger '15, Penfield, N.Y.; Economics; Men's Soccer (Second Team)
All-American Honors
Lauren Bailey '16, Ossining, N.Y.; Chemical Engineering; Swimming (Honorable Mention)
Neil Cordell '16, York, UK; Political Science; Squash (First Team)
Tayler Fravel '14, Sandy Creek, N.Y.; Psychology; Softball (Third Team)
Keith Grafmeyer '15, North Royalton, Ohio; Biomedical Engineering; Men's Soccer (Second Team)
Ryosei Kobayashi '17, Yokohamashi, Japan; Business; Squash (First Team)
Nina Korn '14, Greece, N.Y.; Studio Arts; Softball (First Team)
Vicky Luan '16, Surrey, British Columbia; Film and Media Studies; Swimming (Honorable Mention)
Karen Meess '14, Hamburg, N.Y.; Biomedical Engineering; Swimming (Honorable Mention)
Danielle Neu '17, Hammondsport, N.Y.; Chemical Engineering; Diving (Honorable Mention)
Nicholas Palladino '14, Highland Heights, Ohio; Psychology; Golf (First Team)
Emily Simon '17, Olean, N.Y.; Biology; Swimming (Honorable Mention)
Khamai Simpson '16, Cutler Bay, Fla.; Health, Behavior, and Society; Swimming (Honorable Mention)
Alex Swanger '15, Penfield, N.Y.; Economics; Men's Soccer (Third Team)
Mario Yanez Tapia '17, Aguascalientes, Mexico; Business; Squash (First Team)
Alex Veech '17, Binghamton, N.Y.; Psychology; Swimming (Honorable Mention)
Emily Widra '15, Washington, D.C.; English and Anthropology; Rowing (Second Team)
Aetna Foundation/National Healthcare Leadership Program
David Paul, Doctoral Student, School of Medicine and Dentistry
Alpha Omega Alpha
Carolyn Kuckein Research Fellowship
American Association of Neurologic Surgeons
Neurosurgery Research and Education Foundation Summer Fellowship
American Council of Engineering Companies of New York
Scholarship
Koji Muto '15, Hamden, Conn.; Mechanical Engineering
American Council of Teachers of Russian
National Postsecondary Essay Contest, Gold Medal
Oleg Didovets '14, Webster, N.Y.; Chemistry
American Federation for Aging Research
Medical Student Training in Aging Research Award
American Psychiatric Nurses Association
Student Scholarship
Jennifer Schneider, Graduate Student, School of Nursing
American Society of Composers, Authors and Publishers (ASCAP)
Morton Gould Young Composer Award
Jason Thorpe Buchanan, Doctoral Student, Eastman School of Music
John Liberatore, Doctoral Student, Eastman School of Music
American Society of Hematology
Minority Medical Student Award
Physician-Researcher Initiative Fellow
Andrew W. Mellon Foundation/American Council of Learned Societies
Dissertation Completion Fellowship
Iskandar Zulkarnain, Graduate Student, Visual and Cultural Studies
Association of Counselor Education and Supervision
Emerging Leaders Fellow
Atiya Smith, Doctoral Student, Warner School of Education
Austin Peay State University Center of Excellence for the Creative Arts
Young Composer's Competition
Christopher Chandler, Doctoral Student, Eastman School of Music
DAAD-RISE (German Academic Exchange Service-Research Internships in Science and Engineering)
Corey Garyn '15, Newtown, Pa.; Cell and Developmental Biology
Austin Mottola '15, Katonah, N.Y.; Biochemistry
Seth Schober '16, Sutton, Alaska; Electrical and Computer Engineering
Natalie Tjota '16, Federal Way, Wash.; Biomedical Engineering
Steven Torrisi '16, Tivoli, N.Y.; Physics
Davis Projects for Peace Fellowship
John Dawson '13, '14 (T5), Pittsford, N.Y.; Molecular Genetics
Katherine Wegman '15, Pittsford, N.Y.; Anthropology/Biology
Downbeat Student Music Awards
Large Jazz Ensemble, Outstanding Undergraduate College Performance
Original Composition for Large Ensemble, Graduate College (for "West Point")
Michael Conrad '13E (MM) , Graduate Student, Eastman School of Music
Graduate Study Grant
Aku Antikainen, Doctoral Student, Optics
Scholarship
Savannah Benton '14, Los Angeles; International Relations
Anisha Gundewar '14, Marlborough, Mass.; Health, Behavior, and Society
Phil Pierick, Doctoral Student, Eastman School of Music; Saxophone
Shyam Venkateswaran '14, Manhasset Hills, N.Y.; Biology
Simone Zehren '14, Washington, D.C.; Archaeology, Technology, and Historical Structures
Alternates
Mandy Brefo '14, Arlington, Texas; Anthropology and Political Science
Nicholas Giangreco '14, Williamsville, N.Y.; Biochemistry
Leah Schwartz '17, Cranford, N.J.; Anthropology
Honorable Mention
Molly Finn '16, Marshalltown, Iowa; Physics and Astronomy
Brian McDonald '16, Carmel, Ind.; Mathematics
Finalist
Catherine Lambert '13, '14 (T5), Elmira, N.Y.; Geological Sciences and English
Research and Mentorship Program Scholar
Summer Medical Fellow
Medical Research Fellow at Janelia
Year Fellows Program
Humanity in Action
Fellowship
Lendsey Achudi '14, Maseno, Kenya; International Relations
Jonathan Johnson '14, Crystal River, Fla.; Anthropology and Political Science
IBM
PhD Fellowship
Xiaochen Guo, Doctoral Student, Electrical and Computer Engineering
Iberdrola USA Foundation
Energy and Environment Scholarship
Samuel Steven, Graduate Student, Optics and Technical Entrepreneurship and Management
Samuel Sowden Garcia, Graduate Student, Chemical Engineering
Jose Alberto Medina Jimena, Graduate Student, Chemical Engineering
Fellowship
Chantal Gaudet '14, Bedford, N.H.; Chemical Engineering
Scholarship Plus Initiative award
Jeremy Warner '15, Riverhead, N.Y.; Electrical and Computer Engineering
Semifinalist
Quarterfinals Award for Outstanding Arrangement
Semifinals Award for Outstanding Choreography
Quarterfinals Award for Outstanding Arrangement
Tom Downey '16, Midnight Ramblers; Selkirk, N.Y.; Environmental Sciences
Gilman International Scholarship
Jasré Ellis '15, Raleigh, N.C.; Japanese and Psychology
Johnson Truong '15, Rochester; Chemistry
Breanna Madrazo '15, Torrance, Calif.; Financial Economics
Jenny Quintero '16, Houston; Biomedical Engineering
Catherine Sbeglia '15, Sunnyside, N.Y.; English and Film and Media Studies
Jack Kent Cooke Foundation
Graduate Arts Award Recipient
Erika Pinkerton, Graduate Student, Eastman School of Music
Jazz Education Network Conference
Mary Jo Papich Cofounder Women in Jazz Scholarship
Alexa Tarantino '14E, West Hartford, Conn.; Jazz Saxophone
Kelly Services
Kelly Future Engineers Scholarship
Koji Muto '15, Hamden, Conn.; Mechanical Engineering
Kleiner, Perkins, Caufield and Byers
KPCB Engineering Fellow
Dan Hassin '16, Millburn, N.J.; Computer Science
Meg Quigley Vilvalde Competition and Bassoon Symposium
First Place
Ivy Ringel '16E, Hillsborough, N.C.; Bassoon
MTNA National Performance Competitions
First Place, Chamber Music Wind
Ainsley Kilgo '15E, Fairfax, Va.; Alto Saxophone
Daniel Stenziano '15E, Wayland, N.Y.; Baritone Saxophone
Tyler Wiessner '15E, Ellicott City, Md.; Tenor Saxophone
Kevin Zhao '15E, Beijing; Soprano Saxophone
First Place, Piano Senior Performance
Yiou Li '17E, Nanyang, China; Piano
Third Place, Piano Young Artist Performance
Thomas Steigerwald '15E, Uvalde, Texas; Piano
NASA
Space Technology Research Fellowship
Alex Iaccetta, Doctoral Student, Optics
National Health Service Corps
Scholarship
National Hispanic Health Foundation
Student Scholarship Program
National Institute of Diabetes and Digestive and Kidney Diseases
Summer Fellowship
Medical Student Research Award
National Institute of Mental Health
F30 Fellowship
Daniel Marker, Doctoral Student, School of Medicine and Dentistry
Medical Research
Medical Students' Sustained Training and Research Experience in Aging and Mental Health
National Science Foundation
East Asia and Pacific Summer Institutes Fellowship
Daniel Marnell, Doctoral Student, Biomedical Engineering
National Science Foundation Research Fellowship
Amanda Chen '14, Danville, Calif.; Biomedical Engineering
Graduate Research Fellowship
Alyssa Kersey, Graduate Student, Brain and Cognitive Sciences
Sarah Koopman, Graduate Student, Brain and Cognitive Sciences
Nicole Peltier, Graduate Student, Brain and Cognitive Sciences
Alena Stasenko, Graduate Student, Brain and Cognitive Sciences
National Trumpet Competition
BlackBurn Trumpets Graduate Division, First Place
James Peyden Shelton, Doctoral Student, Eastman School of Music
First Prize
Myles Boothroyd, Graduate Student, Eastman School of Music
Third Prize
Jonathan Wintringham, Graduate Student, Eastman School of Music
First Prize
Da Sol Jeong '14E, Thornhill, Ontario; Violin
Markiyan Melnychenko, Graduate Student, Eastman School of Music
Orthopaedic Video Competition, 1st place (2013), 2nd place (2014)
Youssef Farhat, MD/PhD Student
Paul and Daisy Soros Fellowship for New Americans
Fellow
Ryaan Ahmed, Graduate Student, Eastman School of Music
Percussive Arts Society International Convention
Percussion Ensemble Competition Winner
Rotary International
Global Grant Scholar
Jordan Shapiro '14, Bennington, Vt.; International Relations and History
Society for the Exploration of Psychotherapy Integration
Dissertation Award
Deborah Hudson, Doctoral Student, Warner School of Education
U.S. State Department
Critical Language Scholarship
Daniel Webb '14, Lexington, Ky.; Spanish and Russian
Westfield International Organ Competition
First Prize
Malcolm Matthews, Graduate Student, Eastman School of Music
Whitaker Foundation International Program
Scholarship Grant
Echoe Bouta, Doctoral Student, Biomedical Engineering
Jason Inzana, Doctoral Student, Biomedical Engineering
Amanda Chen '14, Danville, Calif.; Biomedical Engineering
Student Teaching Awards
Edward Peck Curtis Awards for Excellence in Teaching By a Graduate Student
Matt Bayne, Doctoral Student, English
David de Jong, Doctoral Student, Psychology
Meredith Martin, Doctoral Student, Psychology
Fred Moolekamp, Doctoral Student, Physics
Sarah Fuchs Sampson, Doctoral Student, Eastman School of Music
William Spaniel, Doctoral Student, Political Science
Nikolaus Wasmoen, Doctoral Student, English