Incoming Freshmen
Housing Options
Freshman Residence Halls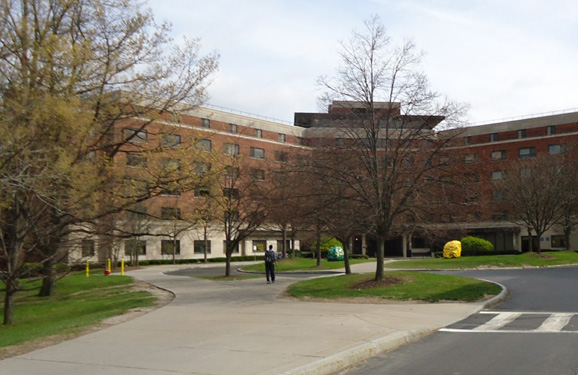 Named for the famous local suffragette, is a hall of four interconnecting wings: Gannett, Gates, Morgan, and Hollister. Some floors are coed by corridor; others are coed by random room (alternating men's and women's rooms on the same corridor). There are lounges with kitchenettes on each floor. It features a rooftop solarium, several large meeting and programming areas, and a beautiful formal lounge overlooking Fauver Stadium and the river. Susan B. Anthony Halls also contain one of the two major student dining centers (Danforth Dining Center) and Hillside Market. The Customer Service/ID Office (ID cards, Dining Services, etc.) is also located on the first floor, while the Office for Residential Life and Housing Services (central Residential Life office) is located in the basement office suites.
---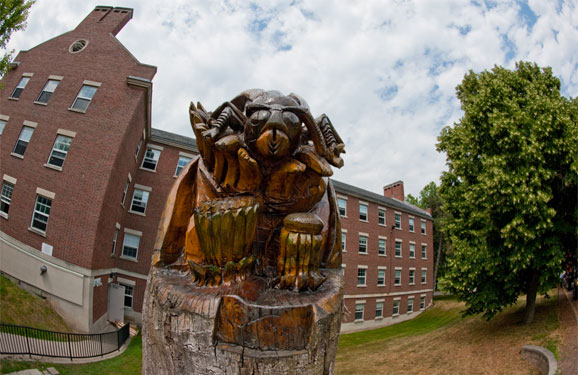 Gilbert Hall is the largest residence on the Quad. It houses approximately 300 students, primarily in double rooms. Major features of Gilbert include our largest programming area, an ample kitchen to support large activities and a connected outdoor patio area to extend programs; study rooms on every floor and in the laundry room areas; two floor lounges and kitchenettes on every floor; a seminar room and ample vending area.
---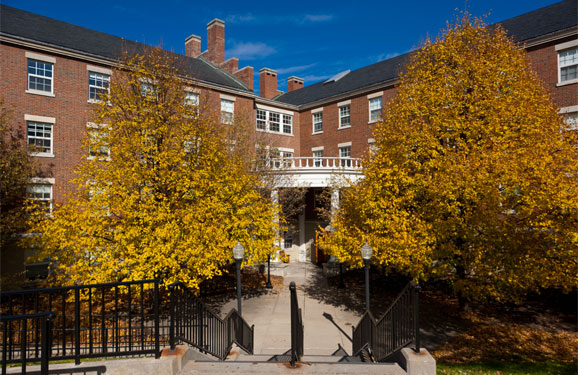 Hoeing, Tiernan, and Lovejoy Halls
Hoeing Hall, Tiernan Hall, and a portion of Lovejoy Hall are all 170-student residence halls. Lovejoy Hall will house both freshmen (housed together) and some upperclass students. They feature floor lounges and kitchenettes to support floor activities. The main floor of Hoeing features a seminar room, and the main floor of Tiernan features a large group lounge. Both offer large laundry/vending areas and study areas as well.