---
PhD Training Program on Augmented and Virtual Reality
Attention Doctoral Graduate Students
Are you in the field of biomedical engineering, brain and cognitive sciences, computer science, electrical and computer engineering, neuroscience, or optics?
The University of Rochester's PhD Training Program on Virtual and Augmented Reality is looking for PhD candidates who desire cross-training experience to pair with their existing studies.
How to Apply
The deadline is fast approaching. Don't miss out on this unique experience!
For paid fellowship apply by July 1 (The funded fellowships can be offered to US citizens and permanent residents only.)
For general trainee program apply by August 15
Apply now for this opportunity
Questions?
Contact the program coordinator, Kathleen DeFazio at kathleen.defazio@rochester.edu.
---
Feature Story
Augmented reality lets students operate a chemical plant
An augmented reality (AR) light table and 3D-printed chemical reactors connected by sticks are part of an innovative teaching experiment that allows student engineers to simulate reactions in a real-life, sprawling chemical plant.
Read More
---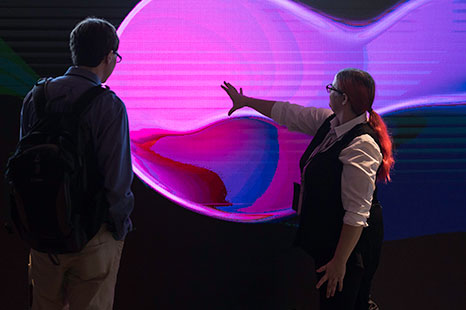 Emerging Technologies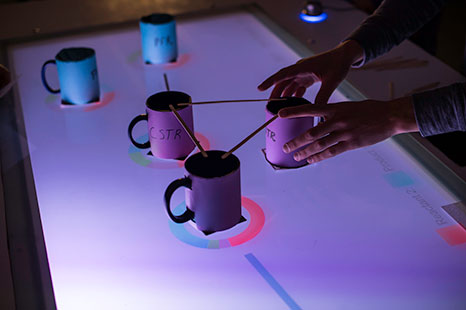 Mixed Realities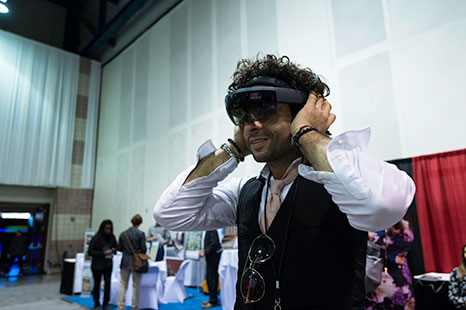 3D & 360 Degrees
---
Want more information about augmented or virtual reality? Contact us. Or, follow us on LinkedIn.
---