Campus Community Connection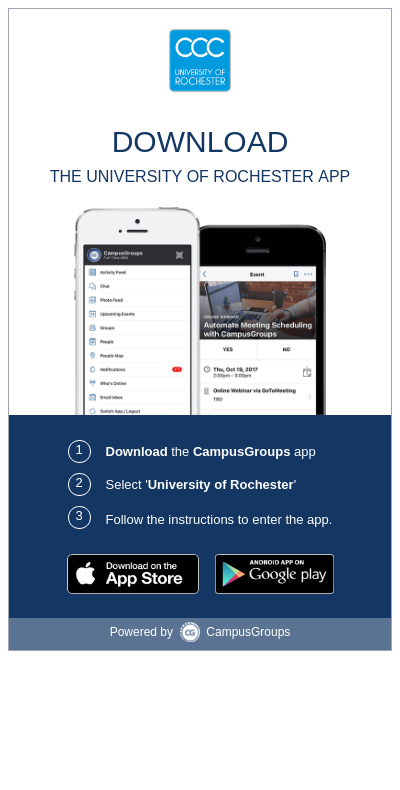 What is CCC (Campus Community Connection)?
CCC is the best way to:
Join an organization
Track your involvement
Discover events
Connect to UR community
Visit CCC to check out over 270 College Student Organizations, Fraternity & Sorority Life, and Residential Life groups.
Questions?
We are working hard to bring you a new FAQ section about our new CCC platform! Check back soon for more information.
If you have any questions, want to give feedback, or experience any issues, submit a CCC Support Request!
Group Types
For questions regarding group types, please refer to the Student Organization Group Types page. Departments and advisory boards should refer to the Additional Group Types page.