Common Connection Information Desk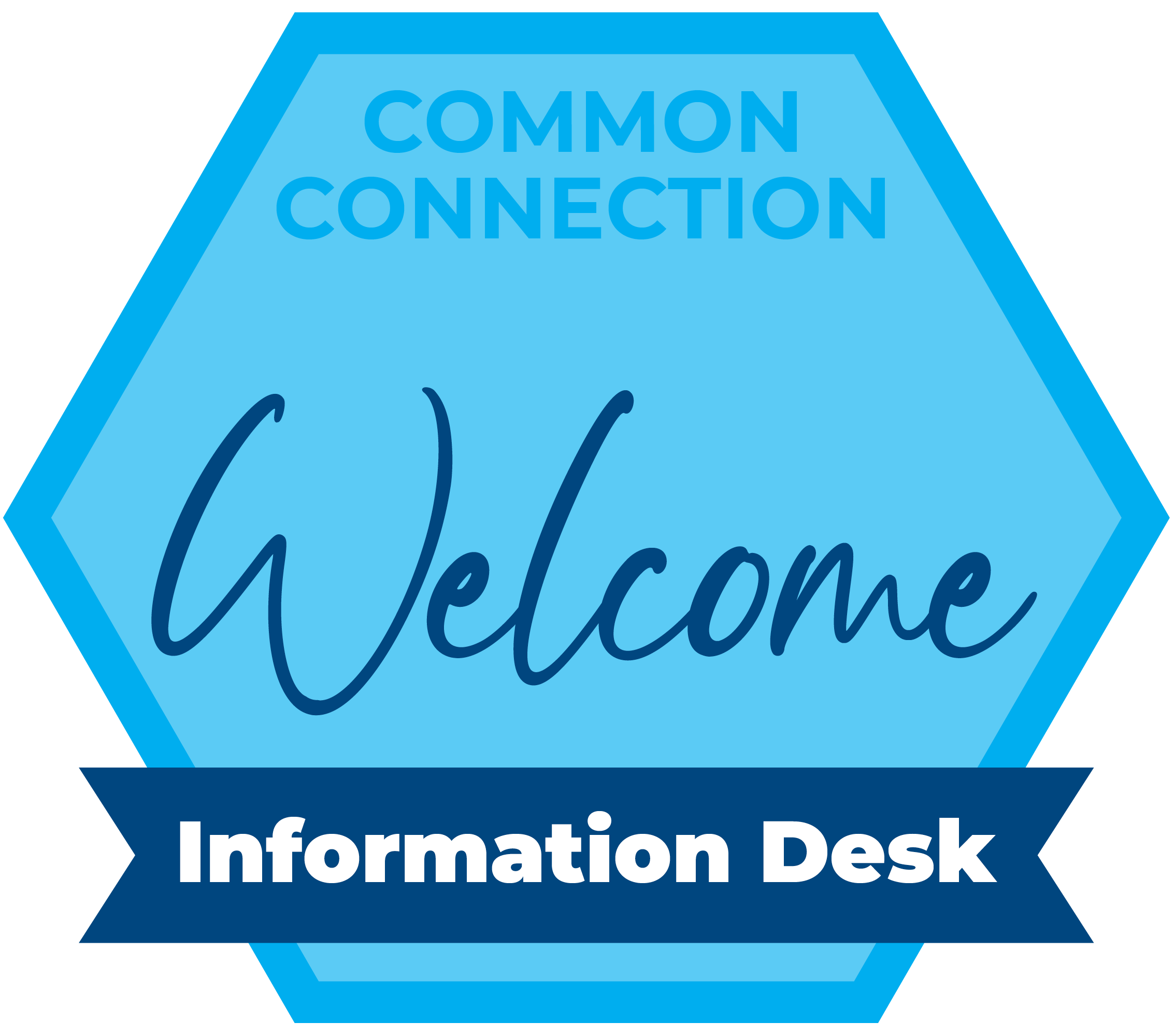 Located in 201 Wilson Commons, Common Connection offers a multitude of services to meet the needs of the University of Rochester campus and community. Our Office Assistants are available by phone, email, and in-person during operation hours.
Phone: (585) 275-5911
Email: wcic@sao.rochester.edu
Lost an item on campus? Stop by Common Connection, or submit a Lost and Found Report, to see if your missing item has been turned in. We will email all individuals that we find IDs or other identifiable objects for. It is also recommended to contact Public Safety. Found items stored at Common Connection are purged 30-days after the intake date.
Up to 8 letter size and up to 4 legal-size or larger flyers can be dropped off at Common Connection to be hung throughout the Campus Center. Refer to the Posting Policy for more information.
Seasonal Affective Disorder (SAD) Lamps
Use of a light therapy box may offer relief to students who suffer from a type of depression that typically occurs each year during fall and winter. SAD lamps can be requested by submitting a SAD Lamp Interest form during any season.
Student Organization Event Support
Student Organizations with an approved Resource Request Form can pick up their items from Common Connection during operation hours. More information on policies can be found here.
Besides being available to answer questions and provide general information, Common Connection can specifically help you with:
Signing out keys for reserved conference rooms and passenger vans.
Recycling collection for batteries, cell phones, and printer cartridges.
Miscellaneous equipment sign-out (i.e. power bank, Mac adapter, dry erase markers, chalk, etc.).