Commencement 2019
Stories, photos, and features from Rochester's 169th Commencement ceremonies.
Commencement 2019: In photos
At celebrations and ceremonies throughout Commencement weekend, graduates and their friends and families shared the joy and accomplishment of this exciting milestone for the Class of 2019.
Making their mark: Meet the Class of 2019
They're engineers and artists. Activists and athletes. Meet just a few of the members of Rochester's graduating class who are ready to make their communities—and our world—ever better.
Honorary degrees, Commencement awards announced
The University of Rochester recognized the outstanding contributions of distinguished alumni, educators, and scientists by bestowing the Eastman Medal, Hutchison Medal, and awards for scholarship and teaching.
Highlights: Arts, Sciences, and Engineering ceremony
Complete ceremony: Arts, Sciences, and Engineering
Complete ceremony: Eastman School of Music
Complete ceremony: Hajim School of Engineering and Applied Sciences
Highlights: Eastman School of Music ceremony
Finding their focus
Some students know from early on in their college careers what they want to study because of strong interests they've developed previously or because of their longterm goals. Some students don't know what they will major in, and many change their minds during or after the first year.
Where are they from?
More than 1,500 undergraduates in the College will receive degrees during commencement ceremonies. Here's a snapshot of where the students in the graduating class call home when they're not in Rochester.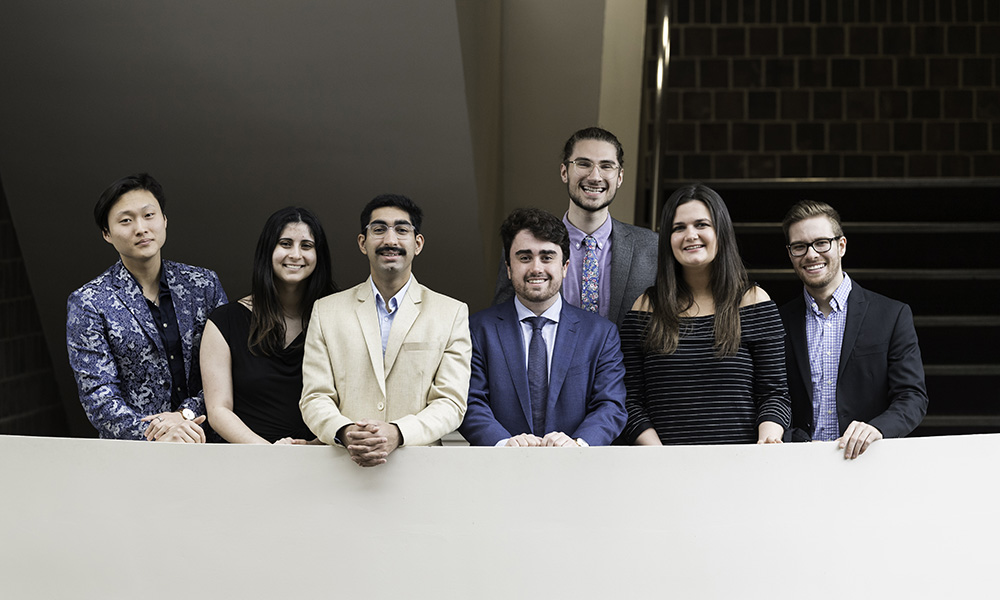 A message from the senior class council
"We are so honored to have served on Class Council and be influenced by the diverse perspectives, personalities, and interests of our class."
'Dear Mom and Dad'
Members of the graduating class honor their parents and families with messages of thanks.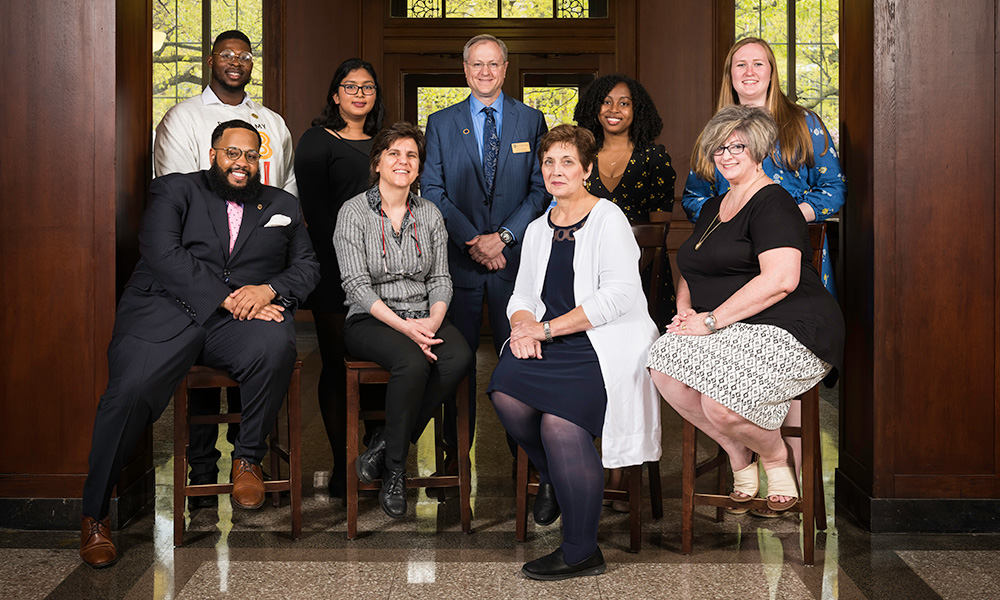 Four high school teachers receive Singer Family Prize
A Commencement tradition for the past 12 years, the Singer Family Prize is given to high school teachers who have made a difference in the lives of the seniors who nominate them.