Feature: Celebration of Authorship
By the Book
Add a little Rochester to your reading list.
By Sofia Tokar '20W (MS) | Photographs by J. Adam Fenster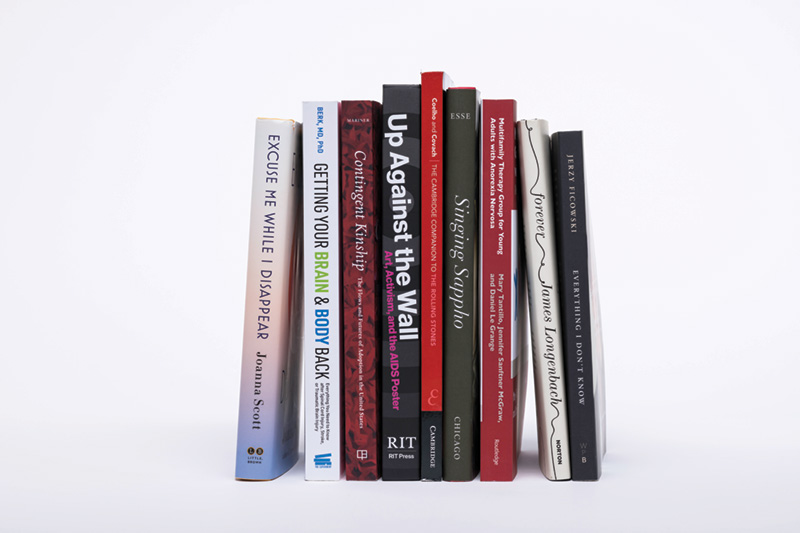 Since the start of the COVID-19 pandemic, more people have turned to reading—for comfort, for escape, or for learning. Still others, including a significant number of University faculty and staff from across disciplines, turned to writing.
In recognition of those faculty and staff who wrote, edited, and otherwise contributed to major scholarly or creative works, the Office of the Provost held its Celebration of Authorship this spring—a new spin on the Celebration of the Book from years past. The event recognized those who published not only printed and electronic books but also articles, grants, and compositions from 2019 through 2021. The final tally of submissions came in at more than 100.
A. Joan Saab, the vice provost of academic affairs who this spring was named interim dean of the faculty of Arts, Sciences & Engineering, said the goal of the celebration was to showcase a wide variety of scholarly achievements.
"We asked for submissions that reflected major achievements, which can vary from school to school and discipline to discipline," she says.
Saab, who is also the Susan B. Anthony Professor of Art History and Visual and Cultural Studies, adds that such recognition took on particular meaning in the context of the COVID-19 pandemic.
"It was important to do something this year that recognized the tremendous achievements of our faculty and staff."
If you've been looking to add a little Rochester to your to-read list, here are a few handpicked selections.
The Cambridge Companion to the Rolling Stones
Cambridge University Press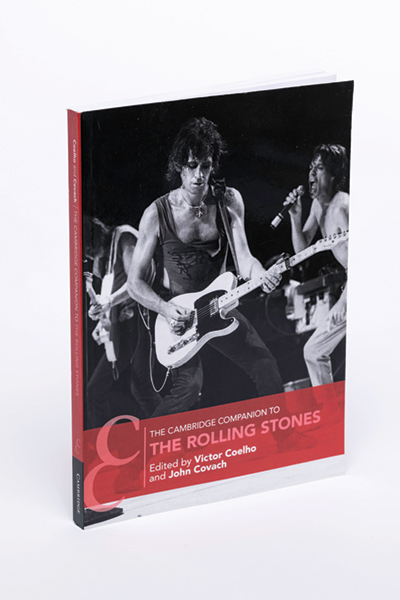 The specially commissioned collection of essays, coedited by Institute for Popular Music director John Covach, a professor of music in the Arthur Satz Department of Music and at the Eastman School of Music, and Boston University musicologist Victor Coelho, provides the first dedicated academic overview of the music, career, influences, history, and cultural impact of one of rock and roll's most prolific and enduring bands.
Contingent Kinship: The Flows and Futures of Adoption in the United States
University of California Press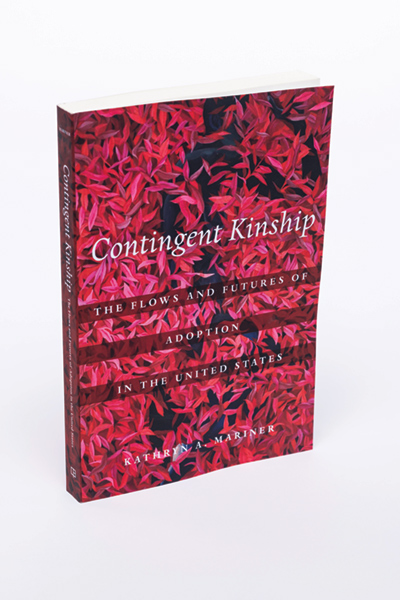 Kathryn Mariner, an associate professor of anthropology, based her book on ethnographic fieldwork at a small Chicago adoption agency specializing in transracial adoption. She explores the social inequality and power dynamics that render adoption—and the families it produces—possible.
Excuse Me While I Disappear
Little, Brown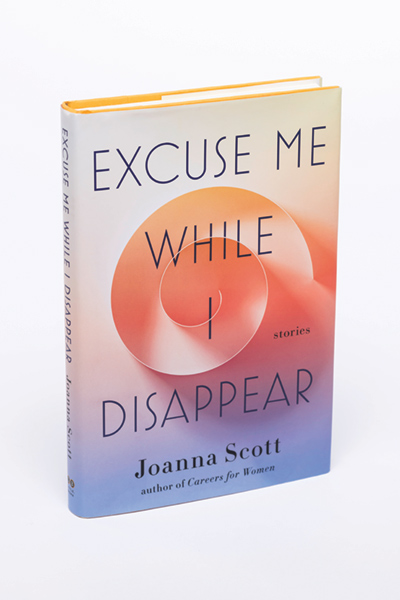 Novelist Joanna Scott, the Roswell Smith Burrows Professor of English and director of literary arts programs, returns to the short story format in a collection that tours the many forms stories can take, from cave wall paintings to digitized archives.
Everything I Don't Know
World Books Poetry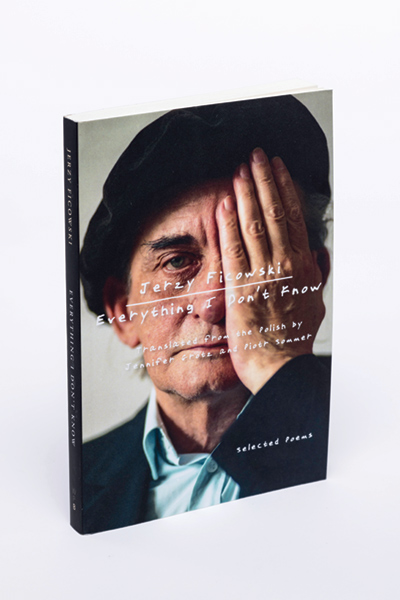 The book-length translation marks the English-language debut of Jerzy Ficowski's poetry. Translated from the Polish by Jennifer Grotz, a professor of English, and 2011 Skalny Center visiting professor Piotr Sommer, the volume received the 2022 PEN Award for Poetry in Translation.
Singing Sappho: Improvisation and Authority in Nineteenth-Century Italian Opera
University of Chicago Press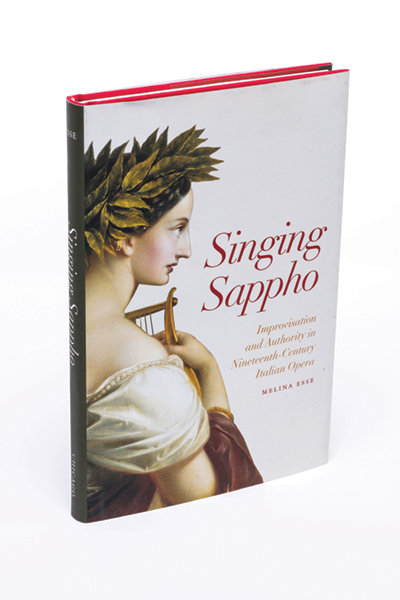 Exploring the connections between operatic and poetic improvisation in Italy and beyond, Melina Esse, an assistant professor of musicology at the Eastman School of Music, demonstrates that performance played a much larger role in conceptions of musical authorship than previously recognized.
Multifamily Therapy Group for Young Adults with Anorexia Nervosa: Reconnecting for Recovery
Routledge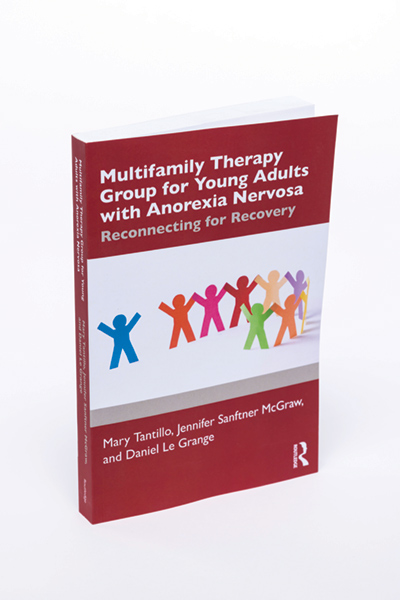 Cowritten by Mary Tantillo '86N (MS), a professor of clinical nursing in the School of Nursing; Jennifer Sanftner McGraw '96M (Pdc), professor of psychology at Slippery Rock University; and Daniel Le Grange, professor of psychiatry at the University of California, San Francisco, the manual describes Reconnecting for Recovery, a treatment approach for young adults with anorexia nervosa based on a relational reframing of eating disorders.
Getting Your Brain and Body Back: Everything You Need to Know after Spinal Cord Injury, Stroke, or Traumatic Brain Injury
The Experiment Publishing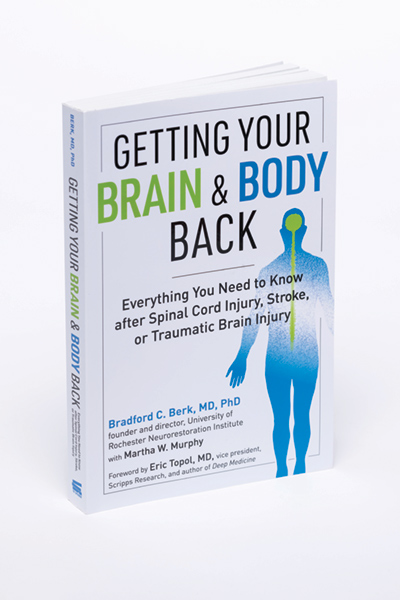 Doctor and spinal cord injury survivor Bradford Berk '81M (MD/PhD), the founder and director of the University's Neurorestoration Institute and former CEO of the Medical Center, brings his extensive experience in working with patients—and in making his own ongoing recovery—to an up-to-date guide for fellow survivors.
Forever
W. W. Norton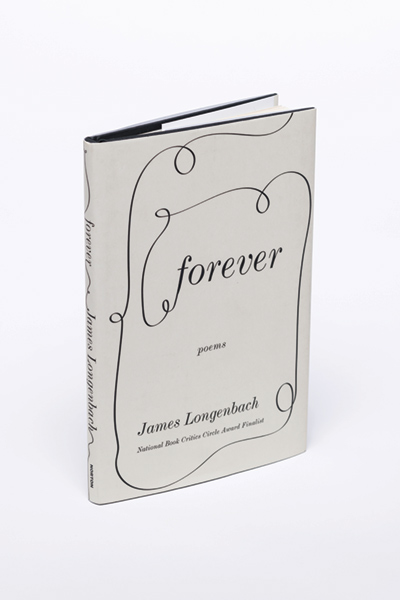 In his sixth book of poetry, James Longenbach contemplates love against the pressing question of mortality after a diagnosis of cancer. Longenbach, the Joseph Henry Gilmore Professor of English, died in July 2022.
Up Against the Wall: Art, Activism, and the AIDS Poster
RIT Press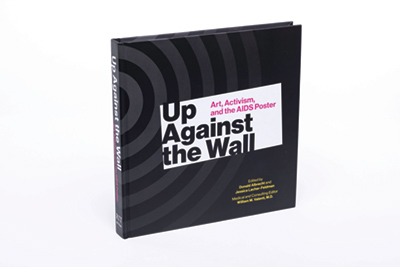 The companion piece to a Memorial Art Gallery exhibition of the same name offers nearly 200 visually arresting examples from the University's collection of AIDS education posters, a repository originally established by physician Edward Atwater '50. The work was edited by Jessica Lacher-Feldman, the exhibits and special collections project manager at the River Campus Libraries, and William Valenti '76M (Res), a clinical professor emeritus at the School of Medicine and Dentistry, with independent curator and author Donald Albrecht.