March/April 2007
Rochester Review
Ching Tang, considered the father of a technology that has spawned a new generation of vibrant, energy-efficient electronic displays, joins the College faculty as the first Doris Johns Cherry Professor.
Robert Penna '07 will study mathematics at Cambridge University this fall as one of only a handful of American students chosen to receive a prestigious Churchill Scholarship.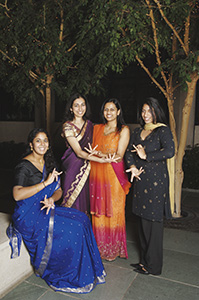 Helping build a more diverse faculty—in all its dimensions—is the goal of several new initiatives at Rochester. By Kathleen McGarvey.
Students share their interests and experiences in more than 200 groups. Here's a look at the leadership of a few of them. By Enid Arbelo, Photographs by Richard Baker.
Known for its virtuoso performances, the Eastman-born ensemble Alarm Will Sound has a mission to 'take new music out to the world.' By David McKay Wilson.
Scholar Joan Shelly Rubin explores the history of our public relationship to poetry. By Kathleen McGarvey.
---
Rochester Review for the Web
Editor: Scott Hauser
Web Editor: E.J. Van Lanen
Graphic artist: Steve Boerner

Editorial office: 147 Wallis Hall, University of Rochester, Rochester, NY 14627-0033
(585) 275-4119 | Fax: (585) 275-0359 | E-mail: rochrev@rochester.edu
Published quarterly for alumni, students, their parents, and other friends of the University, Rochester Review is produced by the Office of Communications.
Opinions expressed are those of the authors, the editors, or their subjects and do not necessarily represent official positions of the University of Rochester.
Join Currents Digest
Subscribe to Currents Digest and receive a daily e-mail summary of news and events, with links to the latest press releases from the University's public relations units, and a rundown of daily events featured in the campuswide online calendar.
Maintained by University Public Relations.
Please send your comments and suggestions to Rochester Review.