In Review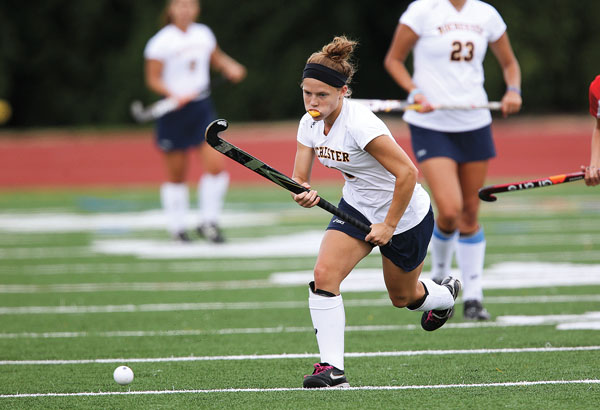 The Yellowjacket field hockey team advanced to the round of eight during the first NCAA tournament appearance in the program's history. The tournament run capped a season that included the most wins in a single season with 18 and the most goals for a season with 84. "It was a really special season, the work ethic, desire, and determination of the team was unmatched," says coach Wendy Andreatta. Following their banner year, the Yellowjackets raked in several accolades, including honors for five All-Region and seven All–Liberty League players.
Madison Wagner '14 and Katie Flaschner '14 earned National Field Hockey Coaches Association All-America honors. Freshman Michelle Relin '16 was Liberty League Rookie of the Year after setting school records for points (47) and goals (19). Shelby Hall '13 earned a spot at the Division III Senior All-Star game at the Field Hockey Final Four.
Andreatta was named 2012 North Atlantic Region Coach of the Year, a month after she was Liberty League Coach of the Year.
—Scott Sabocheck