Letters
Famous Face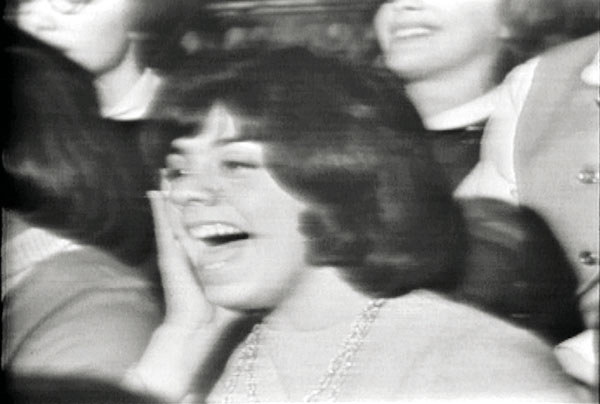 Like Amy Zimmerman Freese '71, I was in the audience in 1964 at the Ed Sullivan Show when the Beatles first performed on TV (" 'Meet' the Beatles" January-February).
Proof? I am the first close-up of a sighing, panting fan . . . even though my three kids still insist I am screaming.
Forty years later, in a "Where is she now?" segment on NPR, my son, Dan, and I discussed my reactions and whether I was a worthy icon to be linked to the Beatles. Either way, it only took five seconds on TV 50 years ago to keep my image and theirs together.
Robin Lynn '70
New York City
You can listen to Robin's and Dan's story on NPR's website at www.npr.org/templates/story/story.php?storyId=1657557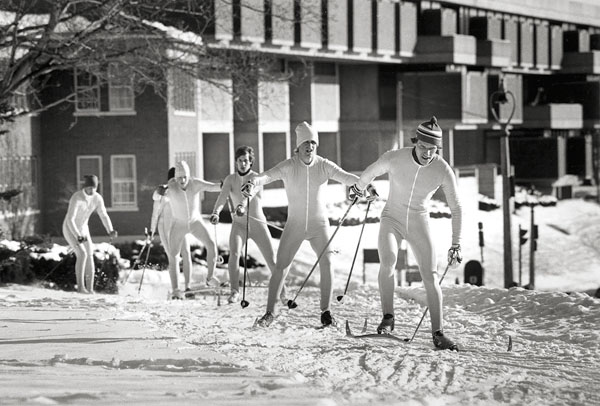 Ski Patrol
Several readers wrote to help ID the skiers on page 52 in the January-February issue. A sample:
The lead skier is John Frittelli '88. My brother, David Valvo '90, was on the national cross-country skiing circuit and was able to ID John.
Christina Valvo Hellner '95, '98W (MS)
Leesburg, Va.
I was on the Nordic ski team from 1987 to 1989 (the first years of the women's team). The lead skier is John Frittelli '88. He was the founder of the ski team, which was started in 1985.
Laurie Whisler '91
Lake Forest, Ill.
Celebrating Sanskrit
I read with great interest the article about Marcy Braverman Goldstein '92 (no relation) studying Sanskrit at Rochester as an undergraduate ("When a Dead Language Is Cutting-Edge," January–February). One of the reasons I chose to attend Rochester was because I saw Sanskrit listed in the catalog.
During my sophomore year, I and another student spent two semesters studying the language as an independent study with my linguistics professor, Rama Sharma, on condition that I commit to studying the language for at least two years. However, the experience of studying Chaucer with Professor Russell Peck that fall convinced me that I needed to begin studying Latin instead so that I could become a medievalist.
When I finally had the courage to inform Professor Sharma that I could no longer study Sanskrit, he was actually relieved to hear of my change of plans because he had just accepted a job at another institution as a professor of Sanskrit.
I never got very far with this beautiful language, but I had the advantage in Latin 101 of having previously studied a more highly inflected ancient language. And I did become a professor of medieval English literature.
R. James Goldstein '73
Auburn, Ala.
A Mother's Treasures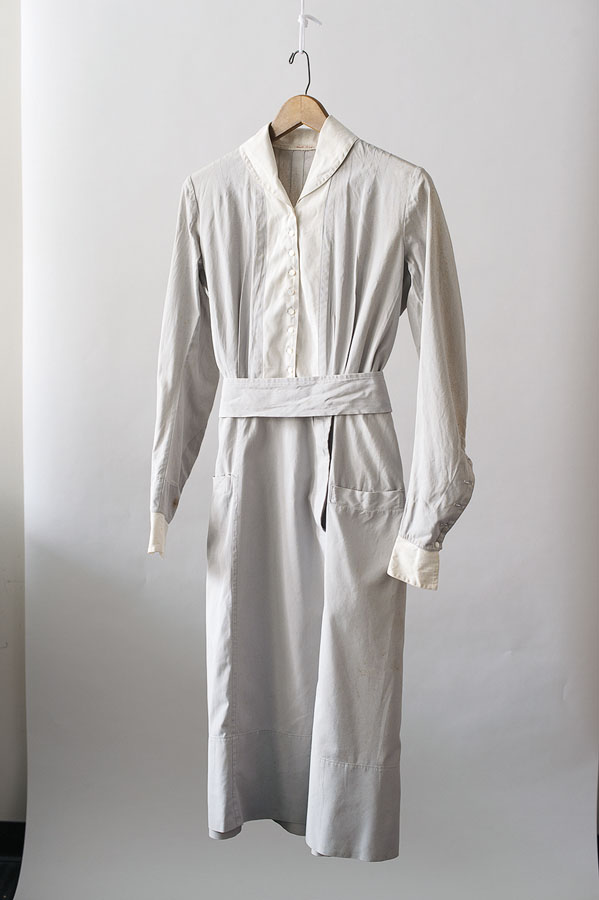 We are pleased to be able to share some treasured memorabilia from our mother, Rosella Forrest Miller '38N, who graduated from the University so many years ago.
We have enclosed copies of her school memories, along with her actual nursing uniform (with her name tag sewn into the collar) and caps (with hairpin). We hope you will consider incorporating these treasures into your school's archives.
Our mother was a highly regarded health professional who, over the years, remained tied to her fellow nursing students. She attended her 50th reunion and maintained her Rochester school pride until the end of her life.
We hope you will treasure these memories as we do.
Sue Ann Miller and Mary Lou Miller Fodor
Tallahassee, Fla.
P.S. We have a new appreciation for her daily routine of pressing and buttoning her uniform!
Editor Scott Hauser writes: We were happy to make sure that Mrs. Miller's uniform and other materials were delivered to the Medical Center's Miner Library, where they are now part of the archives.
---
Review welcomes letters and will print them as space permits. Letters may be edited for brevity and clarity. Unsigned letters cannot be used. Send letters to Rochester Review, 22 Wallis Hall, P.O. Box 270044, University of Rochester, Rochester, NY 14627-0044; rochrev@rochester.edu.