Sustainability @
the University of Rochester
Latest News
March 23, 2015
Reducing our environmental footprint – how you and NYSP2I can help


Dr. Anahita Williamson, director of the New York State Pollution Prevention Institute (NYSP2I) at RIT, will discuss the work NYDP2I is doing with academia, industries, and communities to develop and implement innovative solutions. The discussion will be held on Wednesday, March 25 in the History of Medicine Room at Miner Library at the medical center.

March 13, 2015
University named Tree Campus USA for fifth straight year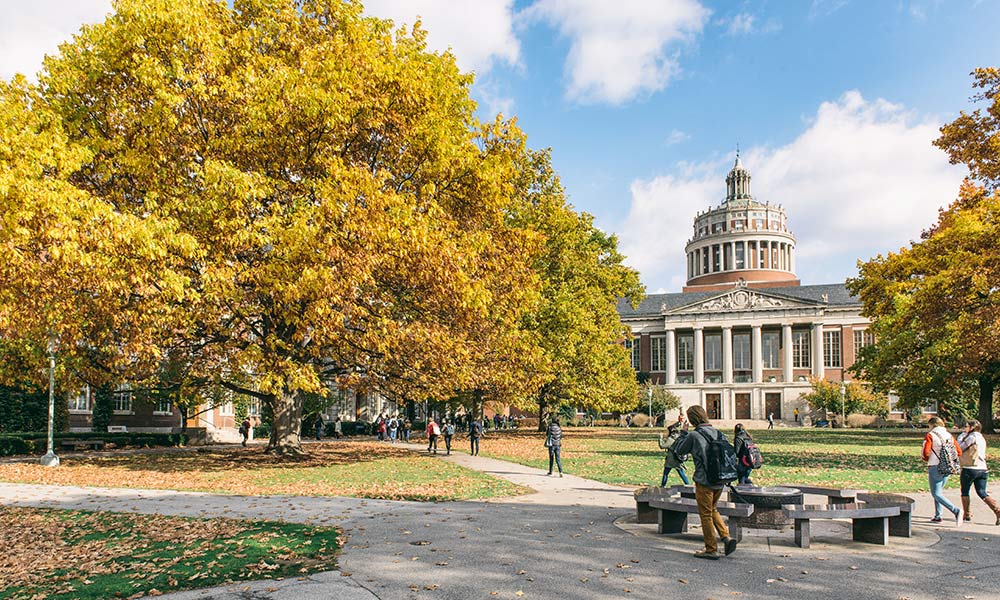 February 19, 2015
Author lecture: The Fate of the Species: Why the Human Race May Cause Its Own Extinction and How We Can Stop It


Fred Guterl, executive editor of Scientific American, will speak about his book as speaker at the River Campus Libraries' Neilly Series lecture on Wednesday, February 25. Adam Frank, professor in the Department of Physics and Astronomy, will introduce Mr. Guterl; the event will be held at 7 p.m. in the Hawkins-Carlson room of Rush Rhees Library.
February 19, 2015
Rachel Madan '99, program officer for International Finance Corporation's Footprint Program, will discuss "Changing Behavior in Your Community–Can it be Done?" from 1:30 to 3 p.m. Friday, Feb. 20, in LeChase Hall, Room 121. Madan's case study will highlight the Waste Challenge, an effort to reduce the corporation's global waste footprint. RSVP to Karen Berger at karen.berger@rochester.edu or 275-7611.


February 5, 2015
EPA recognizes University for waste-reducing efforts
The WasteWise program helps organizations and businesses apply sustainable materials management practices to reduce municipal and industrial wastes.
January 20, 2015
Nsedu Obot Witherspoon, Executive Director of the Children's Environmental Health Network will present: "Partnerships for Change: Pursuing a Renewed Vision for Protecting Children's Environmental Health" Thursday, February 12 at University of Rochester Medical Center's Helen Wood Hall Auditorium (1-304). Read more

January 20, 2015
Summer 2015 internships announced
Undergraduate students interesting in working on research, policy development, communications, and other aspects of environmental sustainability are welcome to apply to one of six internship positions being offered at the University this summer. The application deadline is February 24.
January 17, 2015
Is a climate disaster inevitable?


In a New York Times op-ed, astronomy professor Adam Frank explains that "from the vantage point of this relatively new field, astrobiology, our current sustainability crisis may be neither politically contingent nor unique, but a natural consequence of laws governing how planets and life of any kind, anywhere, must interact."
December 2, 2014
A tale of 11 cities: International student panel takes on list of least livable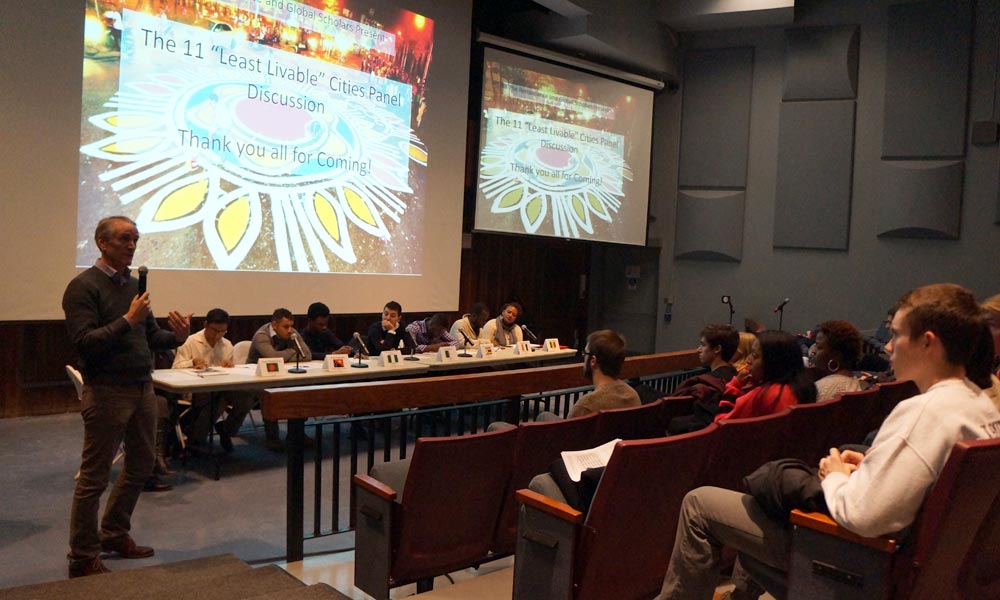 In response to Business Insider's article listing the least "livable" cities, international students discussed the opportunities and challenges of life in their hometowns and in Rochester.
November 10, 2014
'WWOOF'-ing away summer in Puerto Rico

How did English major Nina Listro '17 spend her summer vacation? Learning about organic farming with the World Wide Opportunities on Organic Farms organization in Puerto Rico.
November 6, 2014
Sustainability, astrobiology combine to illuminate future of Earth's technological civilization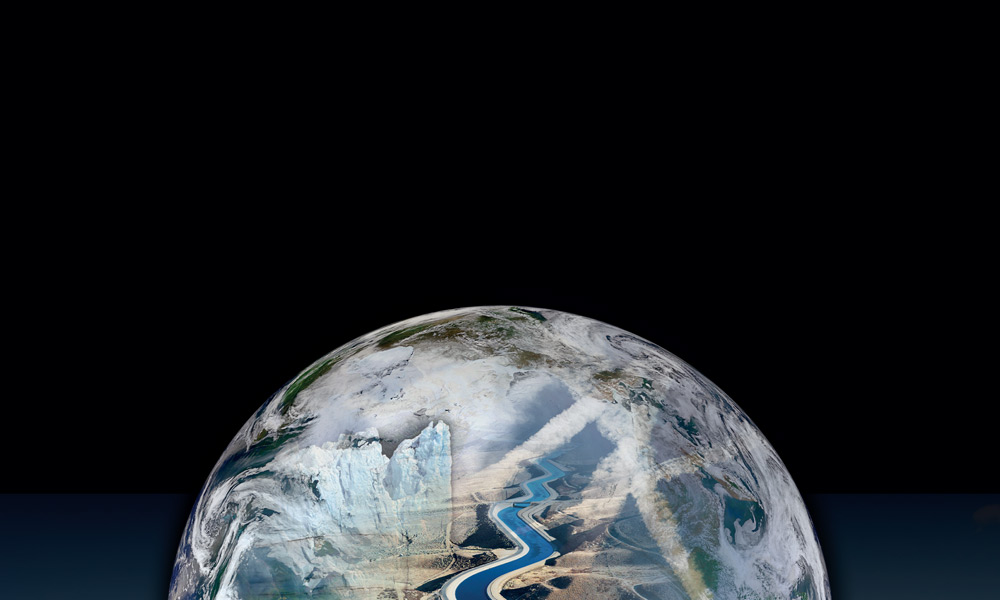 How long can a technological civilization last? Will human-caused climate change or species extinctions threaten its collapse or can industrial development continue without restrictions? In a new paper, two astrophysicists argue that these questions may soon be resolvable scientifically.
October 16, 2014
2014 Lewis Henry Morgan Lecture focuses on wave science
On Wednesday, Oct. 22, Stefan Helmreich, the Elting E. Morison Professor of Anthropology at Massachusetts Institute of Technology, will provide an ethnographic account of how contemporary ocean wave scientists comprehend and model the world wavescape. He will detail scientists' debates about whether climate change is modulating wave tracks, shapes, and sizes, and whether waves can usefully be read as signs of the Anthropocene, the geological epoch dating to the industrial revolution during which, some geologists claim, human activity began to manifest enduring global effects.
September 15, 2014
Communities considering fracking face long list of questions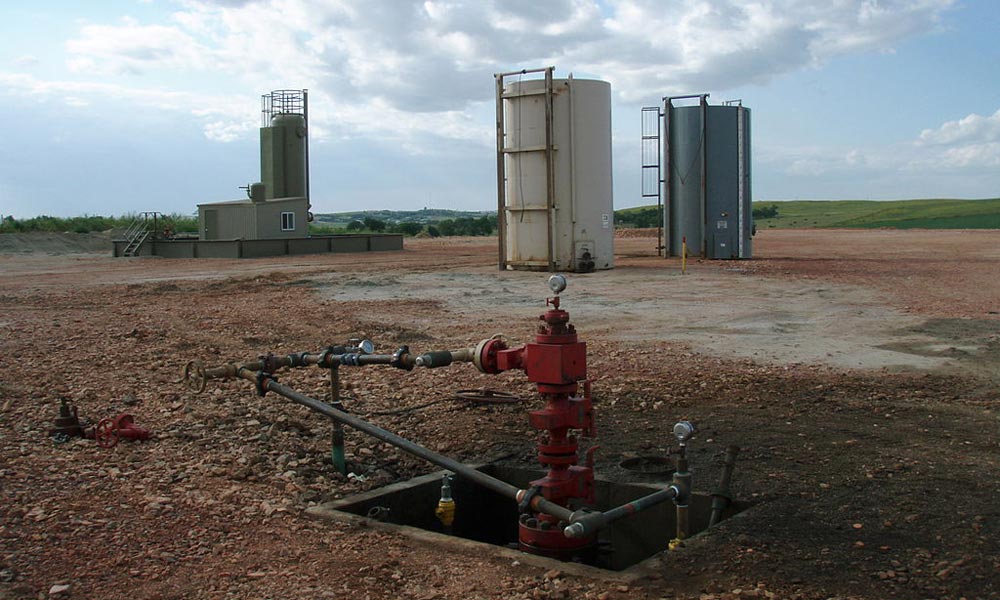 A new report has examined the host of potential health-related issues that communities in areas of the country suitable for natural gas extraction may face. Katrina Korfmacher, director of the Environmental Health Sciences Center's Community Outreach and Engagement Core and lead author of the study, describes the report as a first step that will help determine how future research can best address communities' health questions and inform their decision-making.
Recycle Your Eyewear
Recyclemania 2015
Weekly Results
Custom Results
Live Results
ReUse-a-Shoe
From the Blogs
February 5, 2015
Basketball Gameday Recycling Challenge


Facilities Team Green (FTG) is gearing up for it's main event… the Basketball GameDay Recycling Challenge..