Sustainability
The University of Rochester aims to be a leader in promoting a sustainable society through our academic, education, research, patient care and health programs, in the operation of our campuses and facilities, and in our interactions with the community.
Read the Council on Sustainability Vision Statement
Latest news
It's that time of year again - moving out of the dorm room is a great opportunity to downsize and recycle your stuff.
Sponsored by Grassroots, Dump and Run volunteers collect discarded items and resell them the following fall as a fundraiser. Print the flyer
May 9 for Sue B, Southside, Frat Quad, Res Quad
May 16 for Hill Court, Riverview, Brooks Crossing, Jackson Court
Don't toss it: recycle it! Move-out Cleanout runs through May 18. Print the flyer
Facilities Earth Week Tour
In celebration of Earth Day (4/22), University Facilities and Services is offering a tour the week of April 20 for students to get an inside look towards sustainable achievements on campus. Renovation projects in multiple buildings will be highlighted. This is a rare opportunity to see what Facilities is doing for you! Reservations are on a first come first serve basis. Register with Amy Kadrie at amy.kadrie@rochester.ed.
University Farmer's Market returns
Every Wednesday through October in the Medical Center's Flaum Auditorium, more than 20 venders will offer seasonal produce, baked goods, artisan crafts, spices, meats and more.
Read more >>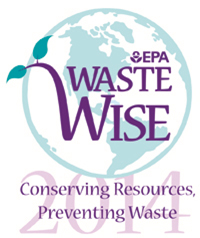 EPA recognizes University for waste-reducing efforts
The WasteWise program helps organizations and businesses apply sustainable materials management practices to reduce municipal and industrial wastes.
Read more >>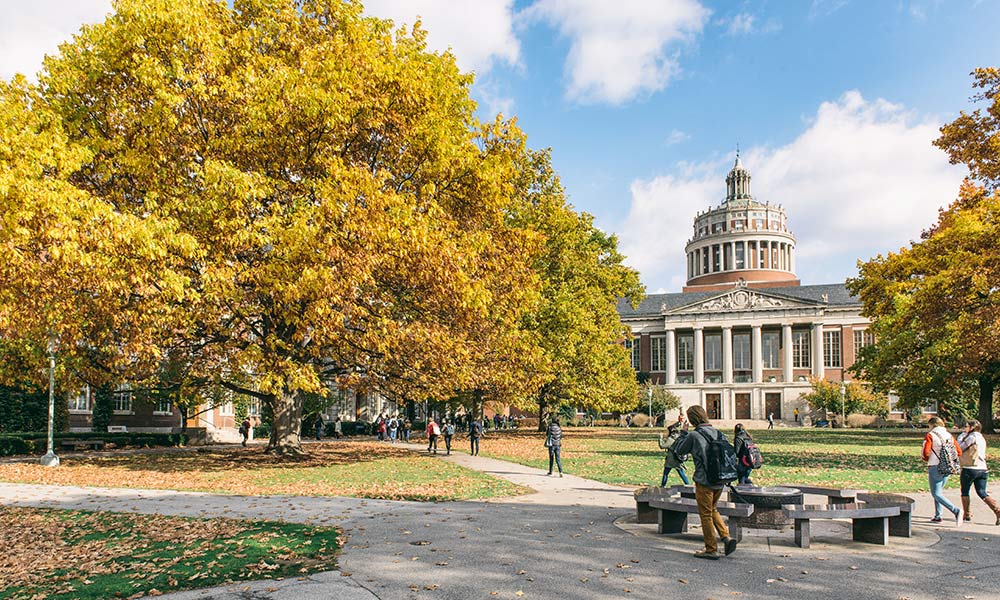 University named Tree Campus USA for fifth straight year
With its more than 1,400 trees of 116 different species, the University has again been named a Tree Campus USA institution for the fifth straight year, the Arbor Day Foundation has announced.
Read more >>