Sustainability @
the University of Rochester
Latest News
The University works hard to find local sources for the foods served in our dining halls. The recent Global Local dinner, prepared as part of International Education Week, showcased these efforts with international recipes made from goods grown and purchased in New York State.

November 26, 2013


Environmental Health Sciences Center Fall Newsletter
The fall 2013 edition of the URMC Environmental Health Sciences Center's Your Health & the Environment newsletter is now available online.
November 15, 2013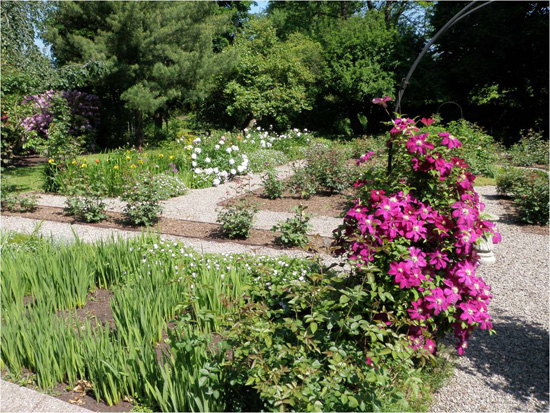 University Honored for Grounds Management Excellence
The Professional Grounds Management Society (PGMS) recognizes the work of the University's Horticulture and Grounds Department at the Mount Hope Campus.
November 1, 2013

Workshop: Recycling and Sustainability
Free and open to University staff, faculty and students, this workshop will help you cull through the ins and outs of campus recycling processes and sustainability.
Nov. 6, noon - 1 p.m., UFC Building 126 East River Road; register with Michelle Lewis at mlewis@facilities.rochester.edu or call (585) 273-5825.

October 29, 2013

Landfill Tour Scheduled for Nov. 7
Ever wonder about what happens to our trash? Take a guided bus tour of Waste Management's High Acres Landfill to learn about how it was engineered to protect the air, water, soil, and environmental integrity of the surrounding area. The facility features a methane gas renewable energy plant that produces enough energy to power 9,000 homes. A unique workforce of falcons helps to control the seagull population. You'll also get to see the composting operation to which the University sends food waste and other organic materials. The tour bus will leave outside of ITS (Rush Rhees Library) at 1:00 p.m. on Thursday, Nov. 7, and will return at approximately 3:00 p.m. Email amy.kadrie@rochester.edu to register.
September 17, 2013
First-Time Measurements in Greenland Snowpack Show a Significant Reduction in Atmospheric Carbon Monoxide Over Last 60 Years
In a paper recently published in the journal Atmospheric Chemistry and Physics, Vasilii Petrenko, an assistant professor of earth and environmental sciences, concluded that CO levels rose slightly from 1950 until the 1970s, then declined strongly to present-day values. This finding contradicts computer models that had calculated a 40 percent overall increase in CO levels over the same period. "The CO decline coincides with improvements in combustion technology, in particular the introduction of catalytic converters in automobiles," said Petrenko. "CO emissions were declining even as fossil fuel use was increasing."
August 19, 2013
Studying Ice Cores to Understand the Earth's Climate
In order to better understand the climate which we depend on for survival, Vasilii Petrenko, assistant professor of earth and environmental science at the University of Rochester, has been taking expeditions to the two oldest and largest ice sheets on the planet, located in Greenland and Antarctica. By drilling deep into the ice and pulling out cores from well beneath the surface, Petrenko and his colleagues are able to analyze the air trapped within the ice, which can date back as far as 800,000 years in the case of Antarctica.
From the Blogs
November 20, 2013
Game Day Challenge Results In!
You can read about the University of Rochester's game plan for the challenge here. So how did we do?

October 16, 2013
Green Smartphone Apps
Many apps have been developed to help save money, save energy, and save the planet through tracking and managing systems.
by Alanna Scheinerman '13