Sustainability
The University of Rochester aims to be a leader in promoting a sustainable society through our academic, education, research, patient care and health programs, in the operation of our campuses and facilities, and in our interactions with the community.
Read the Council on Sustainability Vision Statement

Latest news

University earns Silver rating for sustainability efforts
The University's initiatives and research in sustainability have earned a STARS Silver Rating from the Association for the Advancement of Sustainability in Higher Education (AASHE). AASHE's STARS (Sustainability Tracking, Assessment & Rating System) program is the most widely recognized framework in the world for reporting information related to a college or university's sustainability performance.

Green milestones of note mark 2015-16 year
Zero-waste football, climate change research with China, ethanol conversion, expansive recycling efforts - these and more are evidence of the University's work towards sustainability.
EcoReps help launch grant-funded plastic bag recycling campaign
Rochester is one of four New York colleges and universities to receive a grant to fund innovative environmental projects as part of the College Council Grant Program. With this grant of $2,747, the University will immediately begin implementation of a three-part plan to help reduce, reuse, and recycle plastic grocery bags.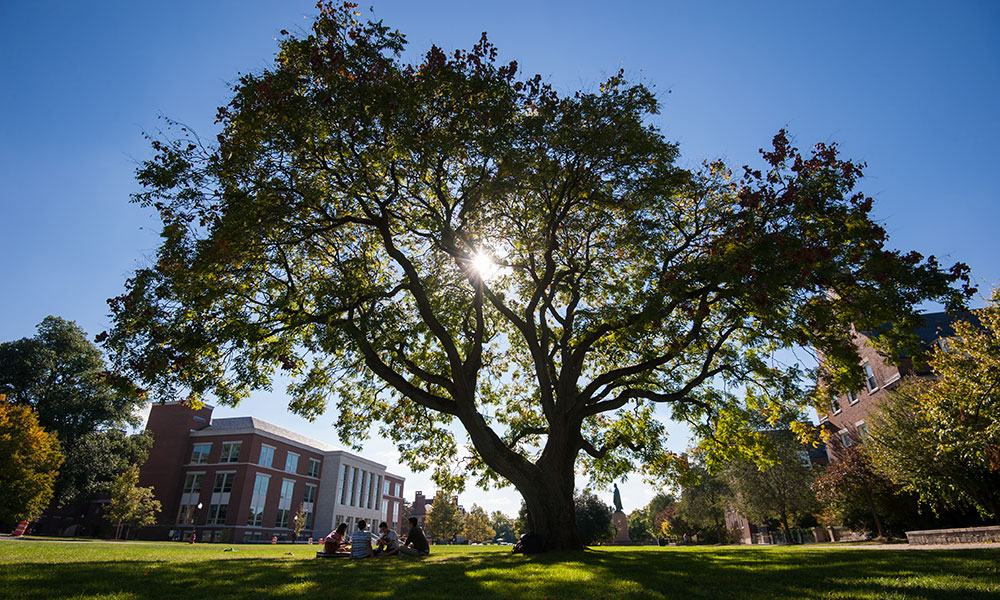 University honored with Tree Campus USA recognition
With its more than 1,400 trees of 116 different species, the University has again been named a Tree Campus USA institution, the Arbor Day Foundation has announced. The University of Rochester was the sixth institution in New York to receive this recognition just after the program began, and has been named a Tree Campus each year since.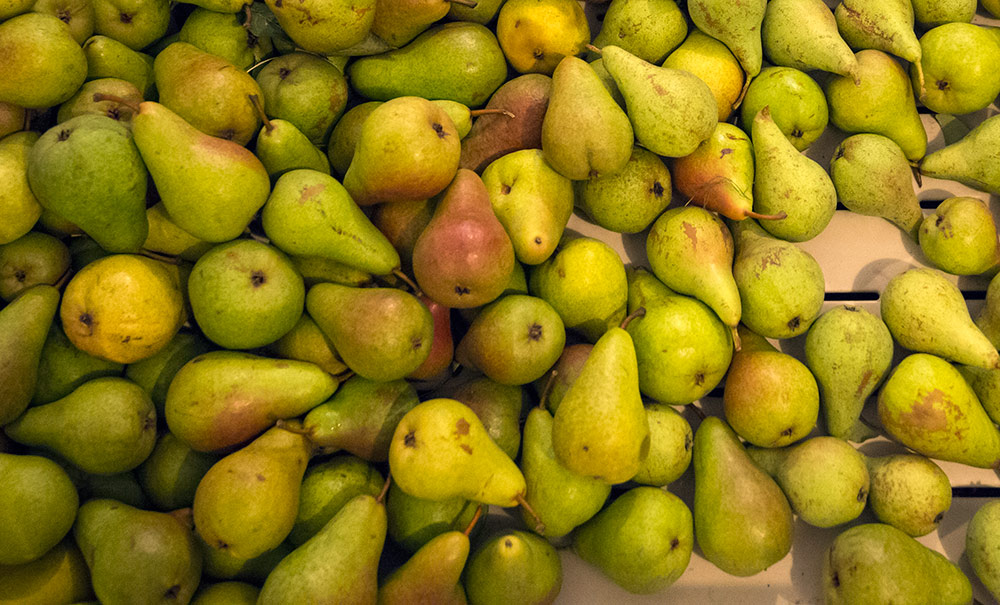 Local Foods Week highlights sustainable dining programs
In 2007, it was 11 percent, but today more than 56 percent of everything served and sold on campus is grown, raised, processed, or wholly manufactured within New York State, according to Cam Schauf, director of Campus Dining Services and Auxiliary Operations.
RecycleMania results are in
During this 8-week period of the RecycleMania competition, colleges compete to see who can recycle the most materials and produce the least amount of waste. In the Per Capita Classic competition, Rochester finished 59th of the 269 schools entered, with an average of 18.3 pounds of recycling per person. In the Gorilla category, the University finished 47th among the 276 schools entered, with a total of 435,313 pounds recycled or composted during the competition.