Dance
6th Annual inspireDANCE Festival
January 27 - February 1

The sixth inspireDANCE festival encompassd six days of dance exhibitions, workshops, and performances, including this year's headline event featuring Jane Comfort and Company.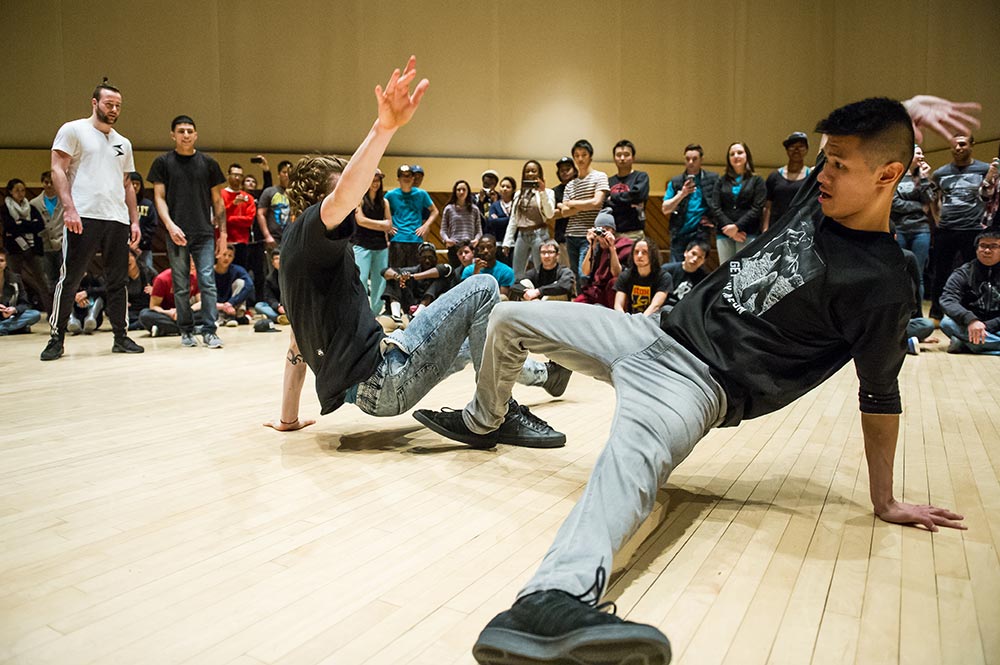 The festival included 35 dance classes and workshops and the annual B-boy/B-girl breakdance battle, which draws ferocious competition from around the region.
---
Blending Biomedical Engineering and Ballet
Erin Keegan '13 was a biomedical engineering major at the University of Rochester. She discusses her life as an engineer as well as her ambitions as a ballet dancer and how she manages to be successful in balancing her passion for both the arts and science.