Working Here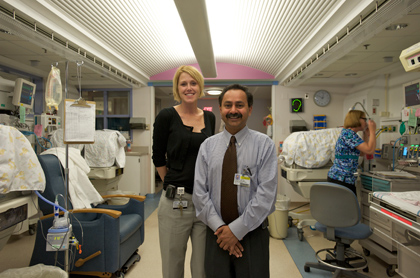 With more than 23,000 faculty and staff, the University of Rochester is the largest employer in the region.

In 2010, USA Today named Rochester one of the the top-ten college towns among mid-sized metropolitan areas. In 2007, Rochester was named one of the top ten most livable cities in America by the Places Ranked Almanac.
---
The University of Rochester envisions itself as a community that welcomes, encourages, and supports individuals who desire to contribute to and benefit from the institution's missions of teaching, research, patient care, performance, and community service.
---
The University is dedicated to providing our employees with top-notch family care as part of our extensive benefits package. By offering diverse programs, support, and resources to our employees and their families, we strive to support a healthy work-life balance. Our website offers information about University resources related to family care, health and wellness, discounts and living in Rochester.