Music
The Eastman School offers ongoing world-class concerts, while the River Campus hosts award-winning a cappella groups, jazz ensembles, symphony orchestras, and chamber concerts.
Violin at Eastman: Inspiring Greatness from Studio to Stage
What sets the violin faculty at the Eastman School of Music apart is not only their mastery of the instrument, but their ability to connect with their students and translate technique into artistry.

Gateways Music Festival brings African-American classical musicians to Rochester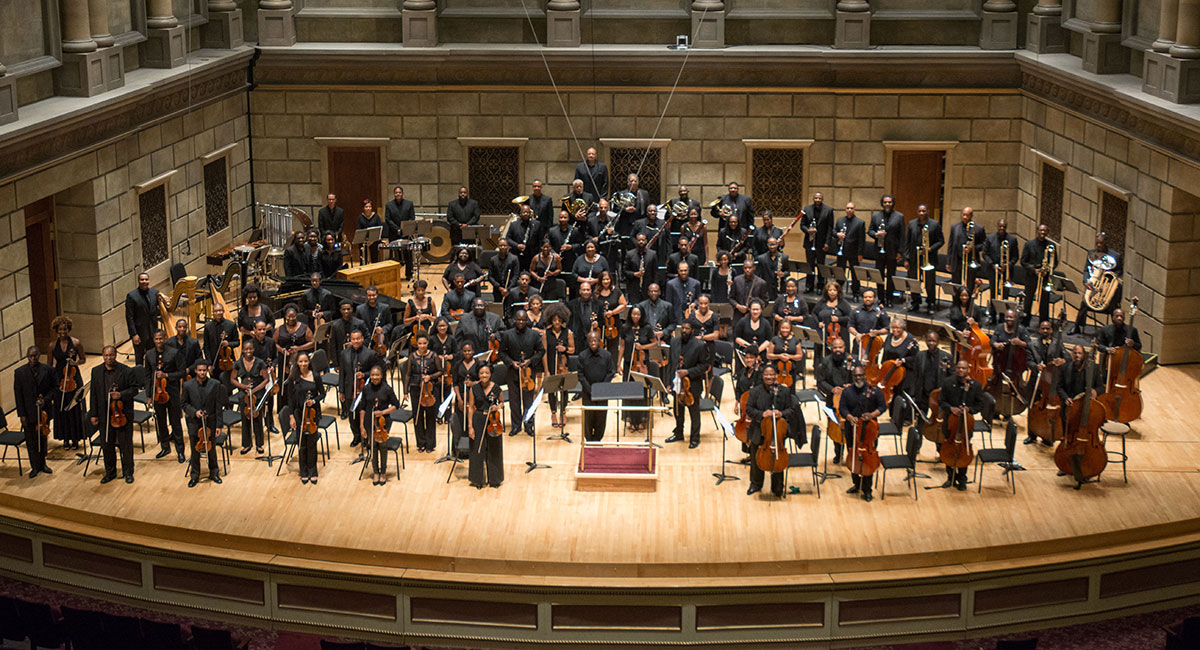 Fewer than two percent of orchestras musicians in America are of African descent. The Gateways Music Festival, in partnership with the Eastman School of Music, aims to change that, via concert performance, community building, and mentorship.
---
Eastman School of Music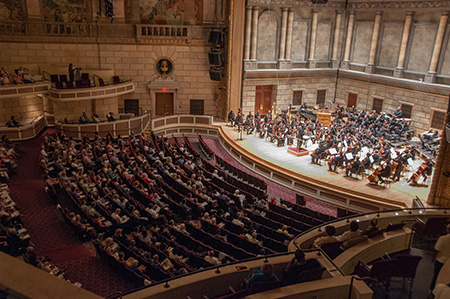 As one of the world's premier music schools, the Eastman School of Music has been enriching the musical life of Rochester since 1921. Today, the School presents more than 700 concerts a year in the magnificent Kodak Hall Eastman Theatre and intimate Kilbourn Hall – providing the Rochester community with an exceptional opportunity to experience world-class music in a world-class setting.
College Music Department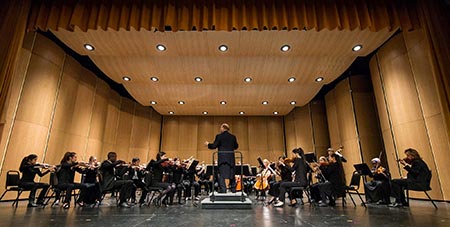 Chamber music, a capella, brass, gospel, jazz, even a Spooktaculr - you can hear it all from the College Music Department ensembles.
View this semester's concert/events calendar
---
Student Music Groups
Student Ensembles: River Campus
Student Ensembles: Eastman School