Music
Rochester Laptop Orchestra
David Heid '13, '13E, a graduate student in electrical engineering, created the first Rochester Laptop Orchestra this semester. The Orchestra staged two performances at the Rochester Fringe Festival, introducing audiences to news concepts of technology merged with music and the creative arts.
Institute for Popular Music salutes Led Zeppelin, Rolling Stones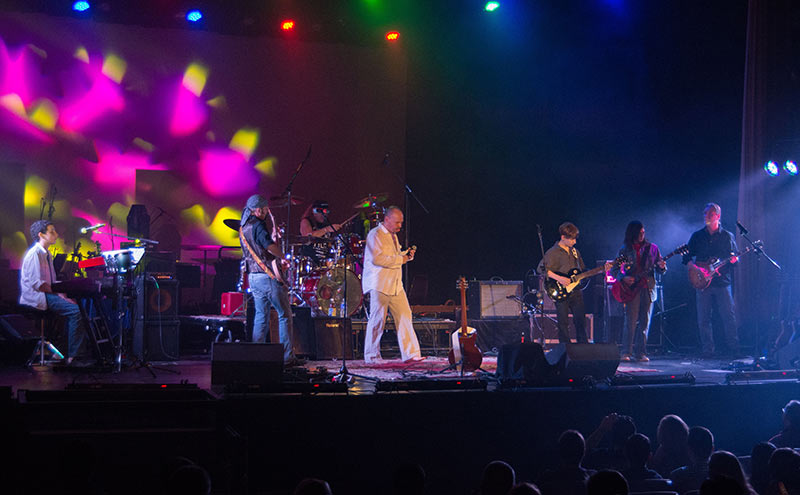 Students, faculty and staff joined forces onstage with Rochester's premier Led Zeppelin tribute band, Out on the Tiles, in a September tribute to the iconic 70s rock band. Lectures and a concert this coming spring will focus on the music of the Rolling Stones and the 50th anniversary of the group's career-making hit "(I Can't Get No) Satisfaction."
The Institute for Popular Music (IPM) was established in 2012 to encourage and support the study and performance of popular music through lectures, books, articles, and concerts.
'Tuesday Pipes' offers community organ concerts
The Eastman Organ Department introduces a new concert series held at Christ Church in downtown Rochester, recurring weekly during the Tuesday lunch hour. Each concert will run for approximately 25 minutes and showcase the Craighead-Saunders Organ and Hook & Hastings Organ. 
Computer Science students help musicians see what they sing
Voice students wanting to perfect how they sing their vowels can get help from a new simple, free application developed by students as part of their Human-Computer Interaction computer science class.
---
College Music Department: Concerts & Events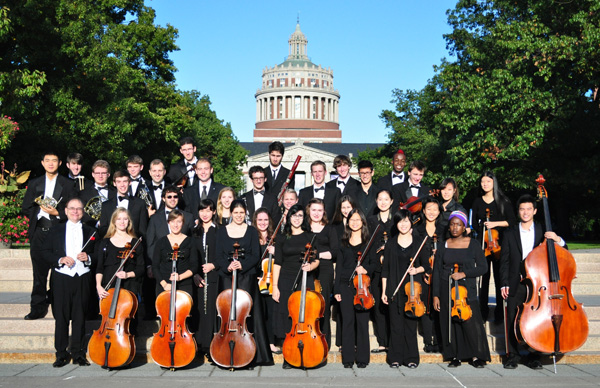 Chamber music, a capella, brass, gospel, jazz, even a Spooktaculr - you can hear it all from the College Music Department ensembles.