Theater
2014-15 Season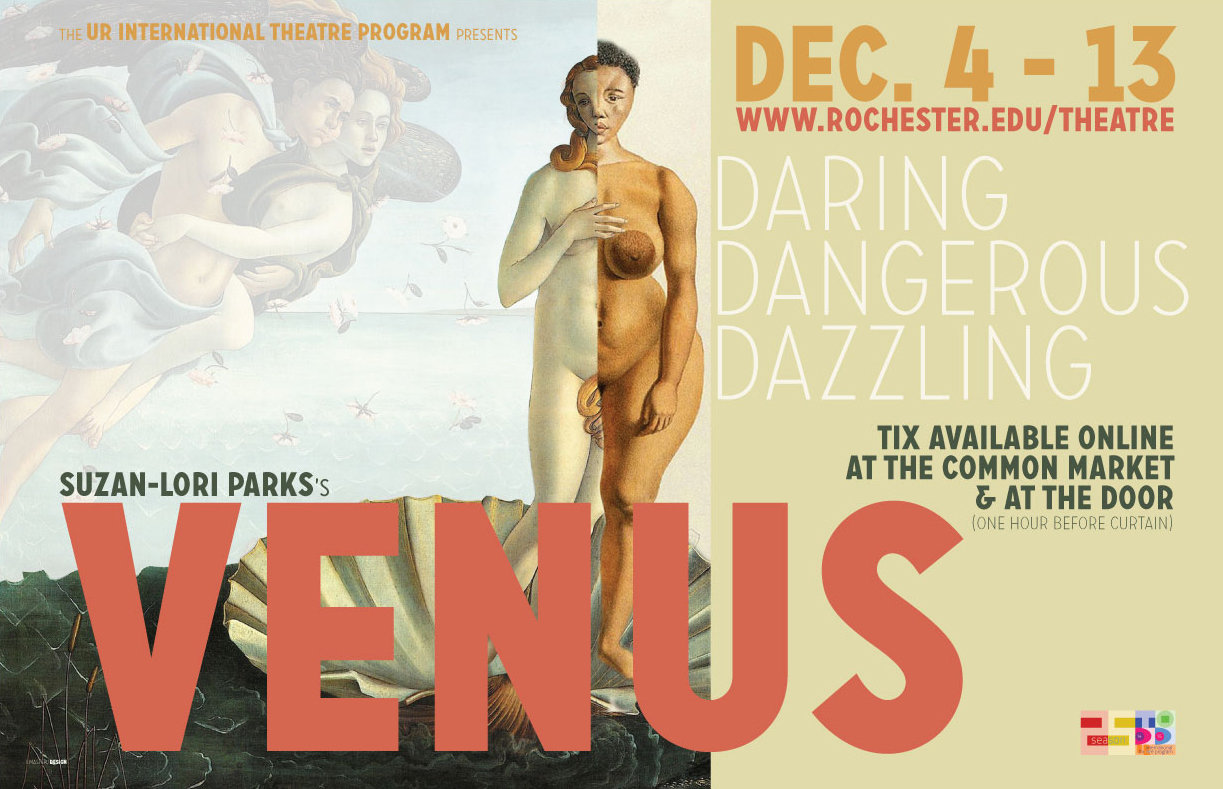 The University of Rochester's International Theatre Program continues its 25th season on Thursday, Dec. 4, with a production of Suzan-Lori Parks's critically acclaimed drama, Venus.
The play is based on the true story of Saartijie Baartman, a South African woman taken from her home in 1810 and brought to London where she becomes an overnight sensation on the freak-show circuit. Later dubbed the "Venus Hottentot," Baartman's image became known in popular culture as a symbol of sexuality.
Venus opens Thursday, December 4.