Theater
'A Bright Room Called Day' Opens Dec. 5 at Todd Theatre
Pulitzer and Tony Award-winner Tony Kushner's haunting and lyrical drama, A Bright Room Called Day, follows a group of artists struggling to preserve themselves in 1930s Berlin, as the Weimar Republic surrenders to fascism.
Visit the International Theatre Program website
---
Untraditional 'Cinderella' Premieres at Todd Theatre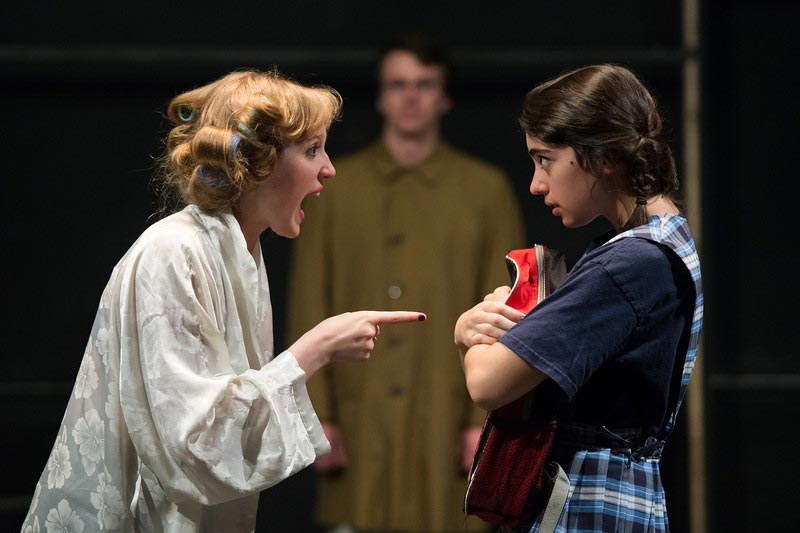 A contemporary re-imagining of Cinderella, written by acclaimed French playwright and director Joël Pommerat and translated by Emma Laurent, premiered at the University of Rochester International Theatre Program's Todd Theatre on Oct. 10.
In Pommerat's version of the tale, Cinderella emerges as a feisty, grief-stricken young girl named Ashley who struggles to honor the memory of her recently-deceased mother. Through encounters with a wise, but jaded, fairy godmother and a naïve young prince, Ashley is able to release herself from the cycle of grief and recrimination in which she has placed herself. Nigel Maister, artistic director of the International Theatre Program, describes Pommerat's Cinderella (in French, Cendrillon) as a story that investigates the psychology of loss and abandonment without losing its sense of generous humor and outrageous comedy. Read more...