Attention: The Goergen Athletic Center will be closed Saturday 7/2, Sunday 7/3, and Monday 7/4 for Fourth of July weekend.
Speegle-Wilbraham Aquatic Center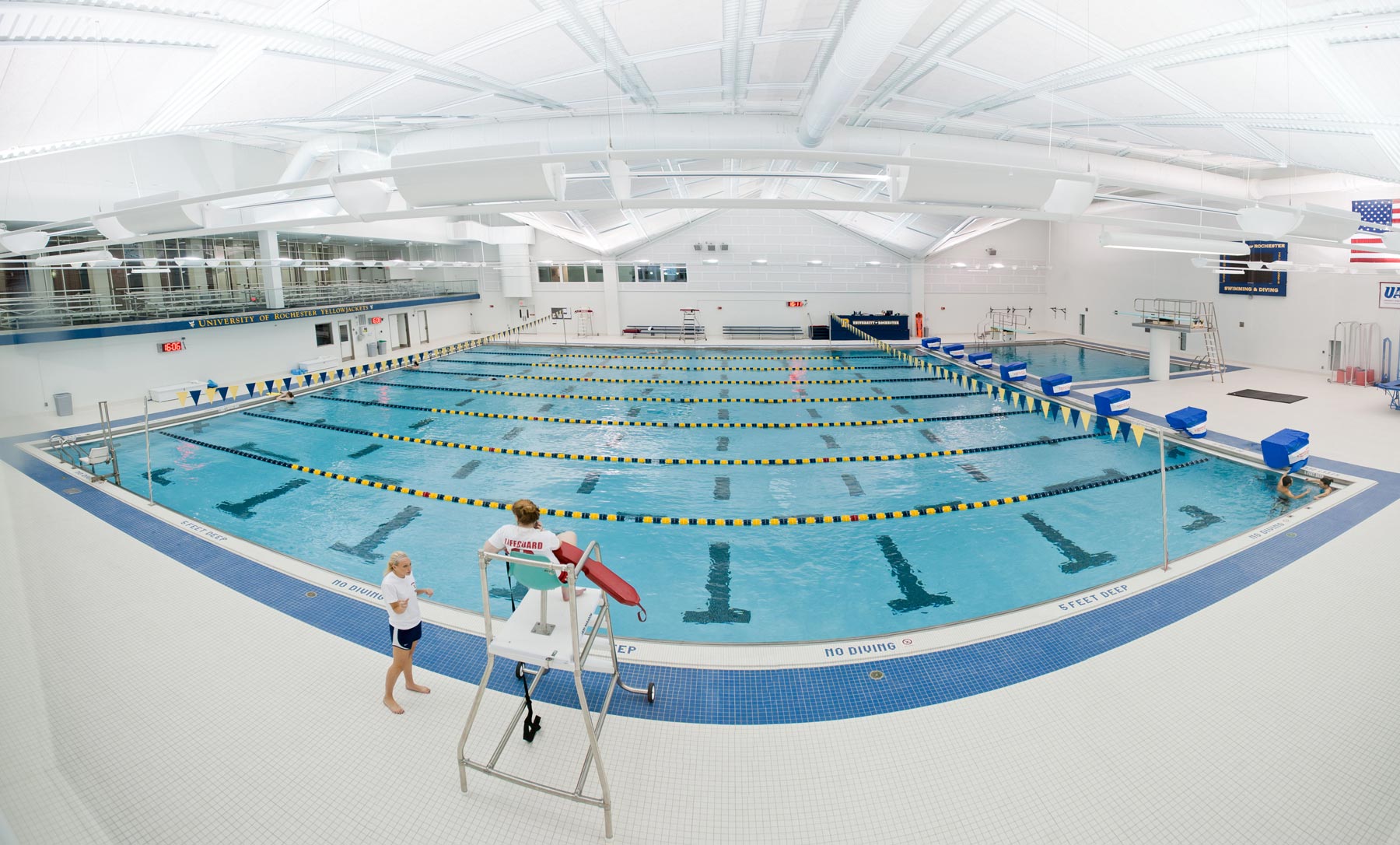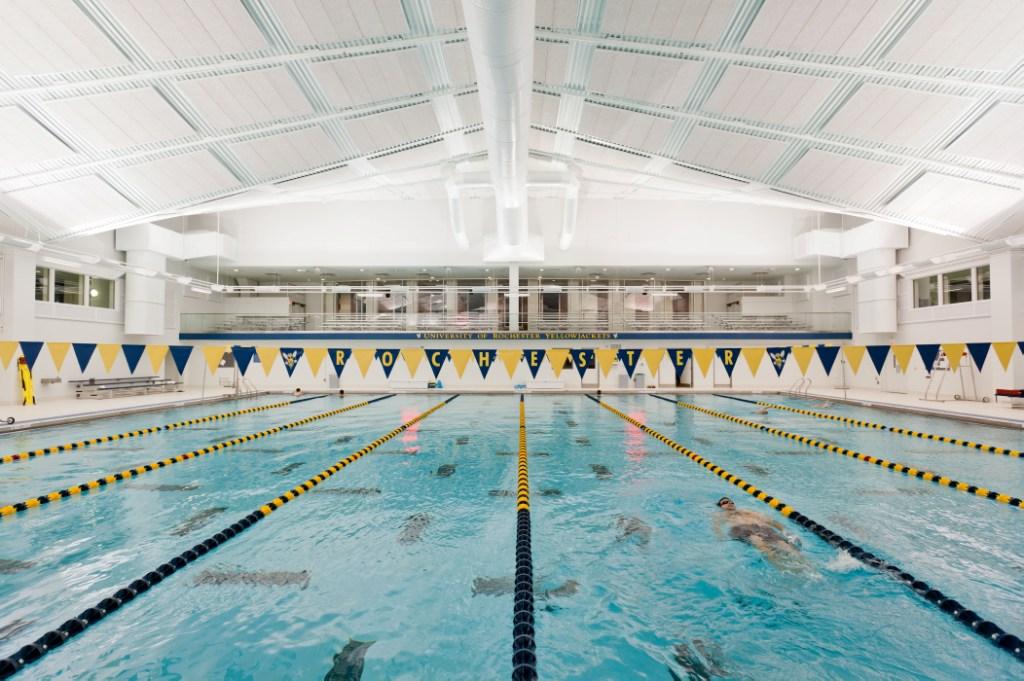 Home of Yellowjacket Women's and Men's Swimming and Diving, Masters Swim Program, Club Sports and Open Recreation
Summer 2016: May 16-August 21, 2016
Aquatic Center
Mon – Fri: 6:30 AM–8:30 AM; Noon–2 PM, 4:30 PM—6:30 PM
Sat: 9:30 AM–11:30 AM
Sun: Closed
Fourth of July Weekend: Closed Saturday 7/2, Sunday 7/3, and Monday 7/4
Fall 2016: August 22-December 13, 2016
Mon, Wed, & Fri: 6:30 AM–8:30 AM, 11 AM–2 PM, 8:30 PM–10:30 PM 
Tues & Thurs: 11 AM–1 PM, 4:30 PM–6:30 PM
Sat: Noon–3 PM
Sun: Noon–3 PM, 8:30–10:30PM Sunday Splash*
*Sunday Splash- 8:30-10:30 PM we take down the lanes for recreational pool time with music & games.
Housed in the Goergen Athletic Center, the Speegle-Wilbraham Aquatic Center was named form Roman Leo Speegle and Hazel Wilbraham, two of the exemplary teachers in Rochester's vibrant history. Speegle an exemplary coach and teacher at the University (1926 - 1963), will long be remembered for his warmth and good spirit and for the sportsmanship and skill he represented and passed on to generations of students. Wilbraham teacher and friend at the University (1927 - 1957), will be remembered for her vibrant personality and unquenchable honor made life in the cooperative dormitories and on the playing fields an unforgettable part of her students' education. The Speegle-Wilbraham Aquatic Center has been the home pool of over 100 All-American honorees from the University of Rochester men's and women's swimming and diving teams.
The Aquatic Center had the honor of hosting the inaugural University Athletic Association (UAA) swimming and diving championships in 1987-88 and is a regular host site for the Liberty League Championships. In the summer of 2012, the pool underwent a major renovation including a re-surfacing of the pool, updated locker rooms, and a state of the art filtration system. Features of the Speegle-Wilbraham Aquatics Center include:
8 lane 25 yd. x 25 m competitive swimming pool
Diving well with 3 meter and 1 meter diving boards
Sound System
Adjacent Locker Rooms
Masters Swimming
Training for R club members to participate in competitive swimming and triathlon preparation
Monday & Wednesday from 7:00 PM – 8:30 PM
For more information please contact Renee Rosenkranz at rrosenkranz@sports.rochester.edu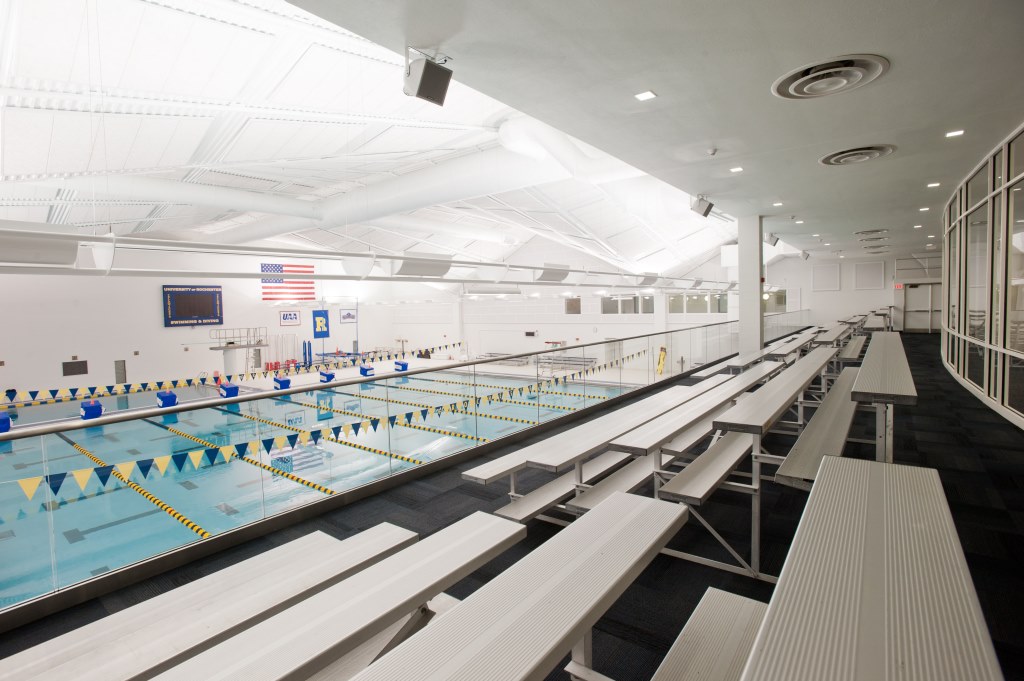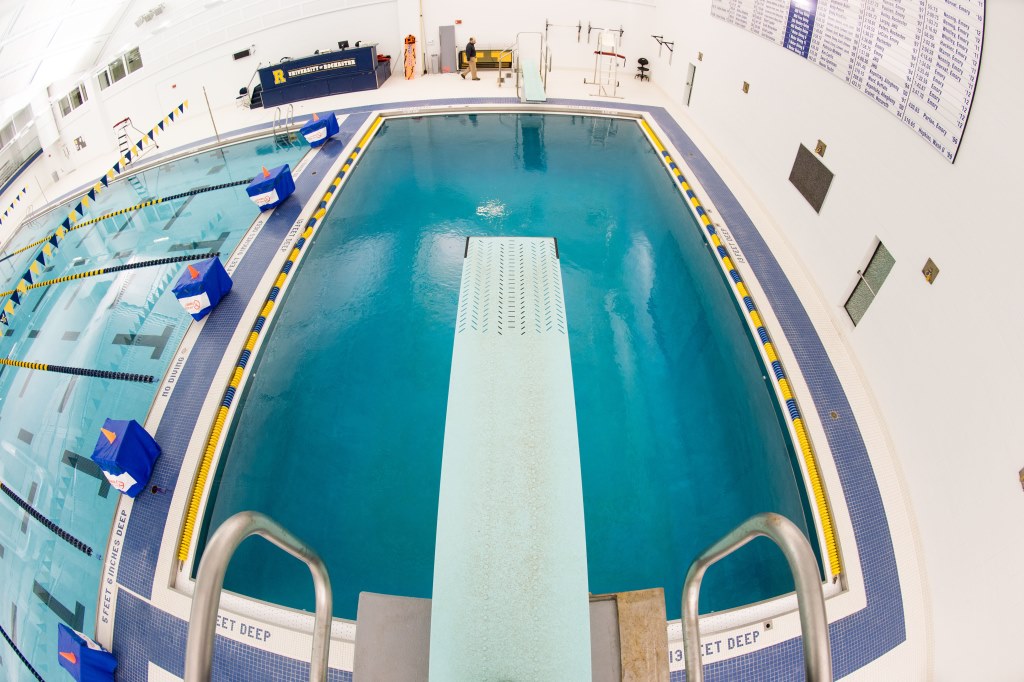 Like us on Facebook to get updates on our facilities.