Directory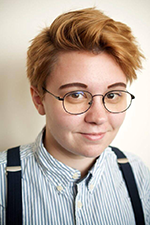 Brontë, Clarence
Clarence is very excited to join the University of Rochester Debate Union this year as an assistant coach! As a recent Bard College graduate, Clarence served for multiple years as the Bard Debate Union's Team Captain, both acting as the BDU's student leader and enjoying his own competitive success. In his final tournament as an undergraduate, he even managed to win the North American Women's and Gender Minority Debate Championship. Having also worked extensively as a tutor and ESL consultant, Clarence is particularly dedicated to debate's unique ability to help students learn public speaking skills and other necessary skills related to political involvement and academic success. He hopes that as many students as possible will consider joining the University of Rochester Debate Union so that they can experience a community that values active engagement, critical thinking, diversity, and having fun!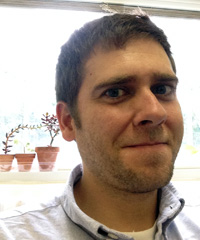 Fletcher, Brady
As an alum of the University (MA '08), Brady is very proud to be directing the University of Rochester Debate Union. He has taught and coached many different speech and debate activities over the years at the University of Vermont, the University of Rochester, and at several high schools and middle schools in Rochester, New York City and Long Island, NY. He began his debate career with no previous experience as a debater at the University of Vermont. In 2005 he won the Novice National Debate Tournament, and tied for top speaker, and went on to have success as a varsity debater. Brady believes in the value and importance of novice debate, and recognizes that there are many different reasons people decide to join the activity. He also knows first-hand how rewarding it can be to advance to the highest competitive level. Whatever your reason, Brady wants to encourage all UR students to come on by and give debate a try, as he once did many years ago.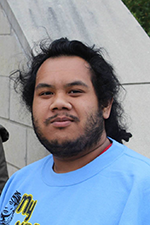 Yahom, Jefferson
This year marks Jefferson's 12th consecutive year in competitive debate. From his humble origins in small-town Oklahoma classrooms competing in Lincoln-Douglas debate, to semifinals at CEDA Nationals and outrounds at the National Debate Tournament doing policy debate with the University of Oklahoma, he has had the privilege and joy of seeing the strengths and weaknesses of many debate traditions and maintains a deep commitment to the belief that the people who need debate the most are the ones who have never done it.