University Communications
Faculty Experts Directory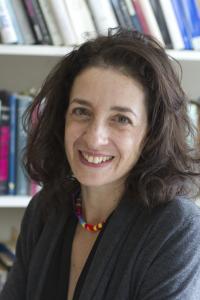 High-resolution image
(please include photo credit)
Rachel Haidu
Associate Professor of Art History; Director of Visual and Cultural Studies
Arts, Sciences, and Engineering

Department of Art And Art History

Areas of expertise: Modern European and American art, contemporary art, critical theory, postwar Europe, postcommunist Eastern European art, film, photography and video, gender and sexuality.
Press contact:
Valerie Alhart
valerie.alhart@rochester.edu
585.276.3256

Related Links:
'http://mitpress.mit.edu/catalog/item/default.asp?ttype=2&tid=12326'
Biography
Rachel Haidu, an historian and critic of modern and contemporary art with particular interest in Western and Eastern Europe, is Associate Professor in the Department of Art and Art History and the Graduate Program in Visual and Cultural Studies at the University of Rochester. She is the author of The Absence of Work: Marcel Broodthaers 1964-1976 (MIT Press, 2010) and numerous essays, most recently on the works of Ulrike Müller, Andrzej Wróblewski, Yvonne Rainer, Sharon Hayes, James Coleman, Gerhard Richter, and Sol LeWitt. Her current project, The Knot of Influence, proposes new models of artistic "influence" with particular attention to historiographic concerns and the influx of performance and technologies of reproduction in contemporary art.