Visual Arts
Compartmented: Regional artists take over historic space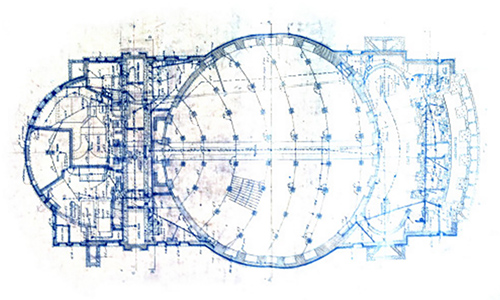 Seventeen artists from the region will occupied two stories of open cubicles in 'The Sunday School,' located in the back of the Rochester Lyric Opera Theatre, for two evenings of site-specific installations, dance, and performance art. The event was co-curated and organized by University arts faculty.
CALYX
The new installation of a new 12-foot tall sculpture in Jackson Court on the River Campus is part of an effort to bring more public art to the university's landscape. Artist Sabri Gokmen's CALYX was selected from a pool of more than 120 submissions received from an international call for proposals.
For the first day of the fall 2015 semester, advanced drawing students undertook a collaborative exercise "to make a singularly-themed two-component drawing that addresses time and the ethereal," tracing the CALYX sculpture using powdered chalk and charcoal. The chalk leaves washed away and the structural limbs were left to fade at a slower/different rate.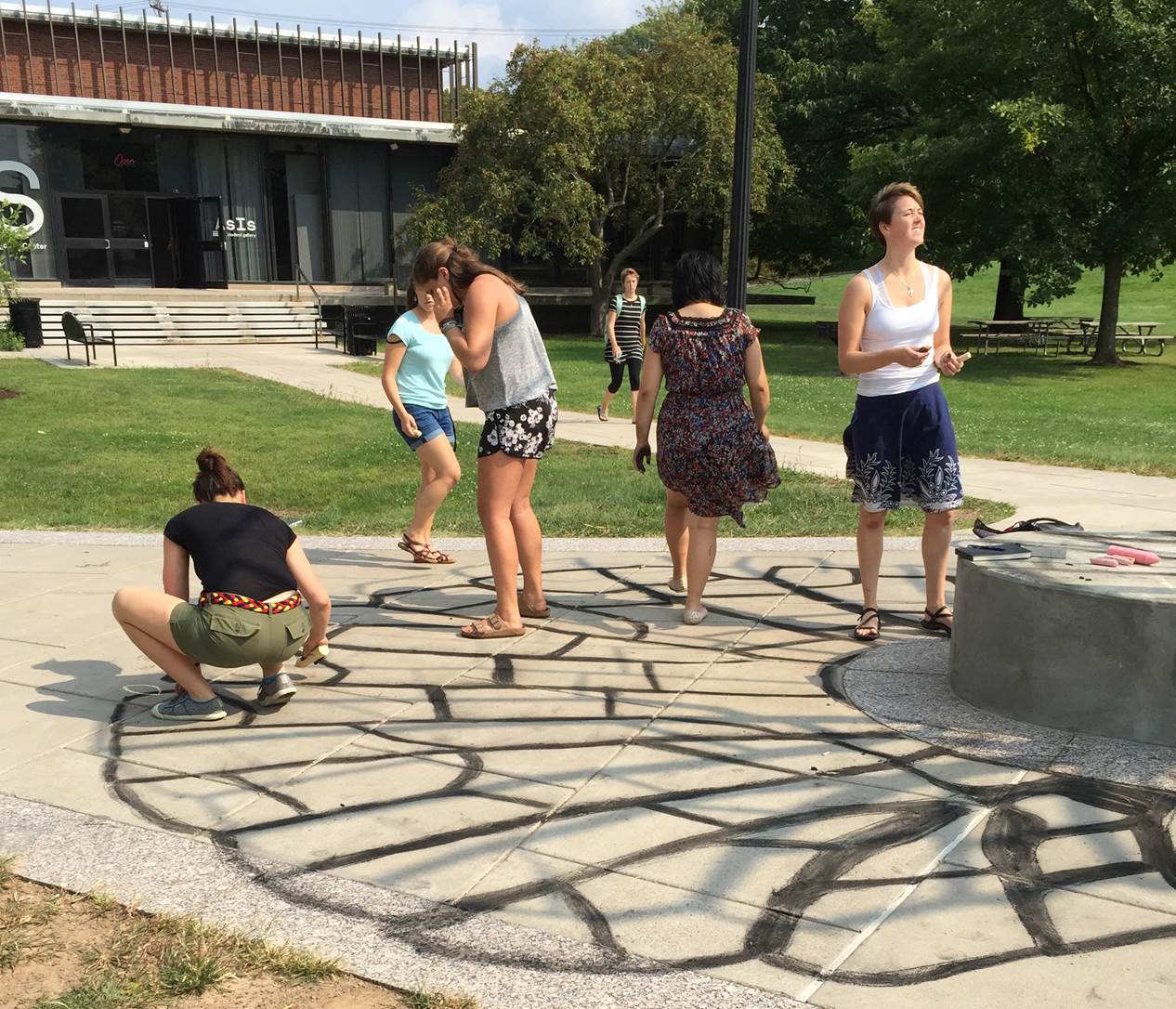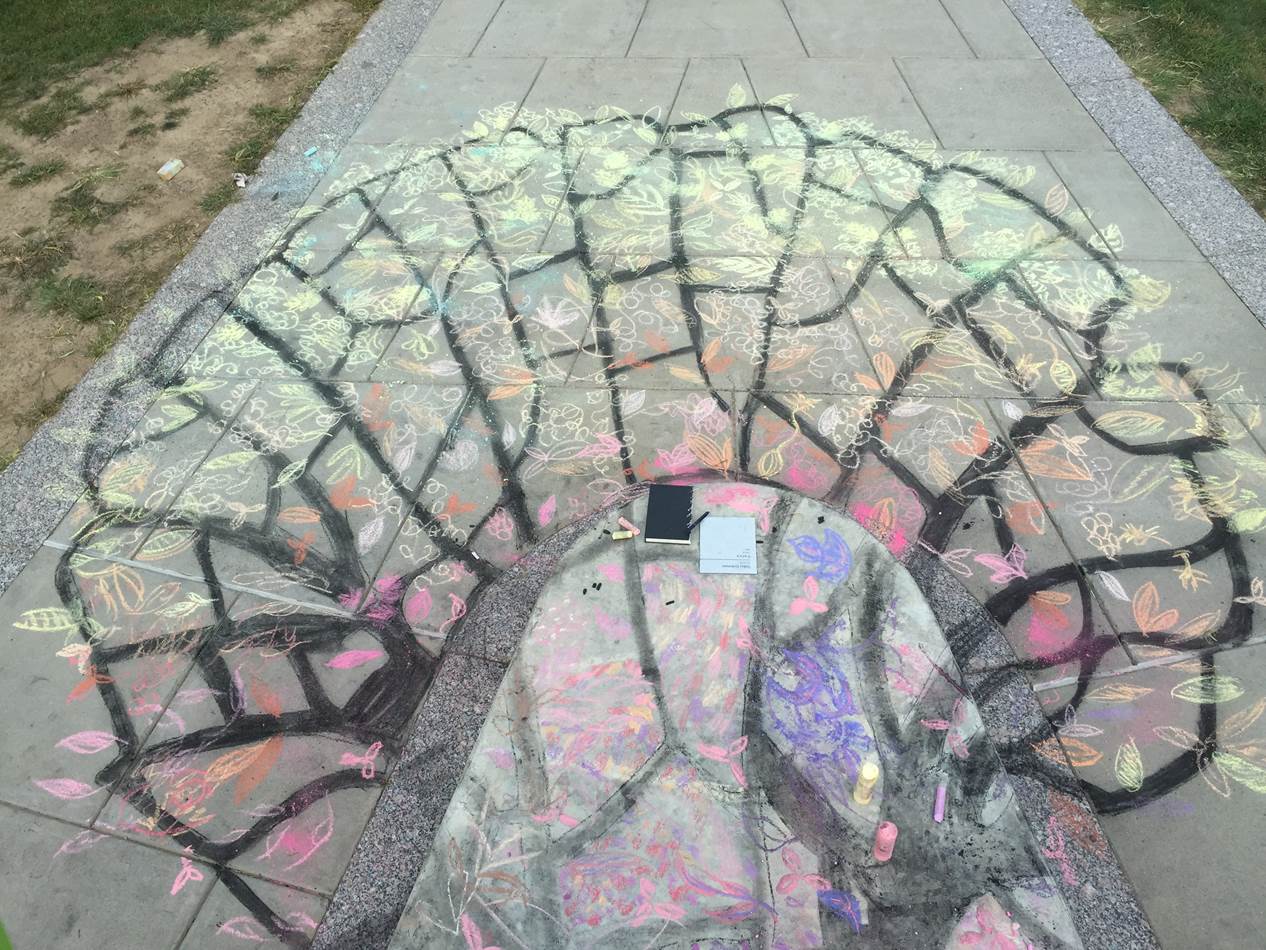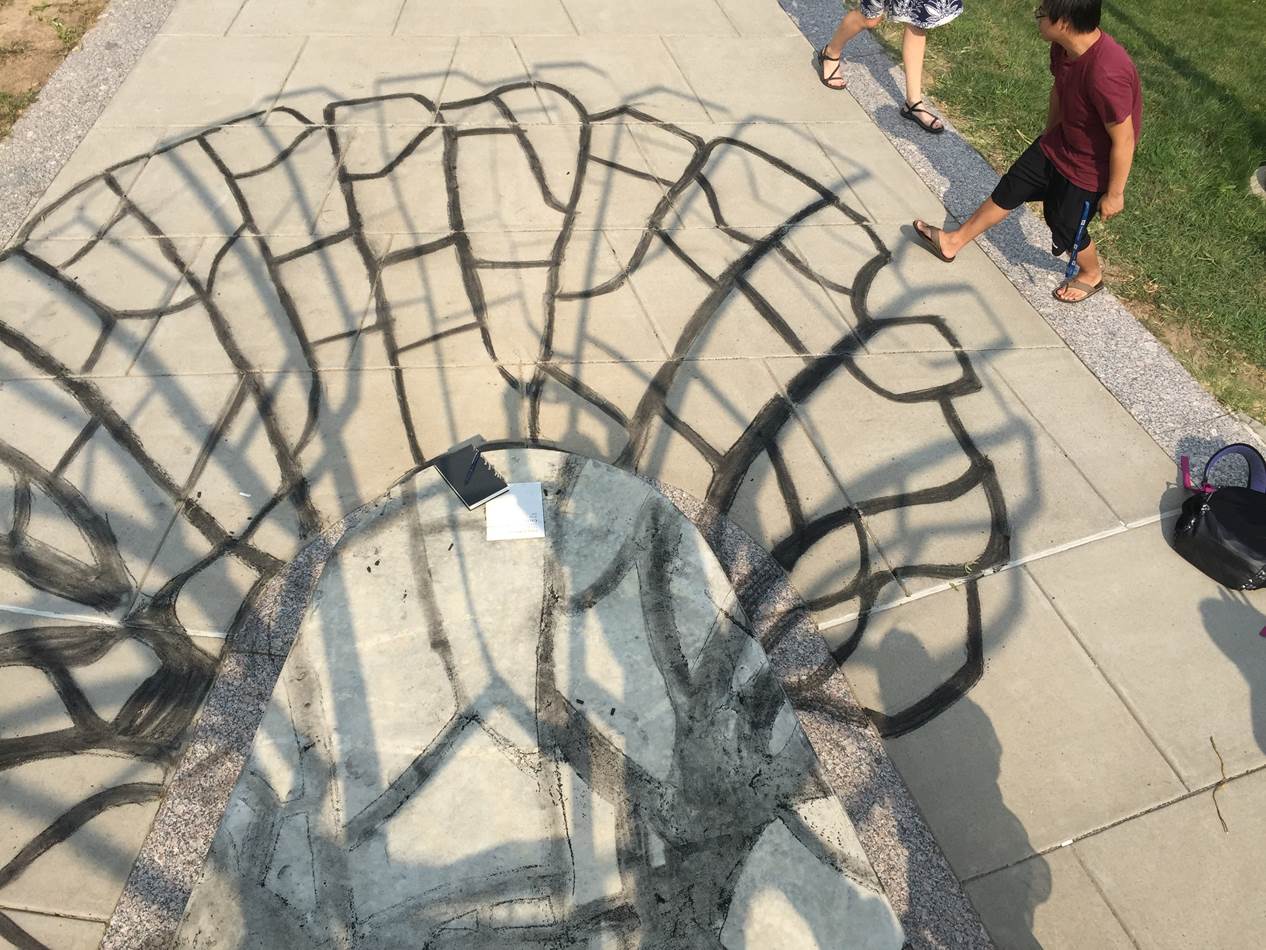 59 Days of Independence
Arts lecturer Heather Layton and her husband Brian Bailey '09W have launched an intercultural arts project, open to all, in which participants celebrate the independence day of one of 59 countries around the globe. Read more at www.rochester.edu/newscenter/59-days-of-independence/ .
---