NOTICE: Facility Steam Shutdown - No Towel Service available until further notice
2018 Summer Hours are now in effect.  Click here for hours for fitness center and aquatic center.
Athletic Hall of Fame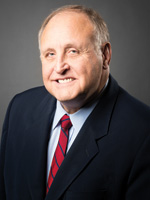 John Norris
'68
At Rochester:
A three-year both-ways starter on the football team and a two-year starter for the baseball team at Rochester
A repeat game-co-captain for both squads
In football, he started both ways, as a guard, with a high blocking percentage, and as a defensive end, with a high tackling percentage
An Honorable Mention ECAC Player of the Week during the peak of his football career
In baseball, he was a left fielder and cleanup hitter for the Yellowjackets. 
At the peak of his baseball career, he was ranked third nationally in extra-base hits and was awarded Honorable Mention NCAA Player of the Week
Post-Graduate:
Earned his JD and MBA degrees from Harvard and Cornell
A Former Principal Deputy Commissioner and COO (2nd-in-Command) of the US FDA in Washington, D.C.
Currently Chief Executive Officer of Health Discovery Corporation, a software developer located in Boston
Until recently, he taught healthcare policy and management at Harvard University, and was Founder and Faculty-Editor-in-Chief (CEO) of the

American Journal of Law & Medicine

The first Chairman of the Board of the American Society of Law, Medicine, and Ethics, and was given its Lifetime Membership Award
Served a five-year term on the UofR's Trustees Council and served as President of the U of R's Greater Boston Alumni Council
Resides on a small farm in Hanson, Massachusetts with his wife, Kate. They have five children.