Best Practice Article Series
The importance of clear navigation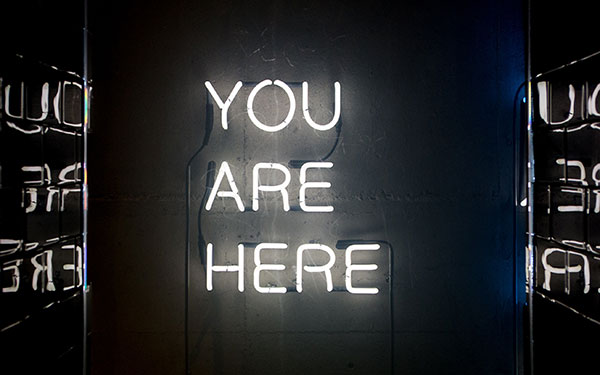 When people visit Arts, Sciences and Engineering (AS&E) websites, they usually do so with a specific goal in mind. That goal might be something simple, like finding out when walk-in hours for advising are, or more complicated, like deciding whether to join our faculty.
Our purpose is to make attaining that goal, whatever it is, as easy as possible.
As web content creators, our job is to help people accomplish their goals—whatever those may be. Clear navigation is an effective way to help our audience in this regard. In addition to helping users find the information they're looking for on the website or web page, clear navigation also improves search engine optimization (SEO)*. There are several techniques we use to improve navigation. These include:
Using descriptive and accurate titles
A site visitor should get a general idea about the page content just from what the page is called in the navigation.
Less clear: "Getting Started" – There's nothing about this page title or phrase that indicates what the page content is about.
Clearer: "Explore Career Interests" – This more descriptive page title gives the reader a better sense of what they can expect to find on the landing page.
Creating consistency across AS&E sites
Our site visitors tend to look at more than one web page within the University of Rochester's website. Using consistent language and navigation structures across our sites easier to use for visitors and gives University's web pages more cohesion.
Matching top and side navigation
Keeping top and side navigation consistent makes information easier to find and is less jarring to users. It also helps users to orient themselves in your site.
Having consistent side navigation for all pages in a specific section of the website
All navigation items in a section should use the same side navigation and link to internal web pages, pages on other websites, PDFs, or pages with different side navigation. Consistent use of side navigation helps the visitor know where they are in the site and makes navigating between content easier.
*Clear navigation aids SEO by surfacing important search words in navigation titles and headings. As a result, the search engines consider the content to be more relevant to the searcher's request or inquiry.
Ways we can help
Want to improve your site's navigation and SEO but don't know how? Submit a request to AS&E Web Communications. We can help you:
Reorganize pages and content to help make important information more noticeable
Relabel navigation items to improve SEO and clarity
Create a consistent structure between other AS&E departments/offices