Our Staff

Jessica Guzmán-Rea
Assistant Dean for Diversity and Director
Office Location:  305D Douglass Commons
Phone:  (585) 275-5678
Dr. Jessica Guzmán-Rea is the Assistant Dean for Diversity and the director of the Paul J. Burgett Intercultural Center (BIC) at the University of Rochester. The BIC promotes cultural awareness and engagement, educates on issues of identity, culture, and diversity, and provide avenues for intersection and opportunities for collaboration. In addition, she responds to the bias-related incident reports where she contacts the individuals involved in the report, coordinates a response with an executive team, and communicates with the University community (when appropriate). Dr. Guzmán-Rea also chairs the College Diversity Roundtable (CDR), which is a student-centered task force where campus climate and quality of life issues and/or concerns can be voiced, heard, and acted upon, especially those affecting racial, ethnic and cultural groups on campus. The CDR is also a focal point for diversity discussions, initiatives and best practices. 
Dr. Guzmán-Rea facilitates workshops, trainings, and restorative circles in response to bias-related incidents, but also to educate our campus community. These workshops include topics such as implicit bias, microaggressions, understanding privilege, allyship, creating an inclusive environment, Safe Zone, and practicing cultural humility, just to name a few. Dr. Guzmán-Rea enjoys facilitating these conversations because she gets to watch folks explore how they self-identify and learn new ways to express themselves authentically. She believes that in order to cultivate global citizens, we need to have open and honest dialogue with each other and with folks that differ from us. 
Dr. Guzmán-Rea obtained her Doctorate of Education in Higher Education from the Warner School of Education at the University of Rochester and is a Licensed Master Social Worker. Dr. Guzmán-Rea received her Masters of Science in Social Work from Columbia University and her Bachelors of Arts in Sociology and Spanish from Case Western Reserve University. Dr. Guzmán-Rea has taught undergraduate courses at the University of Rochester and the University of Maryland, Baltimore County. She has also taught graduate courses as an adjunct faculty at the Warner School of Education, Walden University, and the University of Maryland, Baltimore County.
For more information, please visit: www.linkedin.com/in/drjessicaguzmanrea 
To schedule an appointment with Dr. Jessica Guzman-Rea visit: https://calendly.com/drguzmanrea
Pronouns: She/her/hers
Col Raimond
LGBTQ Coordinator and Staff Ombudsperson
Col Raimond is a lifelong Rochesterian who was a practicing trademark attorney before joining the University of Rochester. Col earned their Juris Doctor from the University at Buffalo Law School and their Bachelor's of Science in Criminal Justice from the College at Brockport. As an attorney, Col focused their pro bono practice on assisting transgender and gender expansive folks to obtain name changes. 
Col is passionate about educating allies and working to create an environment that allows all people to live their lives safely, happily, and authentically. As part of the team at the Paul J. Burgett Intercultural Center, Col is excited to work with the future members and leaders of the LGBTQ community.
To schedule an appointment with Col Raimond visit: https://calendly.com/col-raimond
Pronouns: he/she/they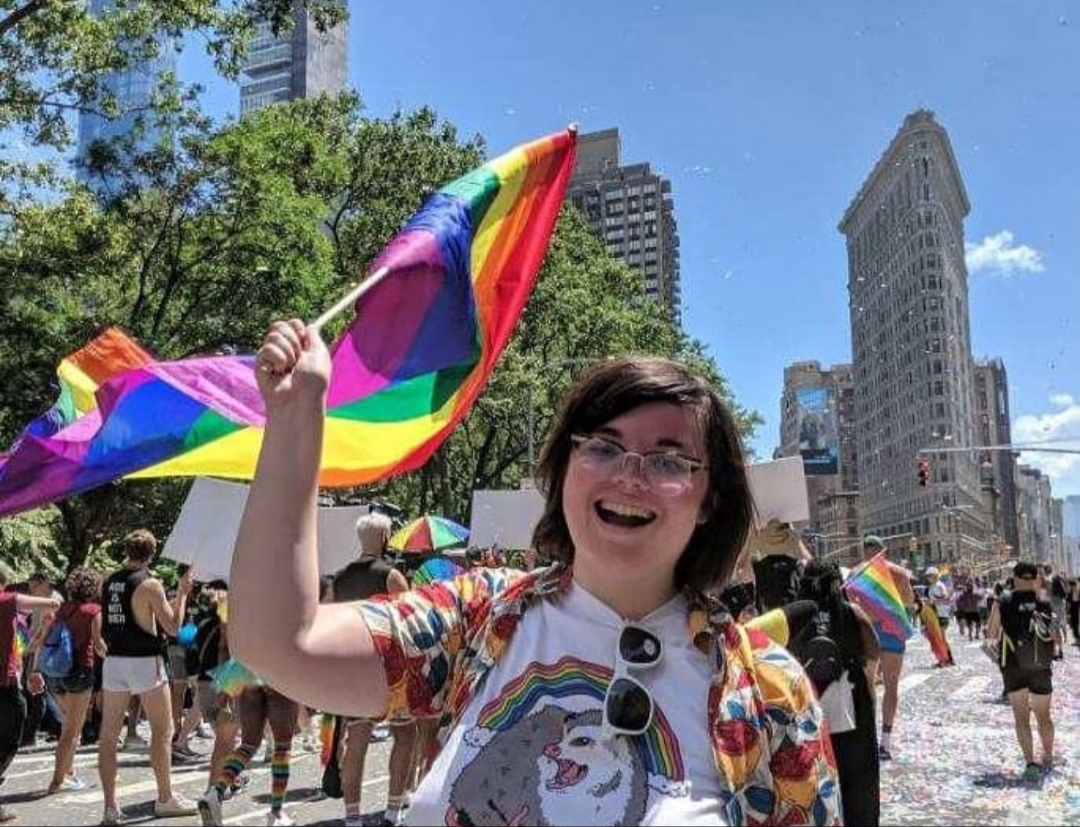 Jessica Bansbach
she/her/hers
Graduate Assistant Intern
Jessica Bansbach is a first-year graduate student in the Warner School of Education's mental health counseling program. She earned her Bachelor's in Psychology and minor in Women and Gender Studies at SUNY Geneseo in 2020. Jessica has an avid interest in queer-affirming and intersectional-feminist counseling, recognizing the impact of social identity and its role in shaping mental health. She has also worked for the YWCA of Rochester and Monroe county through AmeriCorp, a year-long federal program that facilitates local community service. Through here, she has adopted the principle of trauma-informed care and strives to create a challenging but safe learning setting within BIC. She is a certified Safe Zone trainer, and was once a poetry contributor for "The Empty Closet".
Outside of BIC, Jessica enjoys reading, submitting poetry to zines, video games, and spending quality time with her three cats - Elodie, Sapphire, and Adora."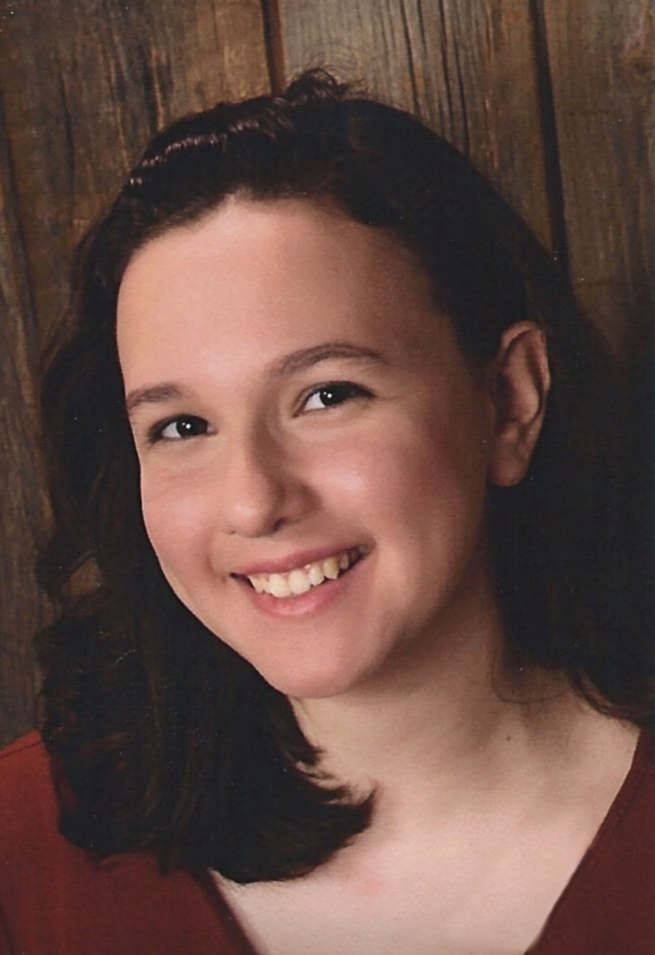 Hannah Witkin
she/her/hers
Senior Program Assistant
Hannah Witkin is a first-year from Elkridge, Maryland with plans to major in Political Science and Philosophy. She is especially passionate about supporting and advocating for immigrant communities and LGBTQ+ folks. At the BIC, she hopes to help facilitate a safe and inclusive space where diverse perspectives can shine. Hannah also enjoys being a drummer, journaling, and telling important stories through theatre.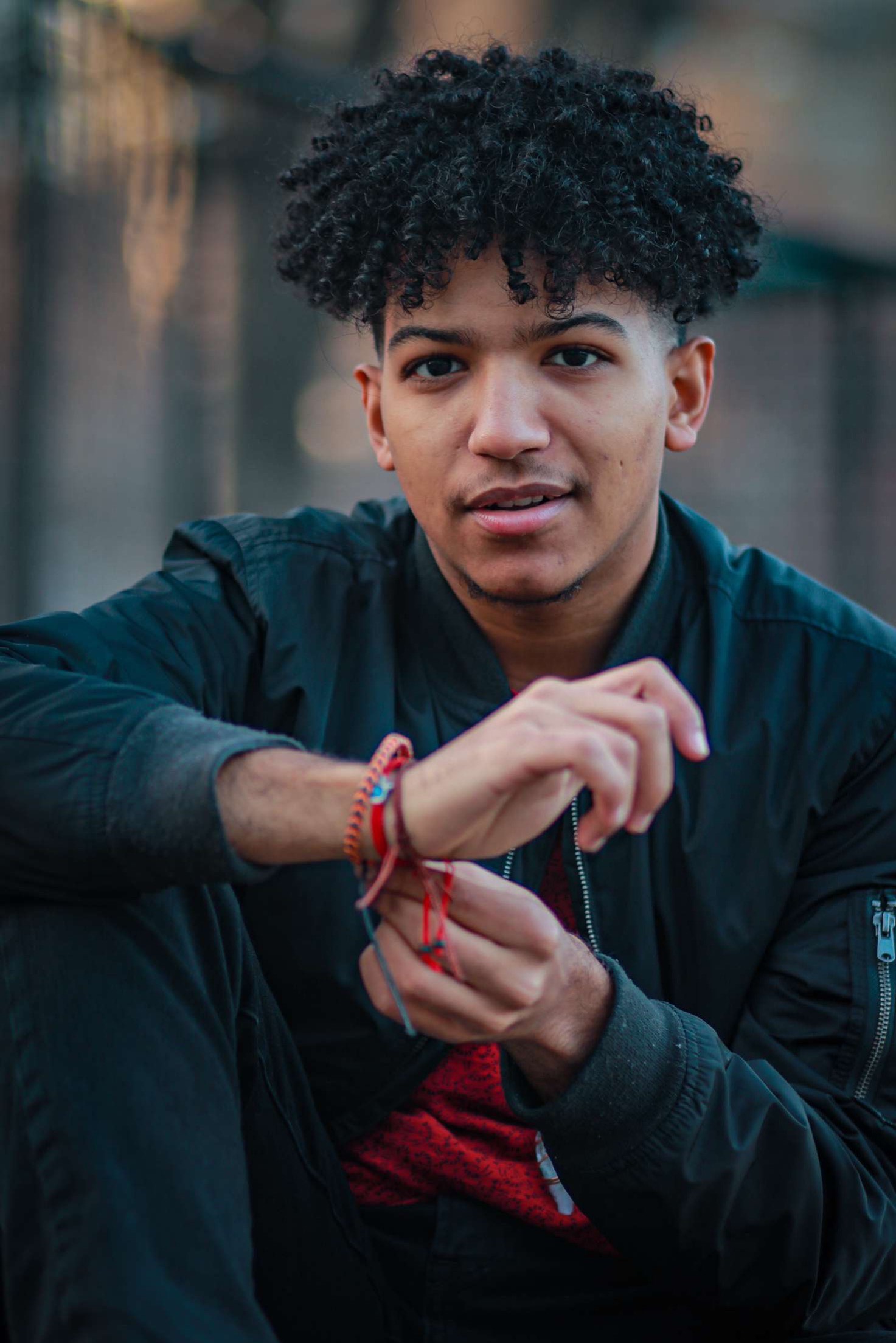 Elvis Vasquez
he/him/his
Senior Program Assistant
Elvis Vasquez is a sophomore studying Computer Science. He is an Afro-Dominican from The Bronx, NY. Elvis is passionate about advocating for the intersectionalities of the Latinx community. Through the Intercultural Center he hopes to educate campus faculty and students about experiences and privileges they might not be aware of.
Outside of BIC, Elvis is the President of No Disclaimers, the oratory performing arts club at the University, where he hosts open mics and creates safe spaces for self-expression. He is also the Salsita Advisor for Salsa where he promotes leadership amongst first year students interested in spreading Latinx culture around campus. You can catch him in meetings all around campus from SHPE to Womanist to Pride.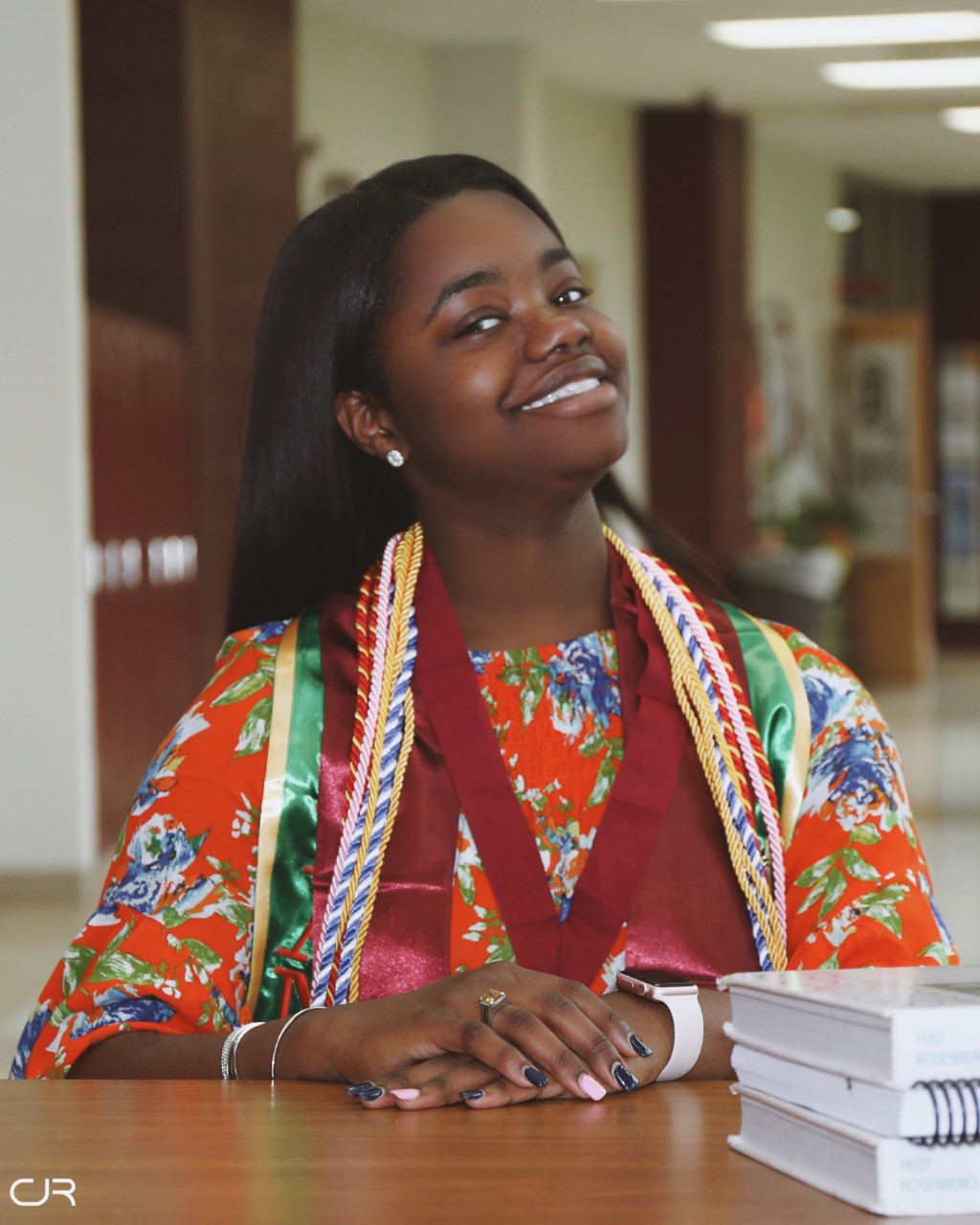 Dominique Moody
she/her/hers
Senior Program Assistant
Dominique Moody is a sophomore majoring in Spanish, and double minoring in Accounting and Legal Studies. She is from Blytheville, Arkansas and loves being from the South. Being Black and having first-hand experience on the Black experience, Dominique hopes to educate everyone that she can on race relations, being an ally, and making the conversation of race, normal.
In addition to being a Program Assistant, Dominique is also the Web Coordinator for Douglass Leadership House. In her spare time, she enjoys practicing Spanish, traveling, and writing poetry.
Chelsea Rodriguez
she/her/hers
Program Assistant
Chelsea Rodriguez is a junior studying Optical Engineering. She is a proud Dominican and Puerto Rican from NYC. Chelsea is especially outspoken about the concerns of individuals who grew up similarly to her - raised by immigrant parents who often struggled to adapt. With the BIC, Chelsea hopes to educate individuals on the intersectionalities of the latin & LGBTQ+ community, whilst learning from others who are able to offer additional insight. 
Outside of the BIC, Chelsea is a member of the 2019 ECO class and works closely with OMSA. She is also a D'lion for first years in Susan B. Anthony Hall and attends late night Soca and Salsa meetings during her free time. Aside from academics and clubs, Chelsea enjoys writing and going to the gym.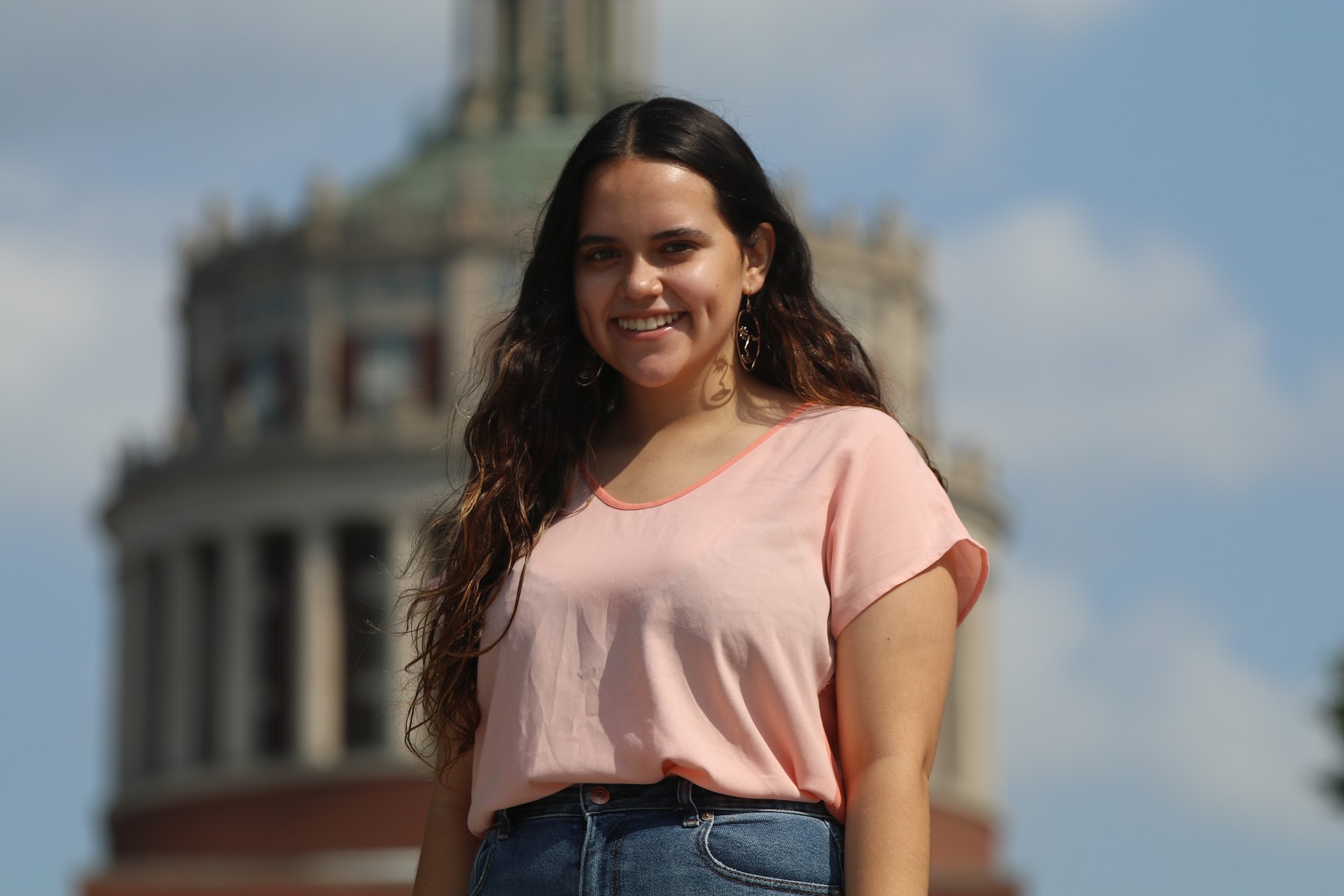 Kerimar Nadal
she/her/hers
Program Assistant
Kerimar Nadal is a Senior double majoring in Political Science and Psychology with a minor in Legal Studies. Kerimar was born and raised in Bayamon, Puerto Rico. Kerimar is passionate about creating safe spaces for people to express themselves; and finds that this space is rare yet necessary in the society we live in today. Kerimar hopes to attend Law School next year and work with nonprofits in policy reform.
Outside of academics, Kerimar was part of the founding committee for the Pre-Law Society; which she currently preside, because she saw all these students who shared a passion but didn't have a space for all to come together. The Pre-Law Society now hosts multiple events that prepare students for Law School as well as weekly LSAT study hours to encourage our members to study.
Kerimar also the President of the Student Programming Board where she gets to plan, organize, and execute different events like Friday Night Live, Not UR Average Mondays, and Community Weekends for the student body to enjoy.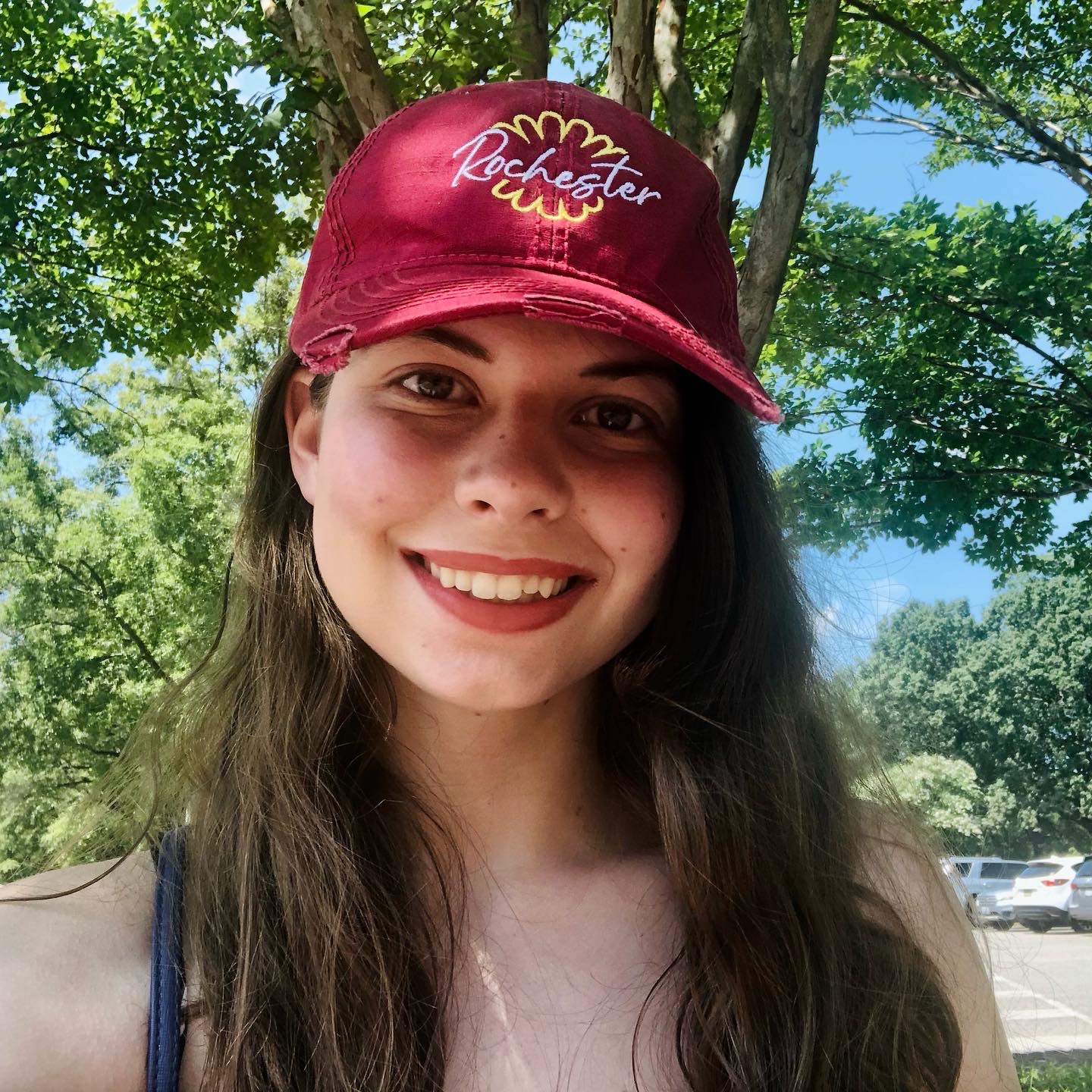 Arianna Gundlach
she/her/hers
Program Assistant
Arianna Gundlach is a junior majoring in creative writing with an interest in public health as a minor. She is a military dependent and therefore doesn't have one place she calls home. At one point or another home was California, Croatia, England, Russia, and now her family resides in Fairfax, Virginia. Arianna is passionate about connecting military dependents, spouses, and siblings on campus as well as advocating for students with anxiety and students entering UR as a minor (since she herself was one). At the BIC she hopes to create and add to programs with these students in mind. 
Besides being a new program assistant, Arianna is a peer health advocate intern, a staff writer for the Campus Times, a vocalist for NJR, and a new writer for Her Campus.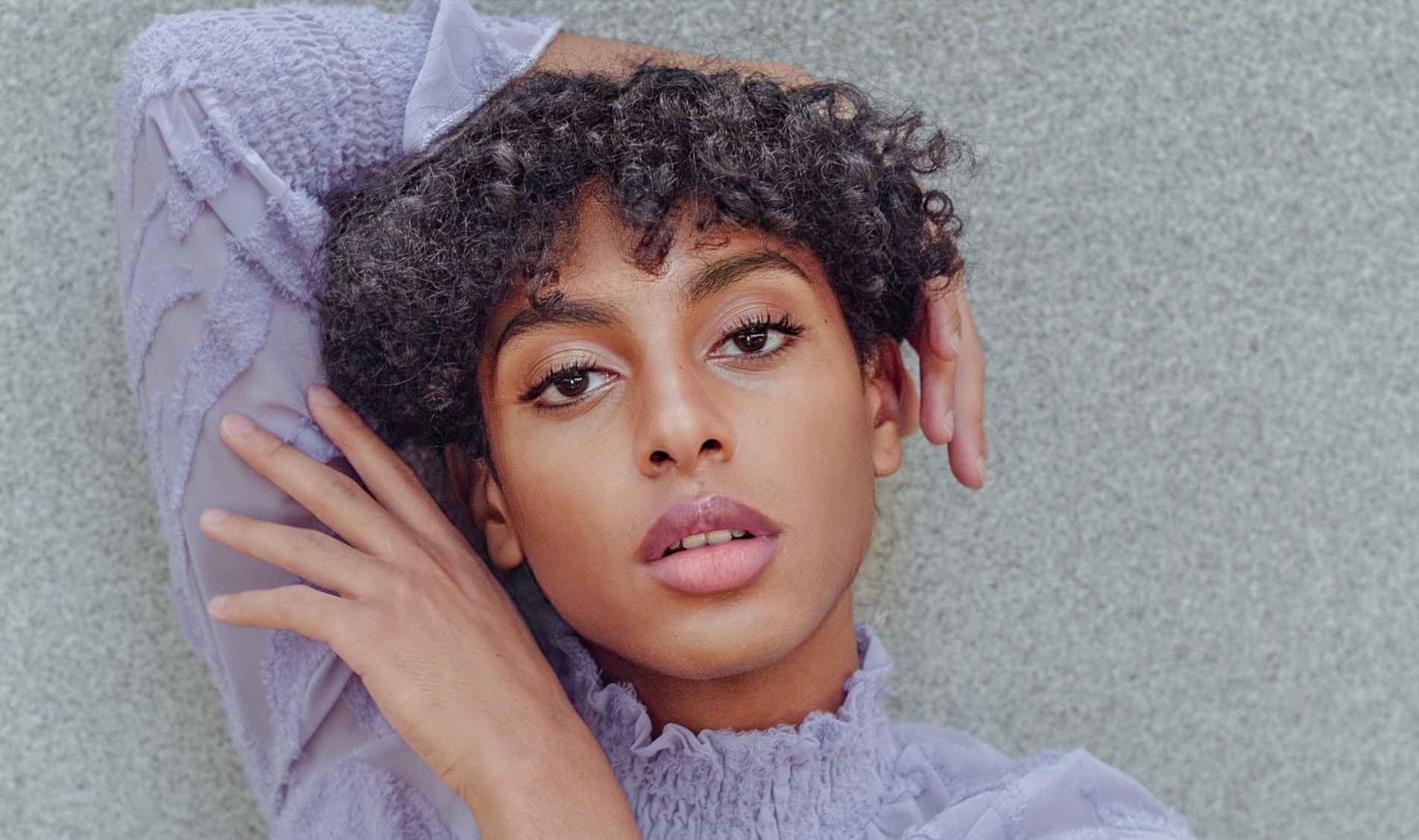 Flora Roman
Program Assistant
Flora Roman is a junior from Scranton, Pennsylvania that is double majoring in psychology as well as gender, sexuality, and women's studies. Flora is passionate about advocating for LGBTQ+ rights and is the current Pride Network President. By working at the BIC, Flora hopes to spread love and kindness throughout the entirety of the campus, while also being a support system to any individuals or groups that may need it. In Flora's spare time, she is probably having a picnic or frolicking in the grass.
Pronouns: She/They