---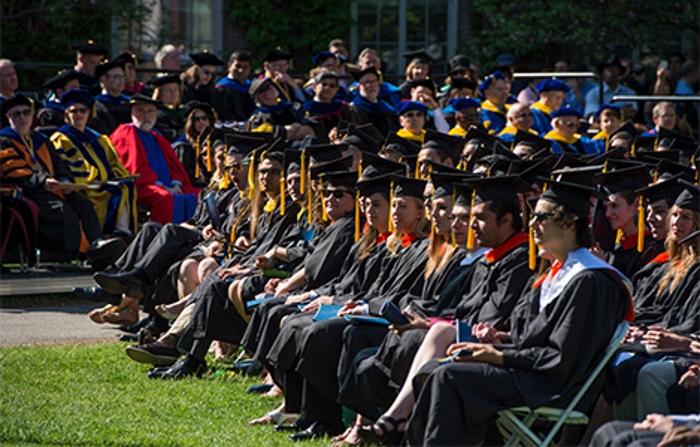 Commencement
Sunday, May 19, 2019
Arts, Sciences and Engineering will hold its annual Commencement ceremony on the River Campus Eastman Quadrangle, beginning at 9 a.m. on Sunday, May 19. During this ceremony degrees will be conferred for all bachelor's candidates. Individual diplomas are presented at the Departmental Diploma Ceremonies.
Learn More
---
---
29,573
Help Desk Tasks
During the 2018-2019 academic year, Event and Classroom Management's Help Desk has performed 29,573 tasks, with more added every day.
15
minutes
From initial contact to in person consult, we can usually get a technician to you and have you up and running in 15 minutes.
---
Want more information about Event and Classroom Management? Contact us.
---