Get Involved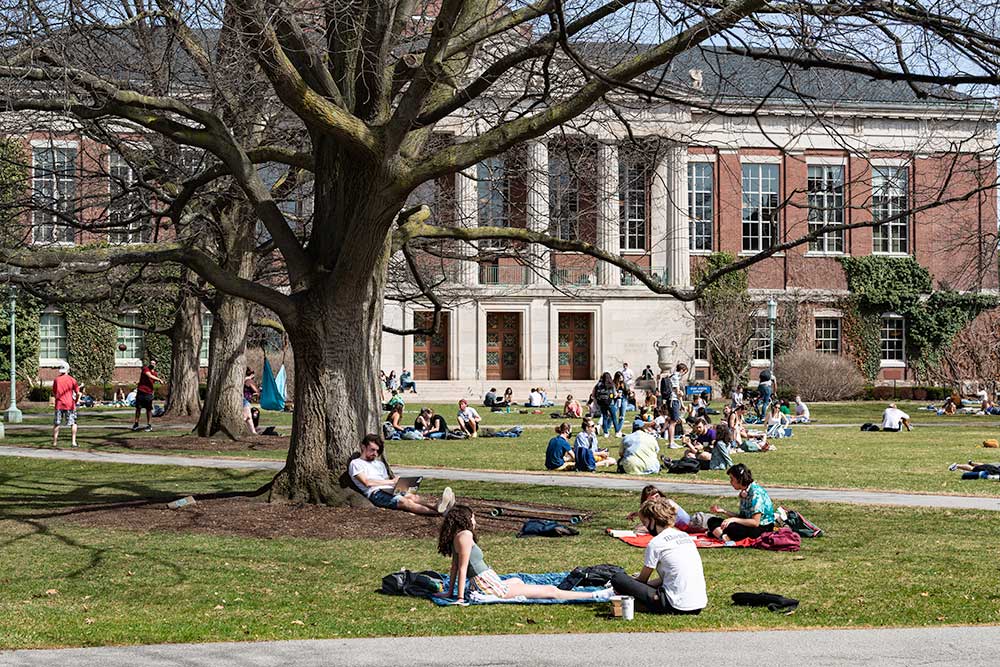 Getting involved on campus, connecting with your community here at the University of Rochester, and socializing outside your department can be a very rewarding part of your graduate school experience. There are many ways to get involved and build your network while also focusing on your research and academic pursuits.
Programs and Events for Graduate Students
A variety of events and programs are hosted throughout the year just for graduate students. Graduate Education and Postdoctoral Affairs (GEPA) office hosts a variety of events and programs including Graduate Research Day, the Graduate Research Symposium, and peer networking and social events throughout the year to provide opportunities to socialize, build your network, and enhance career readiness. The "GEPA Connection" newsletter and the GEPA Events Calendar will feature many of these ranging from social events to support groups.
Many other offices and student groups host programs and events for Arts, Sciences & Engineering (AS&E) graduate students too. We encourage you to follow the AS&E GEPA office on Instagram and Facebook, and periodically check the University and CCC calendars for more events and information.
Join a Graduate Student Group
Student groups and organizations are a great way to expand your social circle and enhance your University of Rochester experience. Consider joining as a member or enhance your leadership skills and career readiness competencies by becoming an officer. The Campus Community Connection (CCC) platform is the best way to get involved with student organizations on campus. Within the CCC you can:
Join and discover student groups and events
Track your involvement
Connect with the University of Rochester community.
Check out more information on the AS&E Graduate Student Groups including the Graduate Student Association on the student group page. Also, look for information on the "Graduate Activities Fair" hosted each fall semester to meet student leaders and connect with their organizations.
Connect with Alumni
University of Rochester alumni can be found around the world. Discover opportunities to get involved and make connections through the Alumni Relations Office. Their office and GEPA host events and initiatives to help you stay connected with friends and colleagues, network with alumni, and keep you updated with the news and resources.
Students and alumni of the University of Rochester have access to academic and professional resources, networking, and opportunities for career development through the Meliora Collective. Make use of their mentorship program and develop yourself professionally by making connections and building a network with others in the University of Rochester community.
Greater Rochester Community
Students can also get engaged in the greater Rochester community, by volunteering to make a difference in and near Rochester—Volunteer Match and the City of Rochester pages are good sites to help you get started.
Athletics and Recreation
There are a variety of opportunities for AS&E graduate students interested in athletics and fitness to get involved at Rochester. Graduate students can participate in some Club Sports as practice players or get involved in University Intramurals. Full-time graduate students also have free access to facilities at the Goergen Athletic Center year-round!