Graduate Research Symposium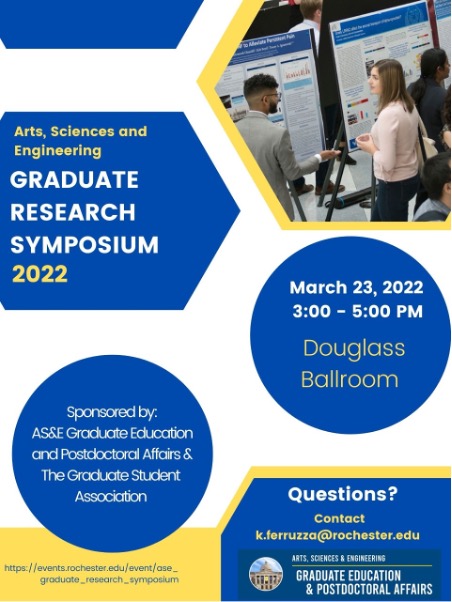 The Office of Graduate Education and Postdoctoral Affairs (GEPA) in Arts, Sciences & Engineering (AS&E) and the Graduate Student Association (GSA) presents:
AS&E Graduate Research Symposium
Wednesday, March 23, 2022
3–5 p.m.
Feldman Ballroom, Douglass Commons

The research symposium will feature a poster session and monetary awards for selected posters. We are looking to showcase the incredible research by graduate students across the disciplines, including master's and PhD candidates, in AS&E.
All graduate students in AS&E are invited to submit an abstract to be considered for the poster session. If you have something of your own to share with your colleagues—a thesis proposal, new research finding, or independent study—please consider submitting an abstract by 2/14/22. Accepted abstracts will be invited to present a 3' x 4' poster at the symposium.
Awards
Posters presented at the symposium will be eligible for one of several $300 cash prizes. AS&E faculty judges will select the best posters (and presentations) as part of the poster sessions. There will be individual prizes for the best poster in the humanities, natural sciences, social sciences, and engineering.
To help prepare students for the symposium, the GEPA office will be sponsoring the following pre-symposium workshops/events:
Poster Session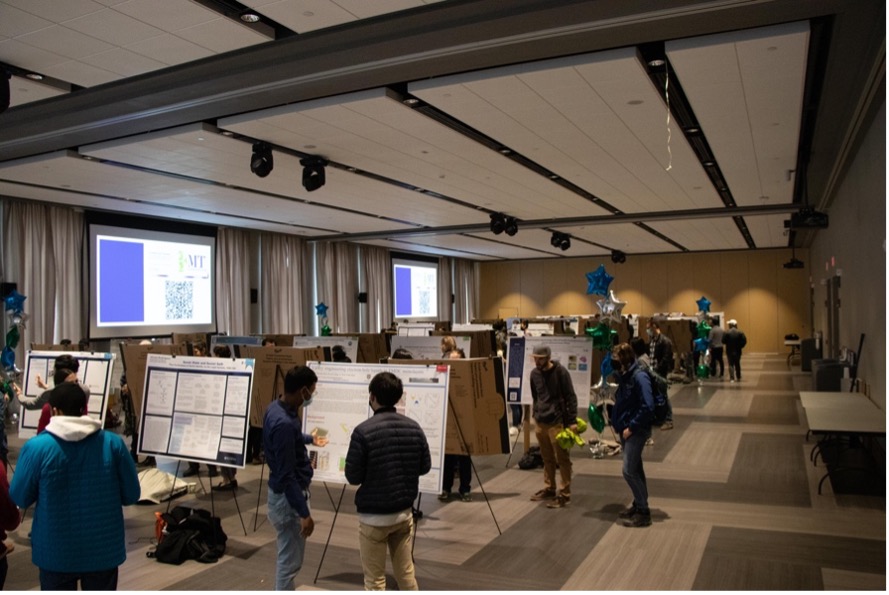 Over 50 AS&E students across all AS&E disciplines participated in the event. Best Poster winners for 2022 were:
Claire Becker, history:  "Estas Cuentas Estuvieró en el Cielo": Franciscan Nuns, Miraculous Relics, and Experiential Knowledge in the Early Modern World
Maria Castaño, evolutionary biology:  Is Evolution Predictable? A Comparison Between Parallel Hybrid Zones of the Same Subspecies Pair and Its Implications for Reproductive Isolation (Flame-rumped Tanager; Colombia)
Karen Gilbert, psychology:  Feeling Poor or Feeling Poorer: Comparing Subjective Measures of Economic Status in Predicting Health and Well-Being
Brandon Ruszala, biomedical engineering:  Injecting Arbitrary Instructions into Anterior Parietal Cortex with Low-Amplitude Intracortical Microstimulation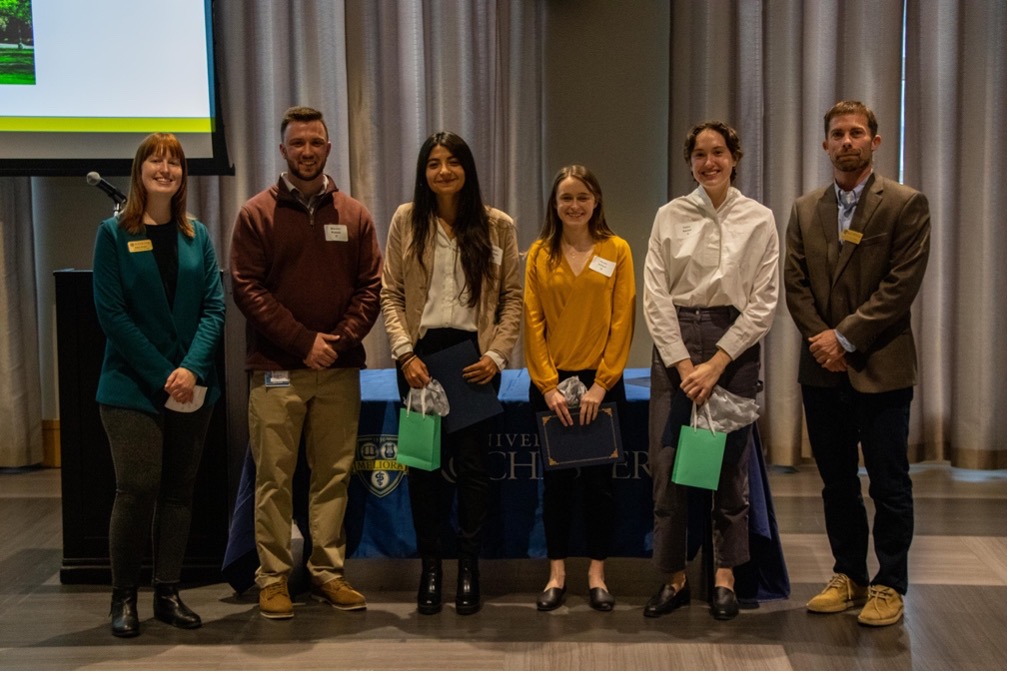 Congratulations to the winners this year and thank you to all the students who participated!
Nick Vamivakas, Dean of Graduate Education and Postdoctoral Affairs
Kris Lantzky-Eaton, Assistant Dean of Graduate Education and Postdoctoral Affairs
Katie Ferruzza, Assistant Director of Student Services
Jon Herington, Assistant Director of Academic Affairs