Graduate Research Symposium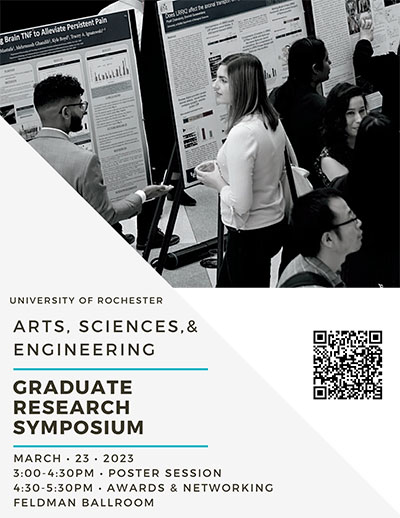 The Office of Graduate Education and Postdoctoral Affairs (GEPA) in Arts, Sciences & Engineering (AS&E), the Office of Alumni Relations and Constituent Engagement, and the Graduate Student Association (GSA) presents:
AS&E Graduate Research Symposium
Thursday, March 23, 2023
Feldman Ballroom, Douglass Commons

3-4:30 p.m. Poster Session
4:30-5:30 p.m. Awards and Networking Reception

The research symposium will feature a poster session with monetary awards for selected posters followed by an awards ceremony and networking reception. The intent of the symposium is to showcase the incredible research by graduate students across the disciplines, including master's and PhD candidates, in AS&E and celebrate their work.
All graduate students in AS&E have been invited to submit an abstract to be considered for the poster session. This year we have over 70 AS&E graduate students participating in the poster session. To view abstracts and event program with participant names, click the links below.
Poster Session and Awards
We invite all students, faculty, staff, and alumni of the University of Rochester community to attend the event and view the incredible work being presented by graduate students.
Posters presented at the symposium will be eligible for one of several $300 cash prizes. AS&E faculty and staff judges will select the best posters (and presentations) as part of the poster sessions. There will be individual prizes for the best poster(s) in the humanities, natural sciences, social sciences, and engineering. Winners will be announced during the awards ceremony and networking portion of the event from 4:30-5:30 p.m. on March 23, 2023, in the Feldman Ballroom of Douglass Commons. Coffee, cookies, and appetizers will be served.
Questions about the event and abstract submission process can be directed to Katie Ferruzza, Assistant Director of Student Services at k.ferruzza@rochester.edu.
A Look Back at the 2022 Graduate Research Symposium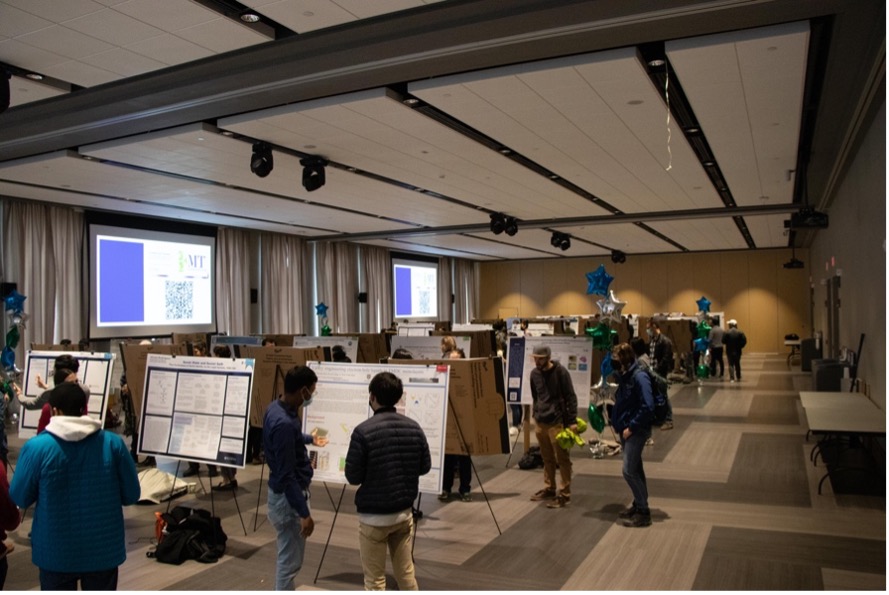 Over 50 AS&E students across all AS&E disciplines participated in the event. Best Poster winners for 2022 were:
Claire Becker, history:  "Estas Cuentas Estuvieró en el Cielo": Franciscan Nuns, Miraculous Relics, and Experiential Knowledge in the Early Modern World
Maria Castaño, evolutionary biology:  Is Evolution Predictable? A Comparison Between Parallel Hybrid Zones of the Same Subspecies Pair and Its Implications for Reproductive Isolation (Flame-rumped Tanager; Colombia)
Karen Gilbert, psychology:  Feeling Poor or Feeling Poorer: Comparing Subjective Measures of Economic Status in Predicting Health and Well-Being
Brandon Ruszala, biomedical engineering:  Injecting Arbitrary Instructions into Anterior Parietal Cortex with Low-Amplitude Intracortical Microstimulation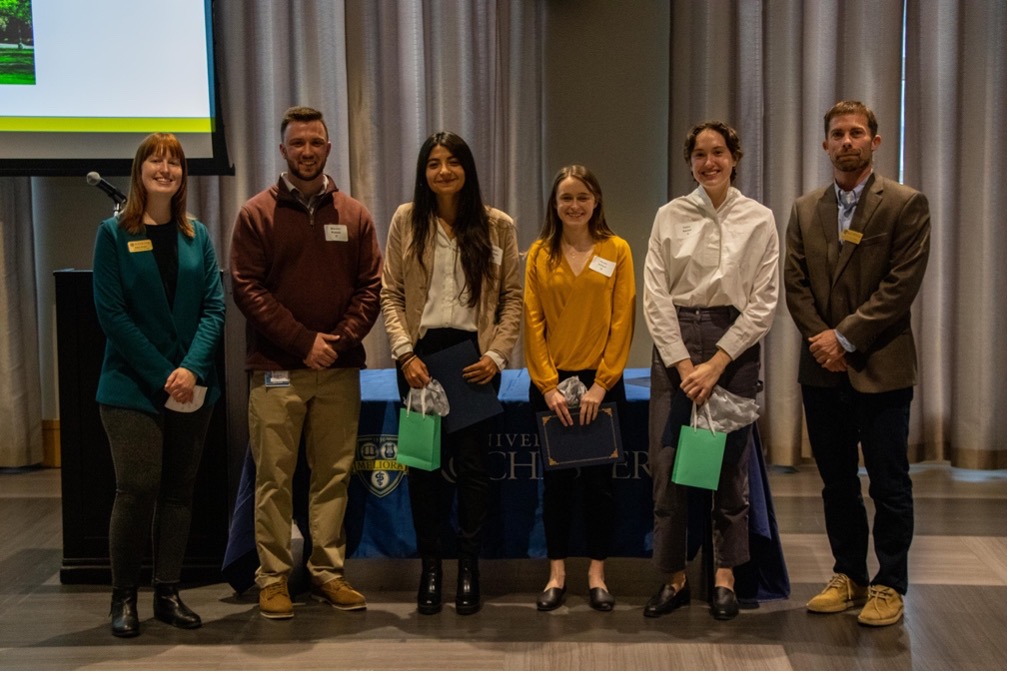 Congratulations to the winners and thank you to all the students who participated!
Nick Vamivakas, Dean of Graduate Education and Postdoctoral Affairs
Kris Lantzky-Eaton, Assistant Dean of Graduate Education and Postdoctoral Affairs
Katie Ferruzza, Assistant Director of Student Services