Go to Your Site
You can navigate to your site in different ways:
If you are looking at your Dashboard, click on the name of your site in the "My Sites" panel
Or, click in the Site Menu, labeled "Go to a Site," at the top left and then select your site in the dropdown
If you have access to more than one site, and you are already in a site, the Site Menu will show the name of the site you are in, and you can click on it to see a list of the other sites that you can select
After you are in your site, you can select a page to preview or edit it.
---
Site Content View. When you go to your site, you'll see a list of all its pages and folders. On large screens, it will be similar to the figure below.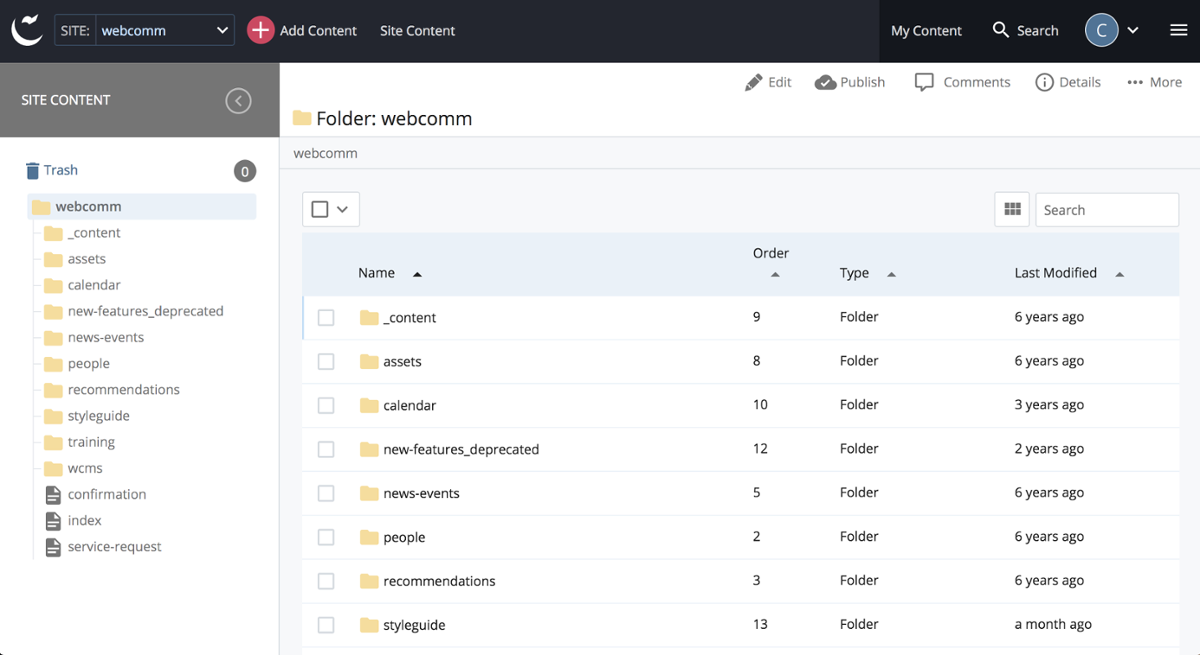 ---
Site Content View. On mobile screens, the list of pages and folders in your site will be similar to the following figure.