Wilson Commons Hours
Notice: Wilson Commons Closed this Summer
Due to several construction projects including the creation of a Campus Information Center, Wilson Commons will close on May 15 for the summer and will reopen in mid-August. Please contact wcsa@rochester.edu with any questions.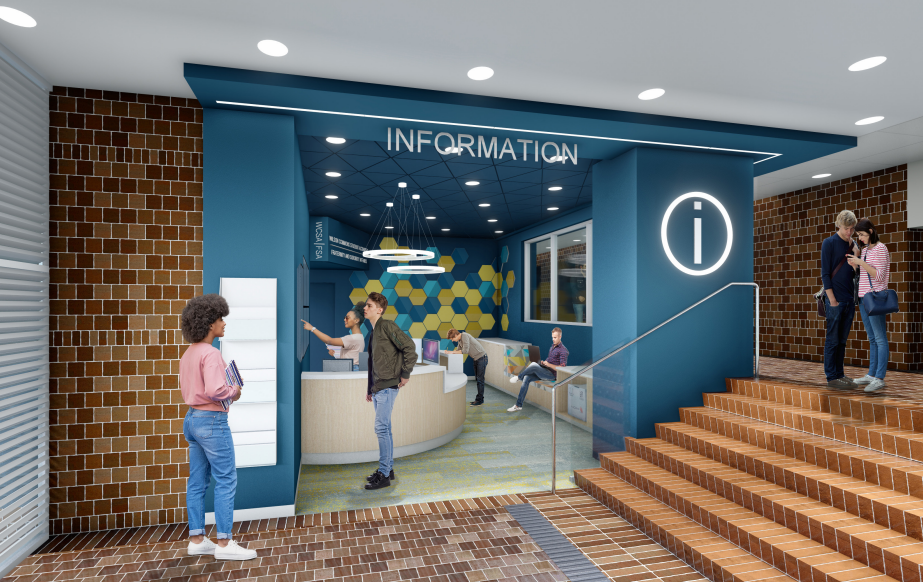 The offices that are located in Wilson Commons will be available via email and phone. Wilson Commons Student Activities will have a desk staffed on the 3rd floor of Genesee Hall during weekday business hours.
The Food Pantry will be accessible this summer by placing an online grocery bag order.
---
May 5 - May 15 2023 Hours
| | Sat 5/6 | Sun 5/7 | Mon 5/8 | Tues 5/9 | Wed 5/10 | Thur 5/11 | Fri 5/12 |
| --- | --- | --- | --- | --- | --- | --- | --- |
| Building Hours | 9 a.m. - Midnight | 9 a.m. - 9 p.m. | 7:30 a.m. - 11 p.m. | 7:30 a.m. - 9 p.m. | 7:30 a.m. - 9 p.m. | 7:30 a.m. - 9 p.m. | 5:15 a.m. - 9 p.m. |
| Common Connection | 10 a.m. - 7 p.m. | 10 a.m. - 7 p.m. | 10 a.m. - 7 p.m. | 10 a.m. - 7 p.m. | 10 a.m. - 7 p.m. | 10 a.m. - 7 p.m. | 10 a.m. - 7 p.m. |
| | Sat 5/13 | Sun 5/14 | Mon 5/15 |
| --- | --- | --- | --- |
| Building Hours | 8 a.m. - 6:30 p.m. | 8 a.m. - 6:30 p.m. | Closed |
| Common Connection | 10 a.m. - 7 p.m. | 10 a.m. - 7 p.m. | 10 a.m. - 7 p.m. |
May 15 through Mid-August 2023

| | Mon | Tue | Wed | Thur | Fri | Sat | Sun |
| --- | --- | --- | --- | --- | --- | --- | --- |
| Building Hours | Closed | Closed | Closed | Closed | Closed | Closed | Closed |