Rochester Traditions
Celebrate the shared experiences of Yellowjackets across generations! Rochester Traditions encompass the activities, events, and programs that embody what makes the University ever better. Most traditions occur annually, but several span the overall Rochester experience!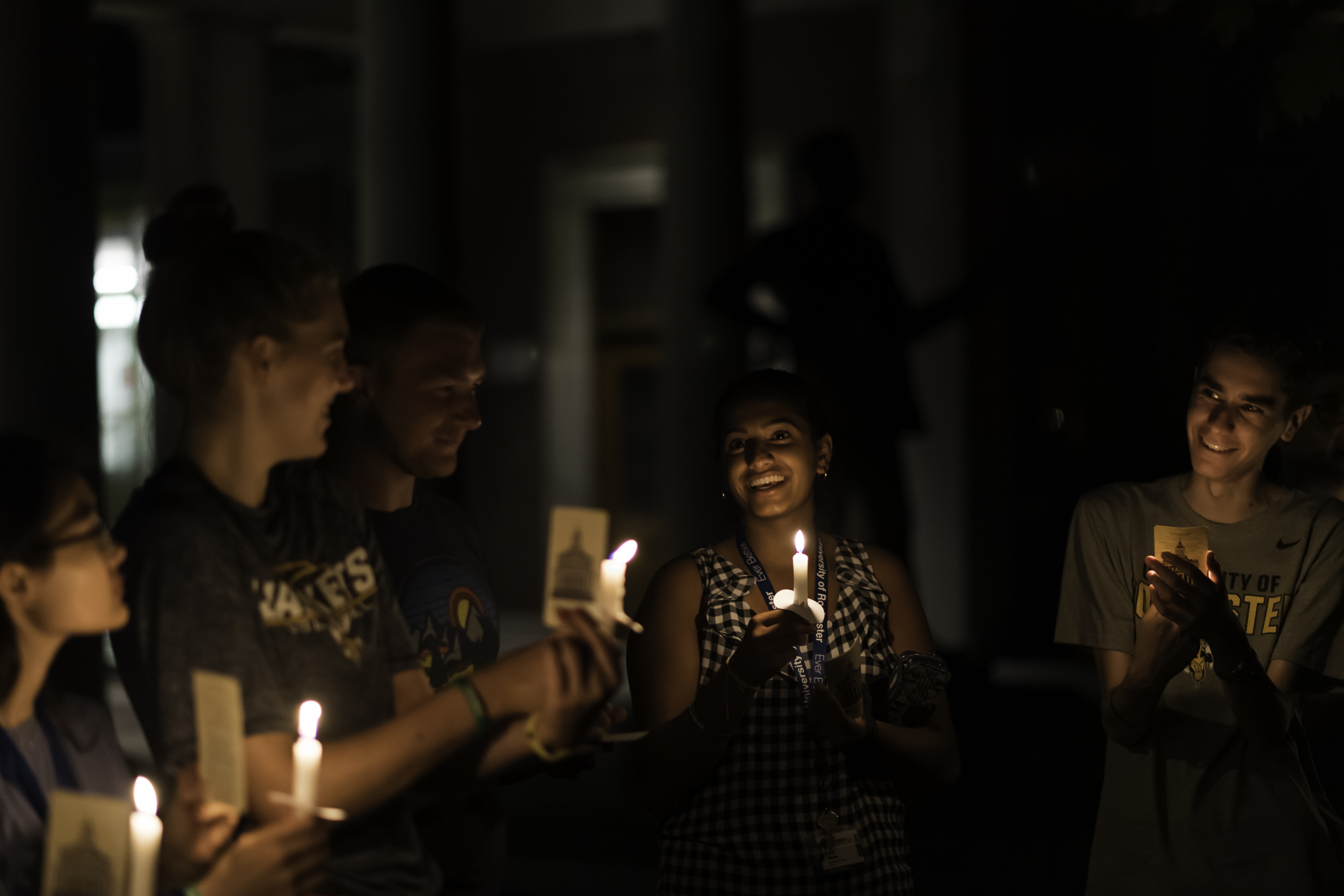 Candlelight Ceremony
Mark the beginning of your lifelong relationship with the University as you join fellow members of the incoming class on Eastman Quad. Beneath the stars and surrounded by candlelight, this first-night tradition is unique, beautiful, and full of rich history.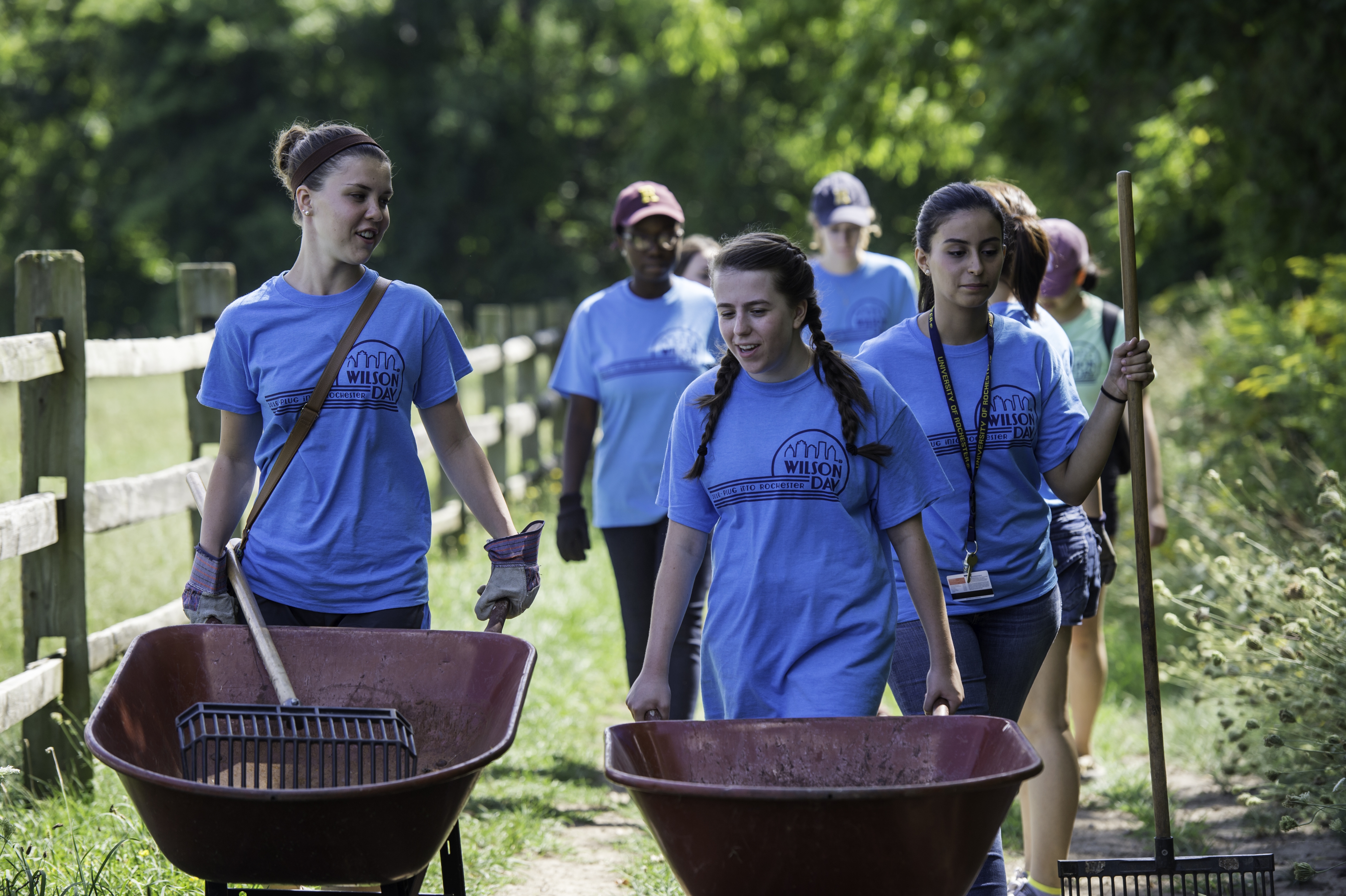 Wilson & George Eastman Day
Get to know the Rochester community through meaningful, personal interactions while building connections! Discover the value of community service as part of your undergraduate experience with a day dedicated towards projects that give back – including painting, gardening, delivering meals, and more.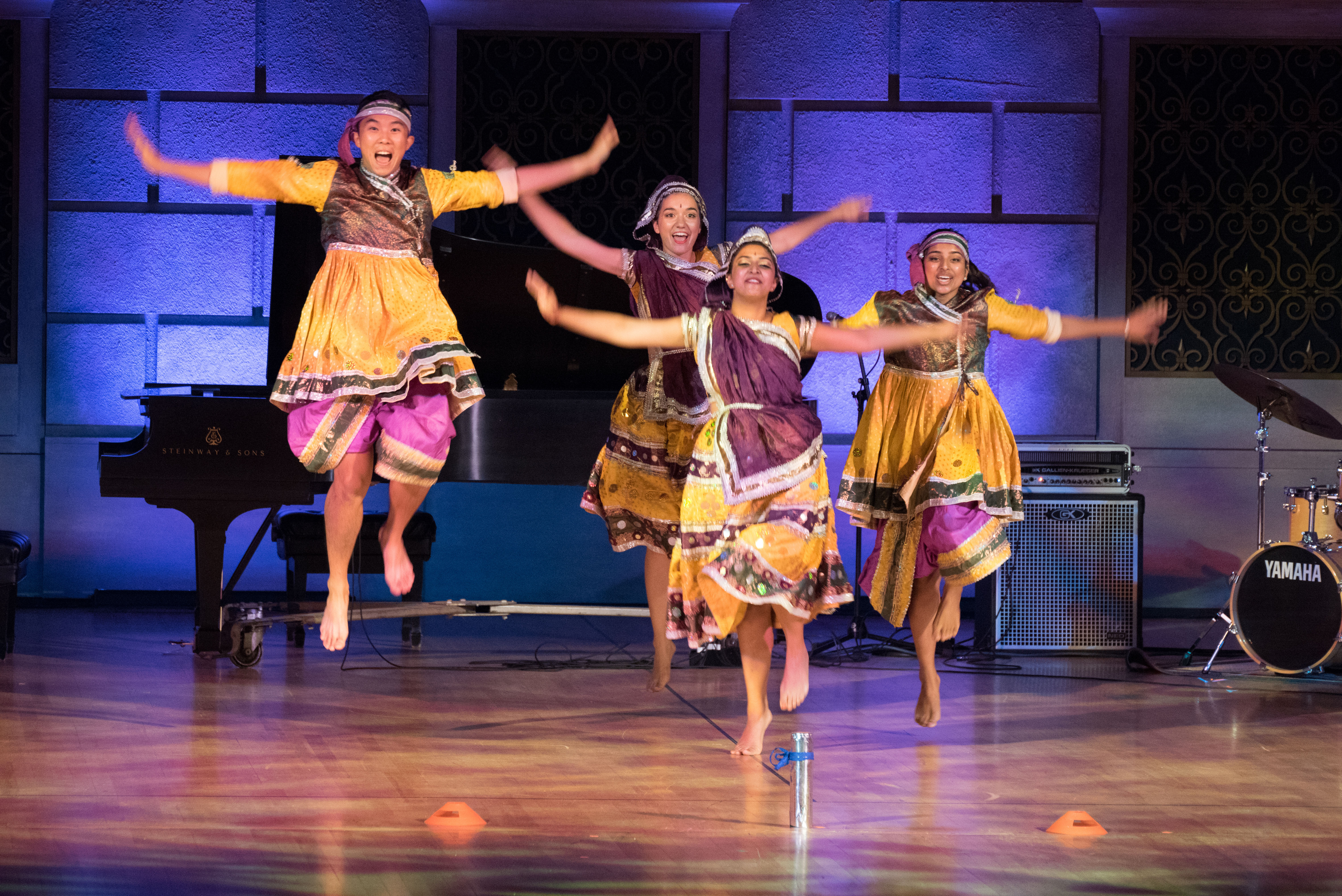 Celebrate the University's global community with an evening of song, dance, poetry, and music from around the world! Bringing together first-year students from the College and Eastman School of Music, this event is a vibrant introduction to campus life beyond the classroom.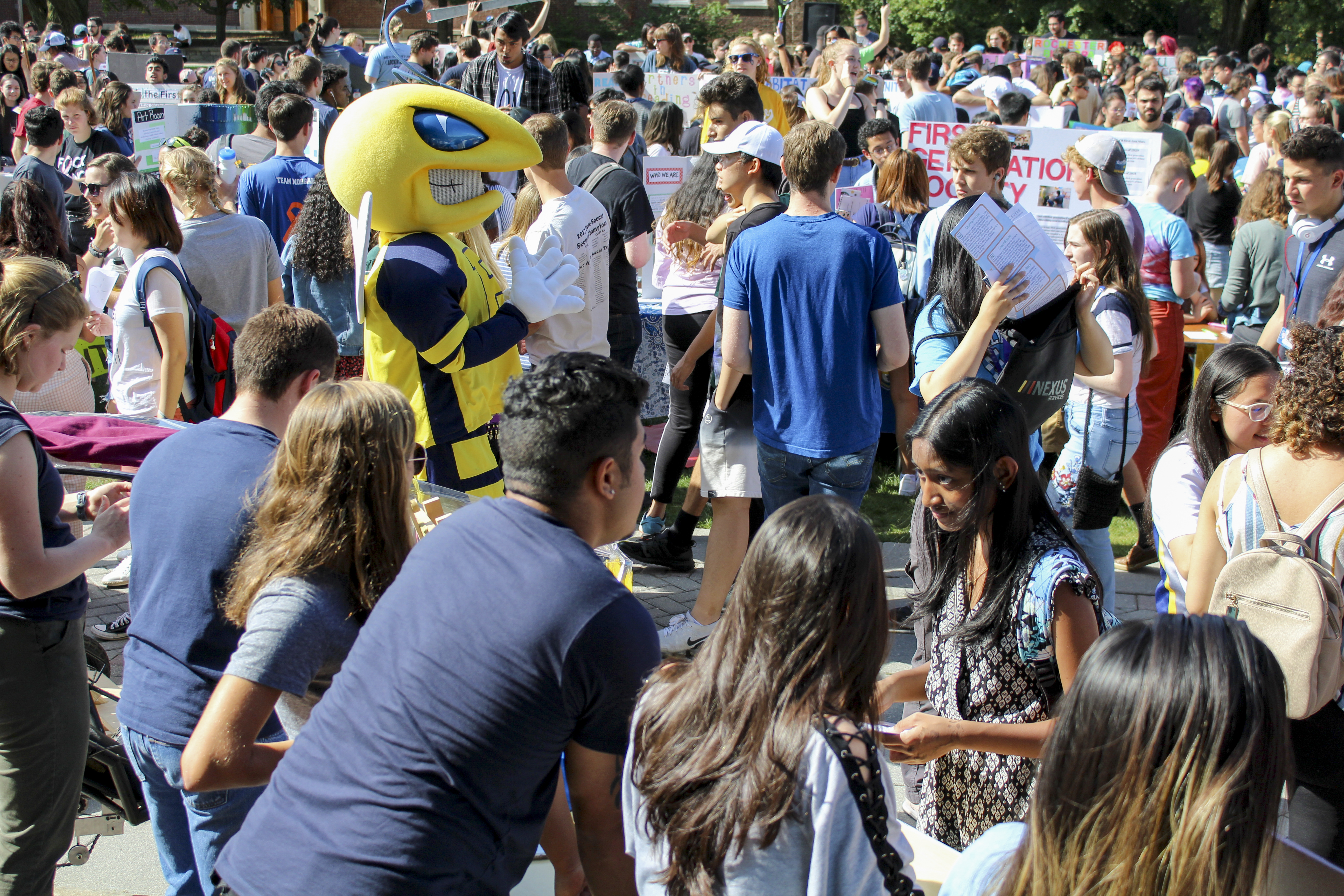 Explore opportunities to connect and engage at the beginning of each semester! Take in live demonstrations and informational displays from over 200 student organizations to learn more about how you can get involved and pursue passions.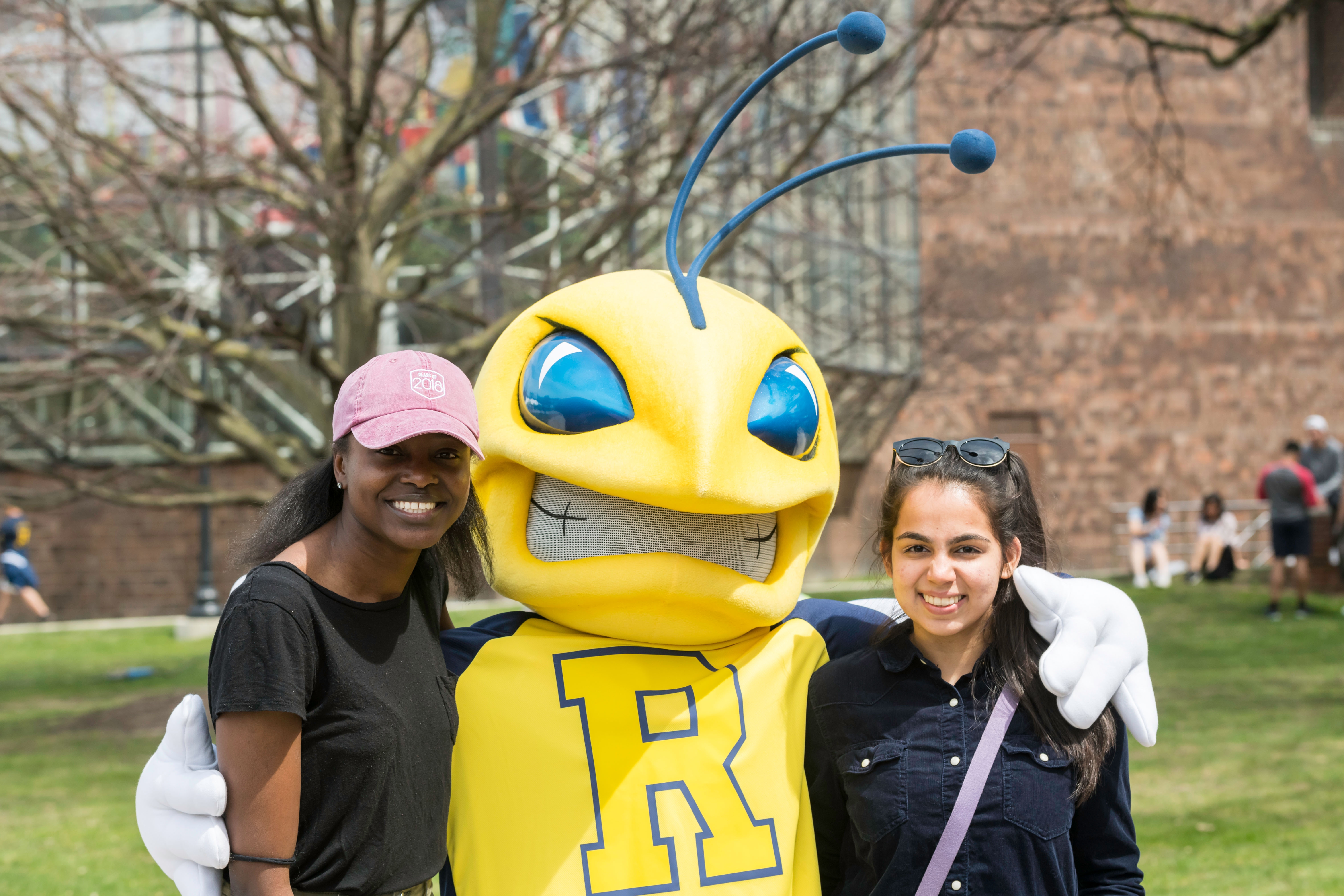 Kick-off the academic year full of school spirit! Festivities start at the famed Activities Fair and continue into a weekend full of giveaways, competitions, carnival games, a luau dinner, live music, and more.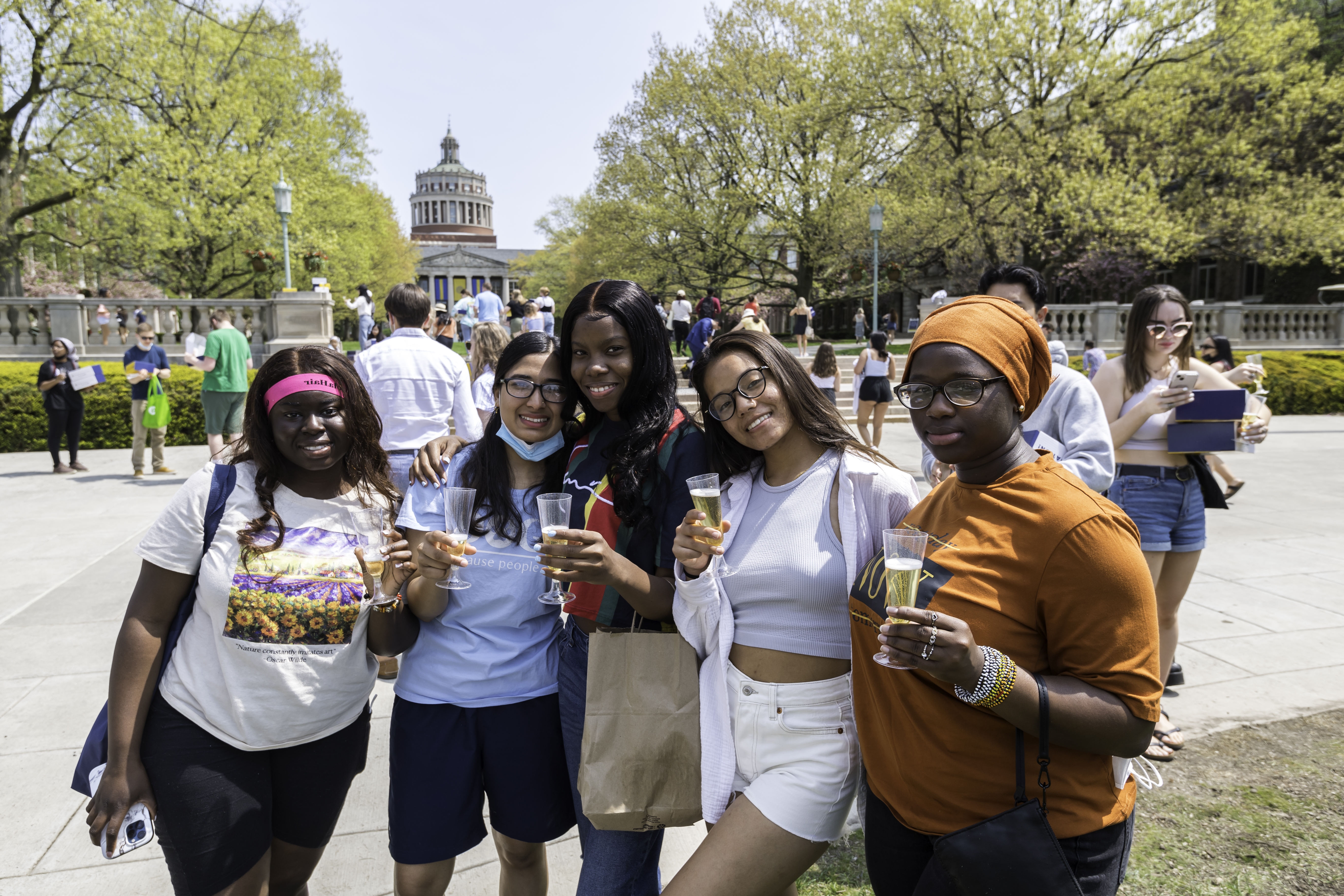 Senior Giving Campaign
What part of the University has been most meaningful to you? Begin making your impact by supporting what impacted you - your favorite student organization, traditions, food pantry, research, scholarships, and more. Every gift at any amount is important.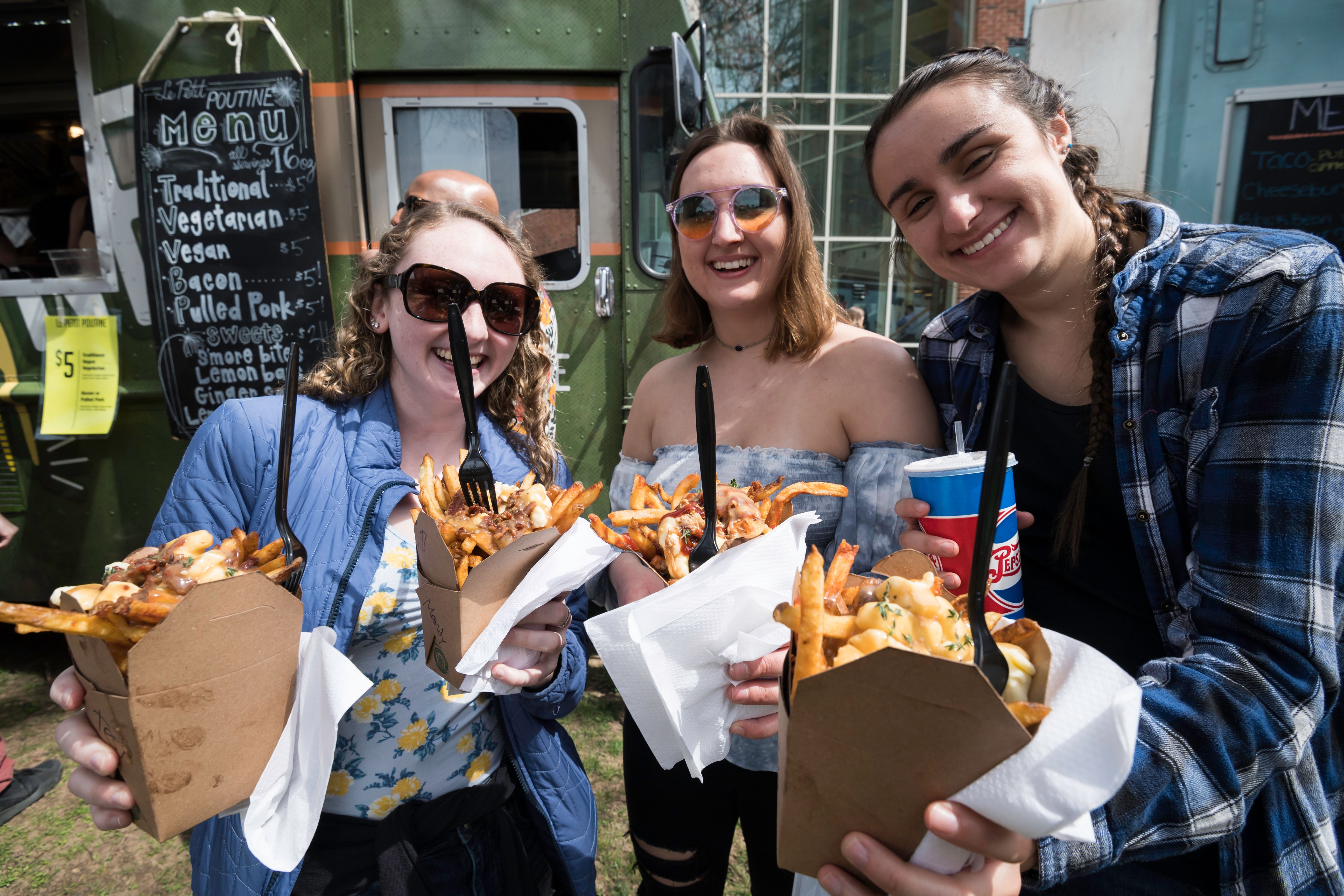 UR Home
Connect with alumni by extending an invitation to return to their "beloved college home" for celebrations during Meliora Weekend. Take a moment to note your love for Rochester and thank those who support the University.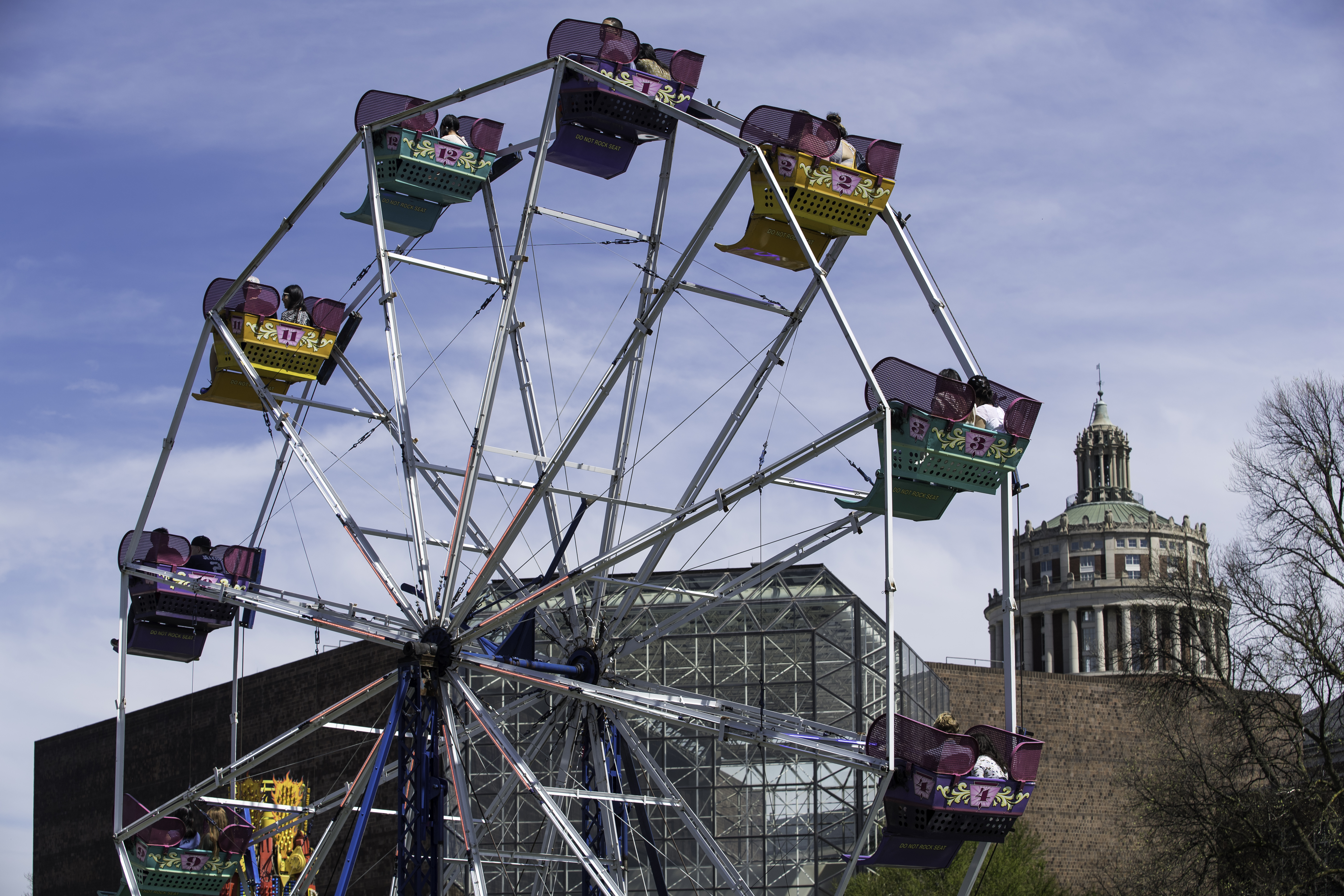 Join in a community-wide celebration bringing together Yellowjackets from around the world, spanning across generations! Show your family and friends around campus, enjoy celebrity entertainment, meet alumni, pick-up limited-edition memorabilia, and so much more.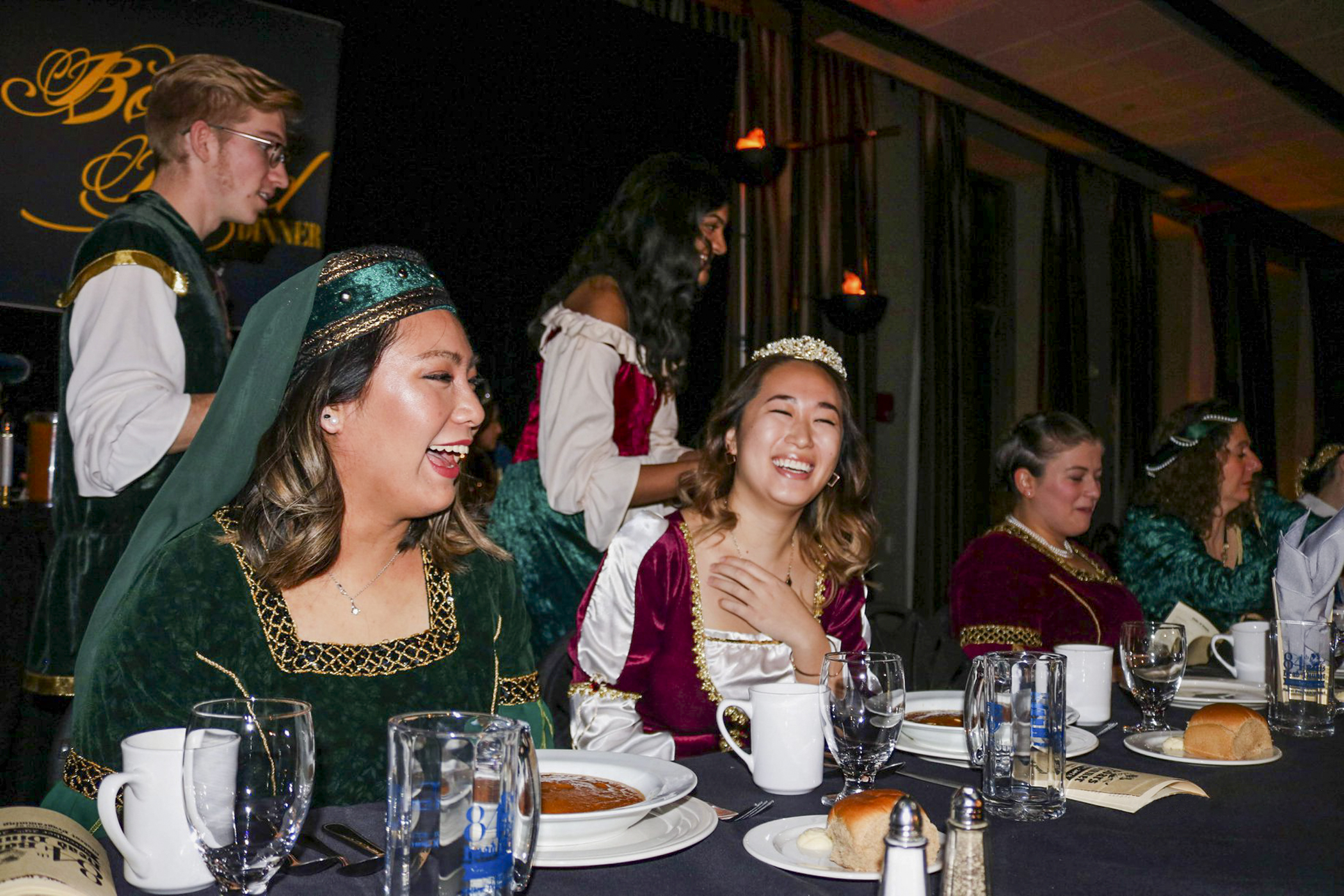 Boar's Head Dinner
Cue the trumpets as we announce the arrival of one of the University's oldest and most beloved traditions! Recall the spirit of medieval dinners, beginning with a procession of royalty featuring student leaders and select administrators clad in the finest regalia. Enjoy performances from student organizations, a bountiful feast, a unique reading of the "Tale of the Boar," and a joyous sing-along.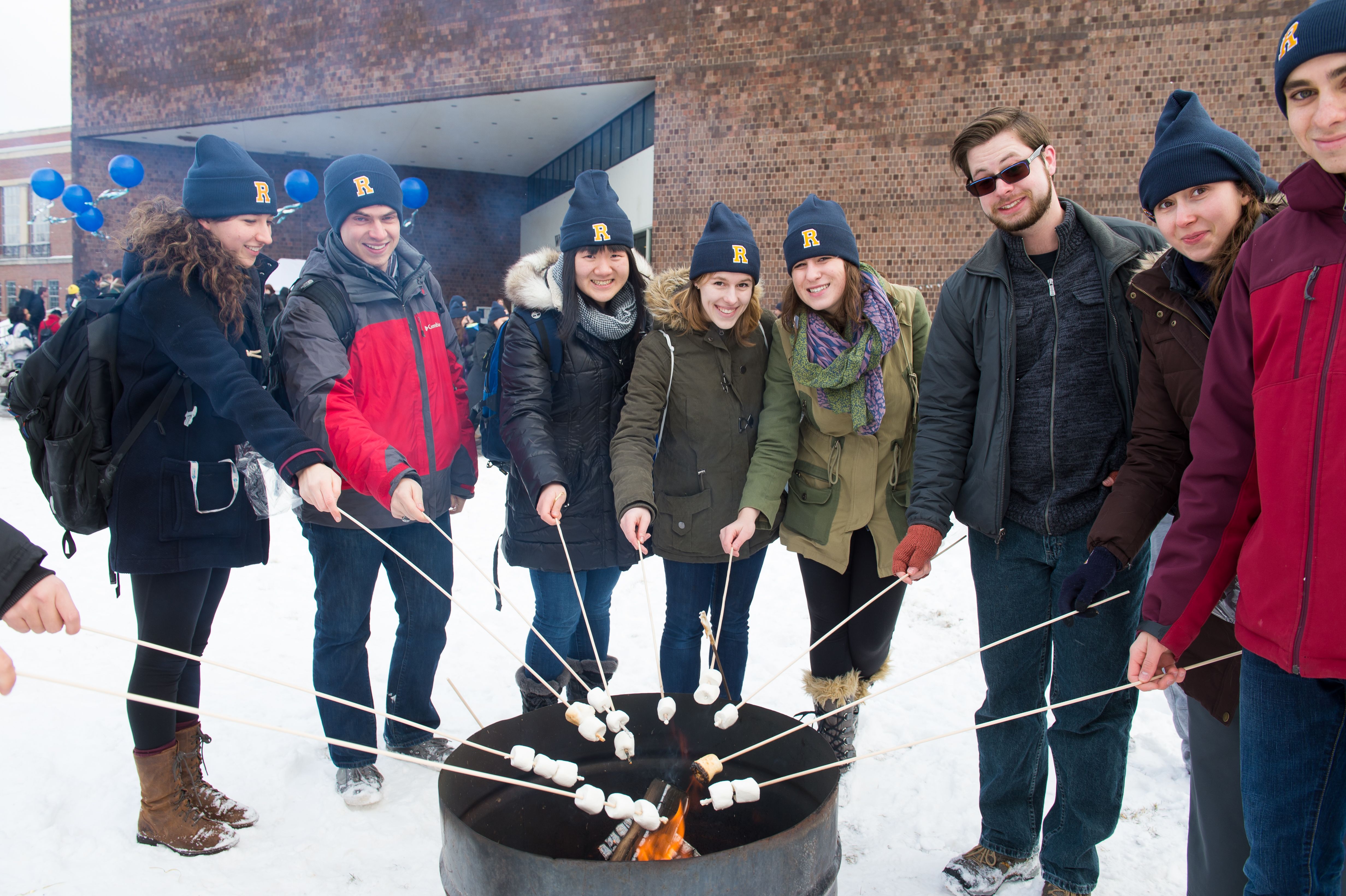 Rochester weather has gotten chilly! Combat the winter blues and warm up with giveaways, performances, fire pits and s'mores, crafts, and more.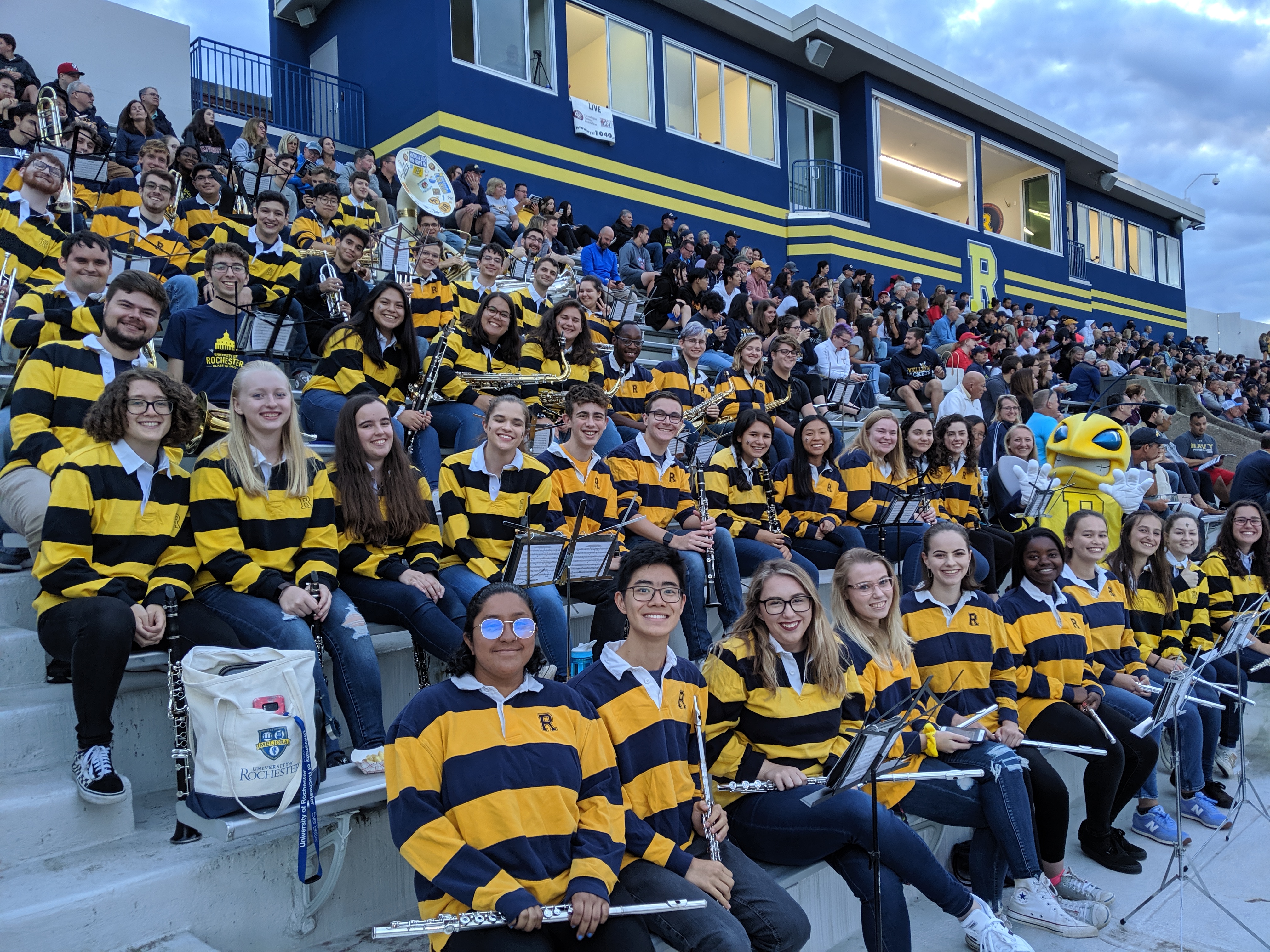 Spirit Week
Go, you Yellowjackets! Show UR pride with a week full of activities, athletic events, food, and giveaways.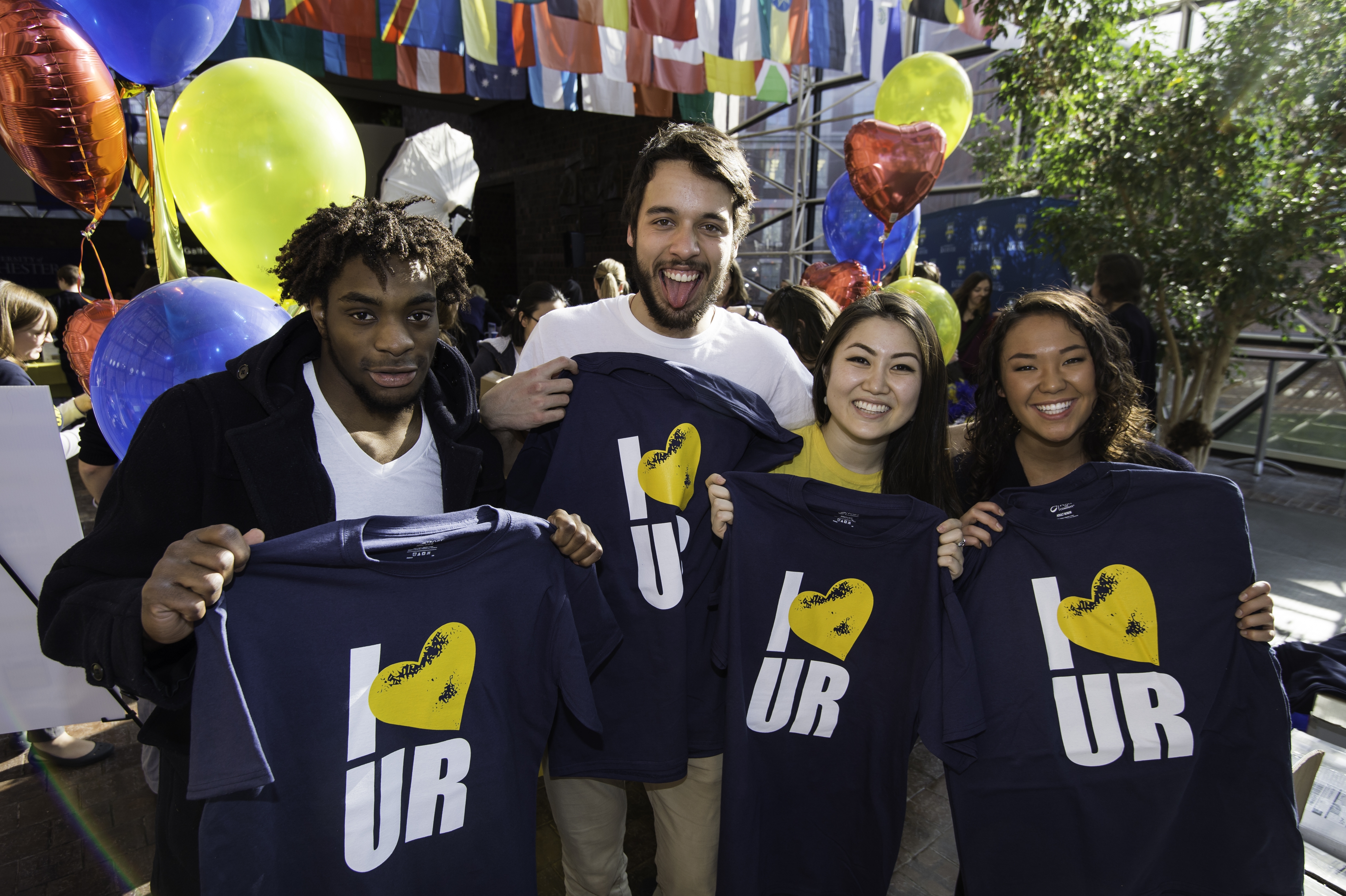 I Heart UR Day
Tell the world how much you love UR! Take a moment to reflect and be grateful through messages sent to those who have shaped the University community.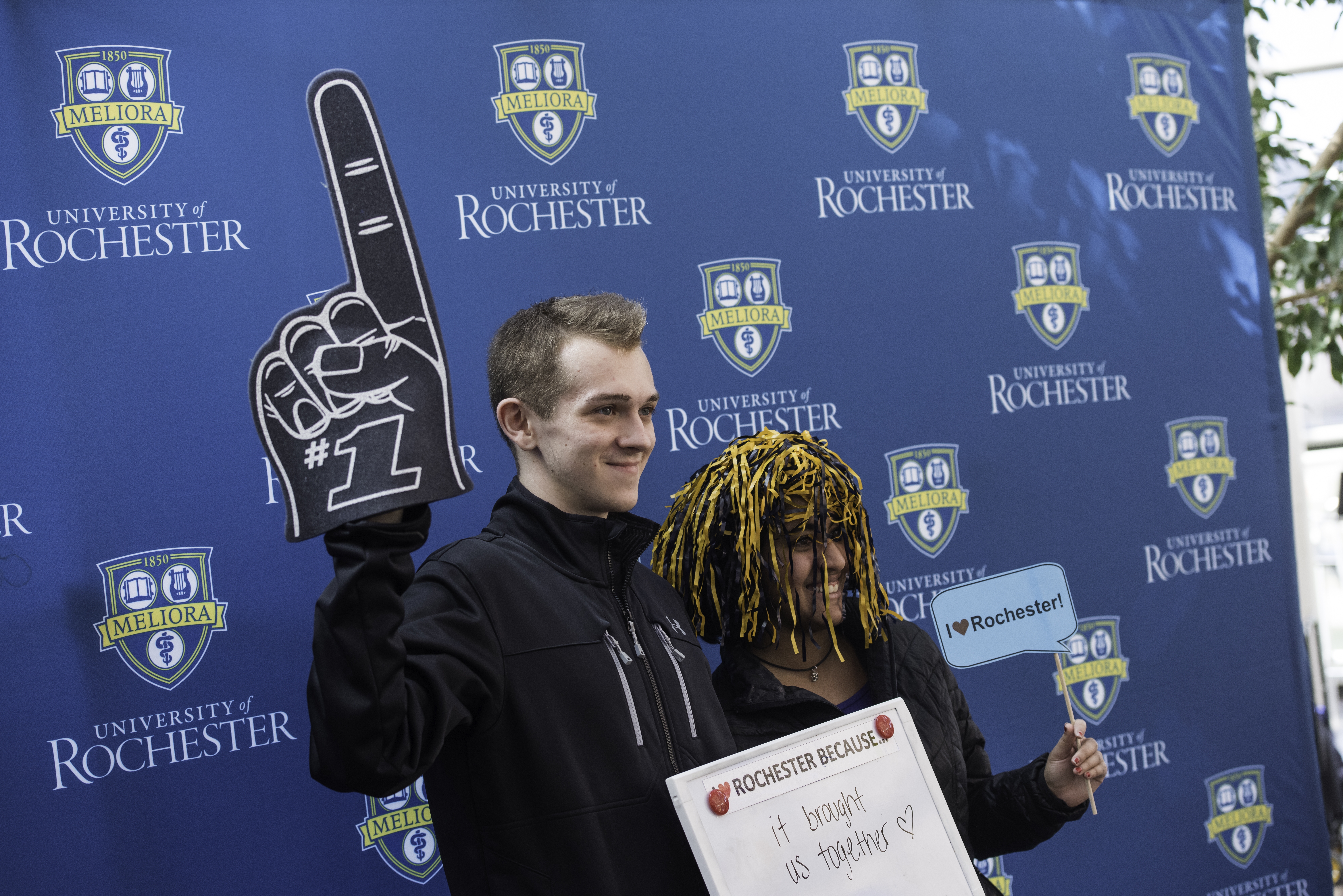 Forever Rochester Week
Explore interactive exhibits and fun events while learning how to remain involved with the University beyond your time in Rochester. Honor and celebrate the impact of alumni on your journey to becoming one yourself!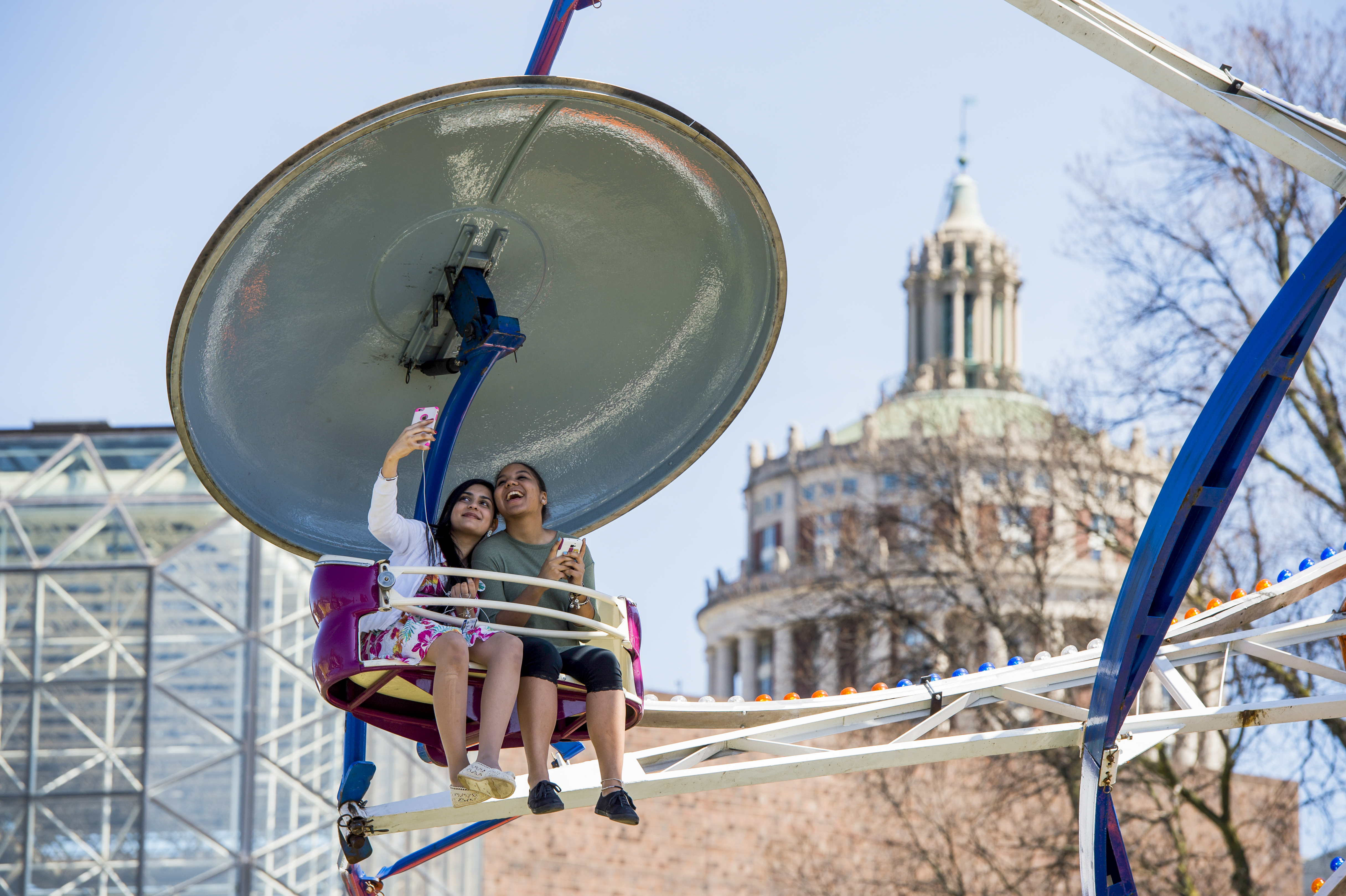 Spring is finally here and with it comes the end of the semester! Celebrate the arrival of warmer weather with limited edition giveaways, musical performances, student shows, themed food, carnival games, and more.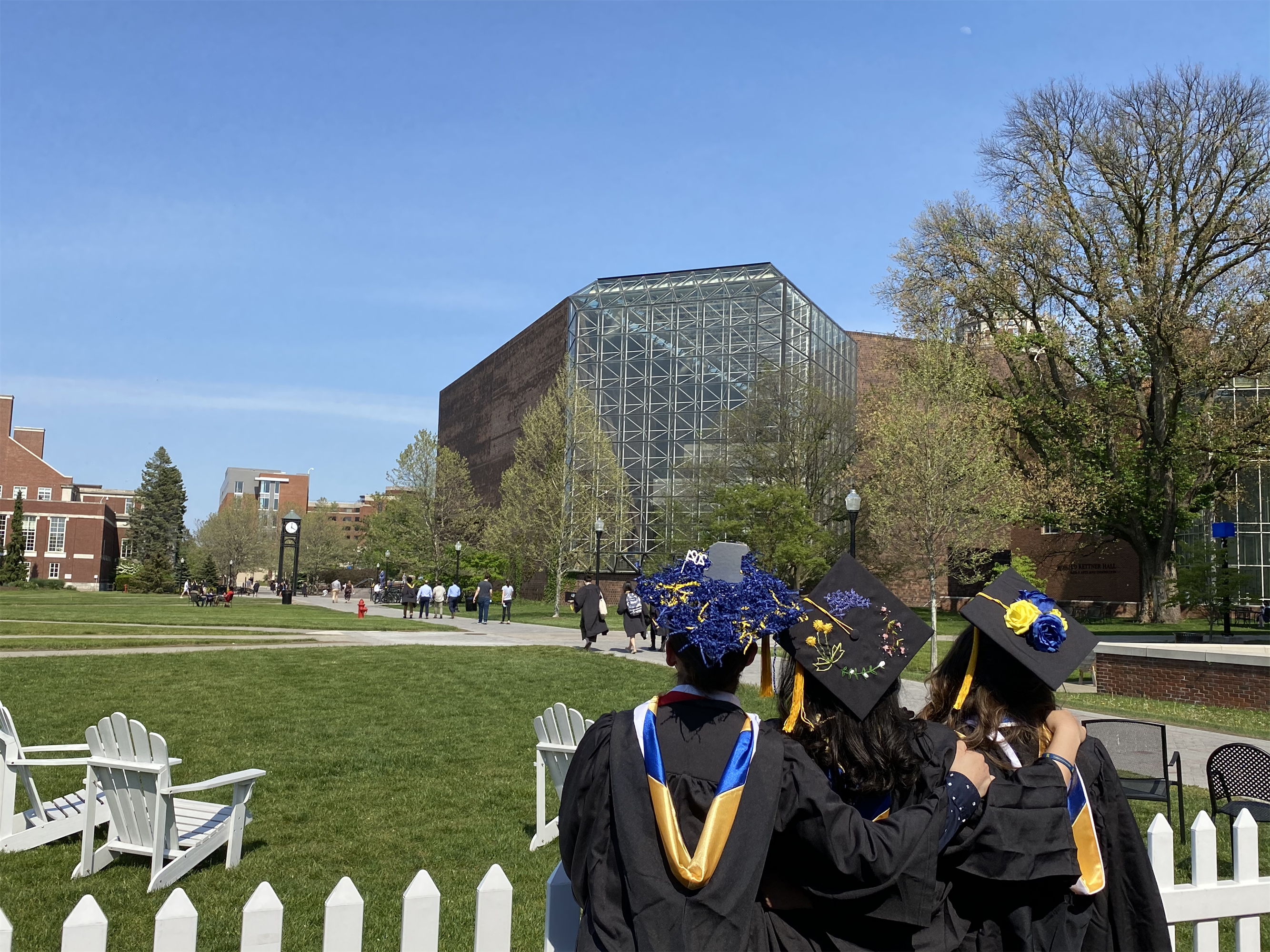 Mark your accomplishments during a week-long celebration filled with events around Rochester! Kayak on the Genesee, taste local concoctions, picnic on the quad, and so much more. Plus, join in a champagne toast to YOU as you join the alumni family!
Rochester Traditions are organized by Wilson Commons Student Activities, the Office of Alumni Relations and Constituent Engagement, Class Councils, Student Programming Board, and others.