Mid-Year Leadership Training
The Mid-Year Leadership Training provides student organization executive board members with a comprehensive, collaborative learning experience that they can use to strengthen themselves and their organization. Since a number of organizations hold elections at the end of the calendar year the training's focus is for new leaders (new to a position or first time on an executive board) or those who missed the Fall Leadership Training. Our goal for this training is to provide you with a breadth of information, resources, and ideas about successful student organization leadership.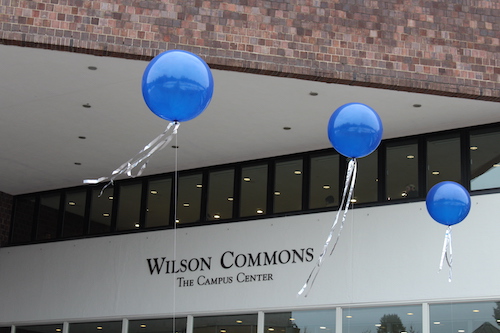 When & Where?
Blackboard opens January 20, 2021 and MYLT Opening Session is Tuesday, January 26, 2021 at 7 p.m. EDT. Training is fully remote.
Event Registration COVID-19 spring module
Student Organization officers listed on CCC will automatically be uploaded to the Mid-Year Student Organization Leader Training 2021 Blackboard course. This will give you access to the recordings and modules for Event Registration.
Business Manager Training
Only newly elected officers who bank in SOFO need to attend the training and pass the Business Manager exam.
Who Should Attend?
Executive board members from:
College Student Organizations
Fraternity & Sorority Life
Residential Life Groups
New leaders or those who missed attending Fall Leadership training need to attend the whole training. This means registering for opening, advisor, and event registration COVID-19 spring module.
Please make sure your CCC site is up to date with your current executive board members.
Advisor Session Registration
Mid-Year Leadership Training Checklist 
Opening Session
Advisor Session
Event Registration COVID-19 Spring Semester

Business Manager Training (BM do not need to complete Event Registration)
All other leadership development opportunities are encouraged but not required. You can access additional organizational resources on Blackboard and through Medallion Program workshops found on CCC Events Page.